Please remember to read the notes on
contents and copyright
if you have not.

Este artículo también está disponible en
Español
.
---
I don't have any formal training in photography or writing, I don't think I am a professional photographer, nor writer, nor anything like that, even though I like these things quite a lot.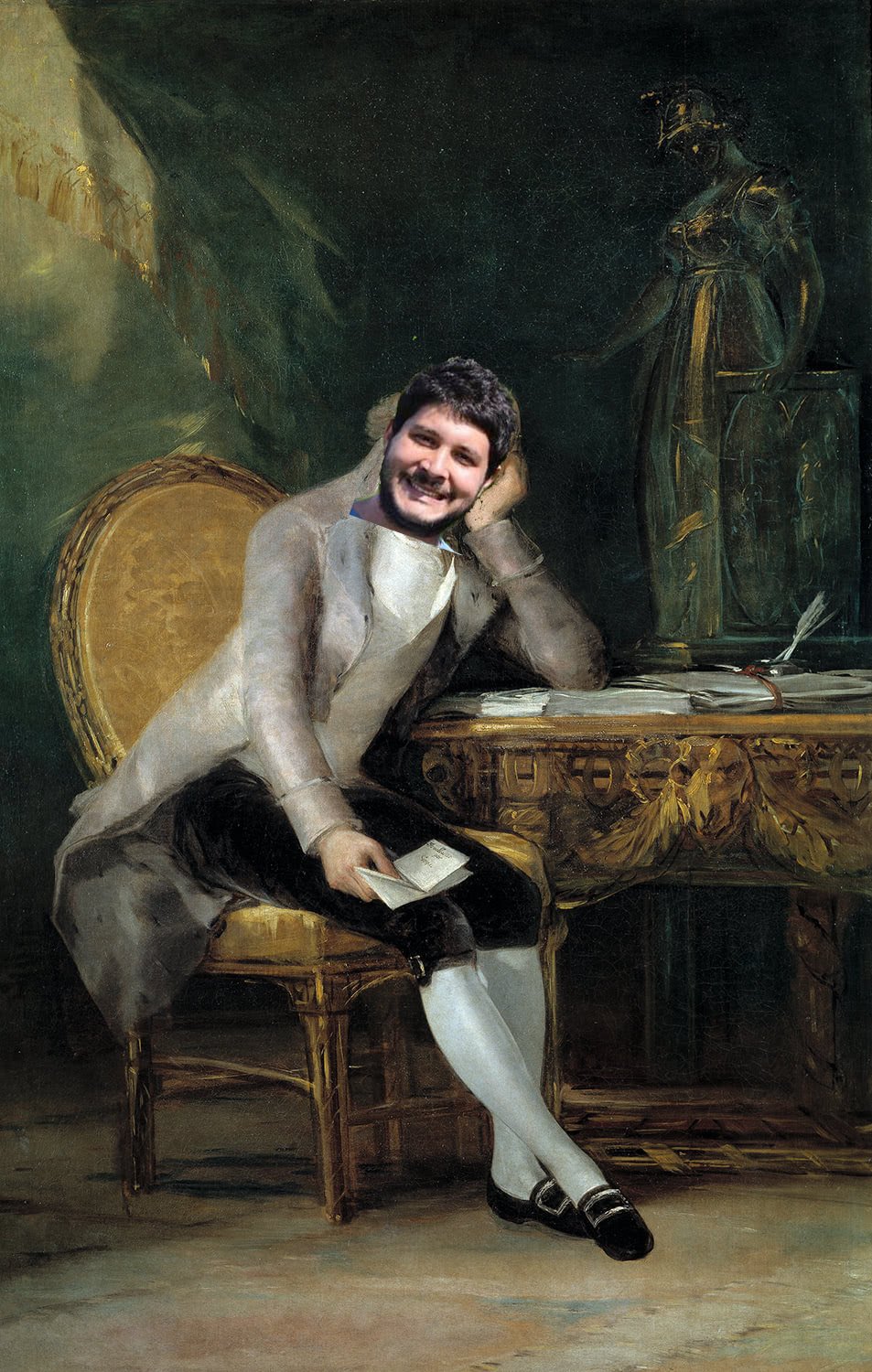 Whatever I may know about photography I have learned it as I go thanks to my curiosity, liking the subject, having internet and reading tutorials and articles, and reading the camera's manual when I bought it (RTFM).
Whatever I may know about writing was taught to me by my teacher Gloria ("goblins like pickles") in the first grade of elementary school. It was never my purpose to be published anywhere.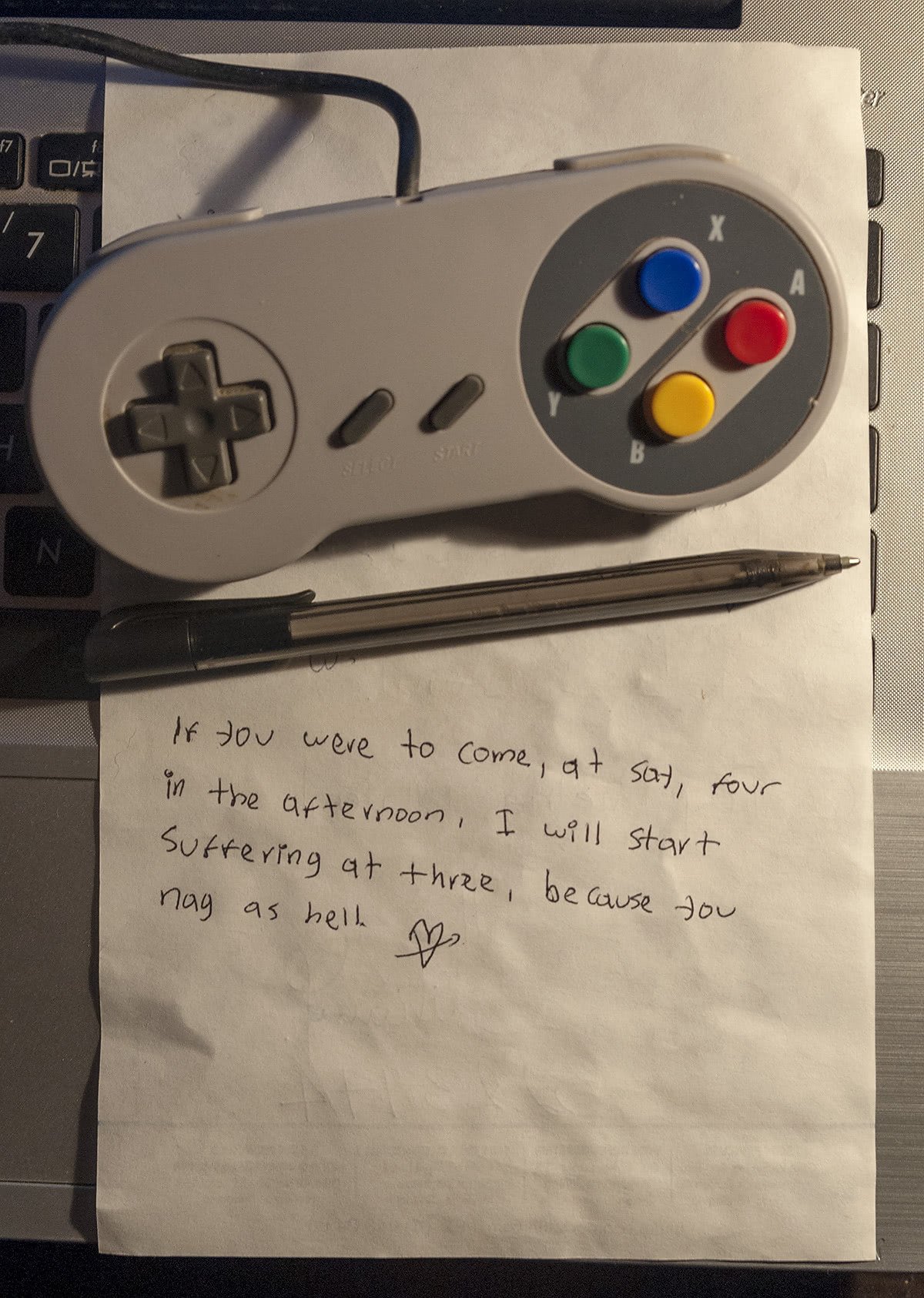 Nevertheless, some publications have seen photos that I have taken, and they have deemed my work good enough as to be shown on their pages, some others have even thought that whatever I may know about all this is worthy enough to be transmitted through them, and have allowed me the pleasure of writing twaddle twice or thrice.
I don't make a living out of this, and I don't know if I will be able to continue having these opportunities in the future, but what I have achieved makes me happy.
Here are some samples of what I've attained in that field, which I got in not really having set myself to do it in the first place.
Without further ado, let's begin.
---
Airline – Japan.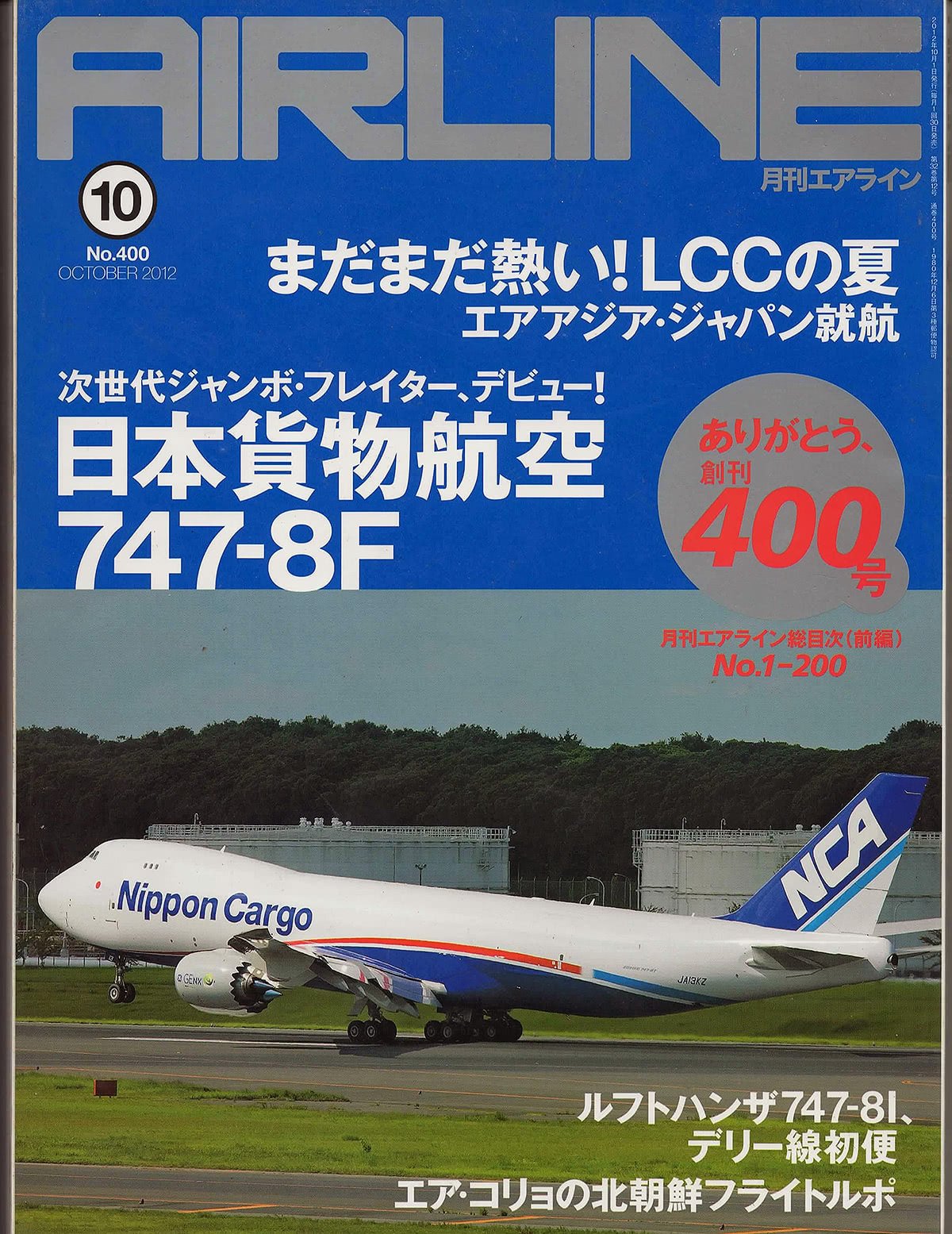 In the magazine Airline, published by Ikaros in Japan, they have published materials from me three times. The first time, on issue 400, it was a whole article about my trip to North Korea. I was published a full article of 6 pages and lots of photos, I just hope it was properly translated! (most likely it was).
Apparently they liked the article quite a lot, this is an email the editor sent me some time later: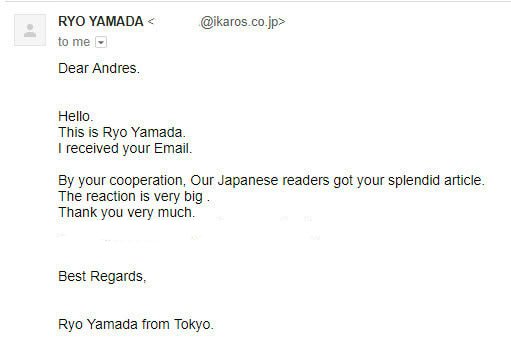 That magazine has very good quality on its format and materials, and it felt very good to see something made by me there, all the more when it was them who contacted me first. Besides it's quite nice because it's published the japanese traditional way, which is, from right to left and from top to bottom.
Other images: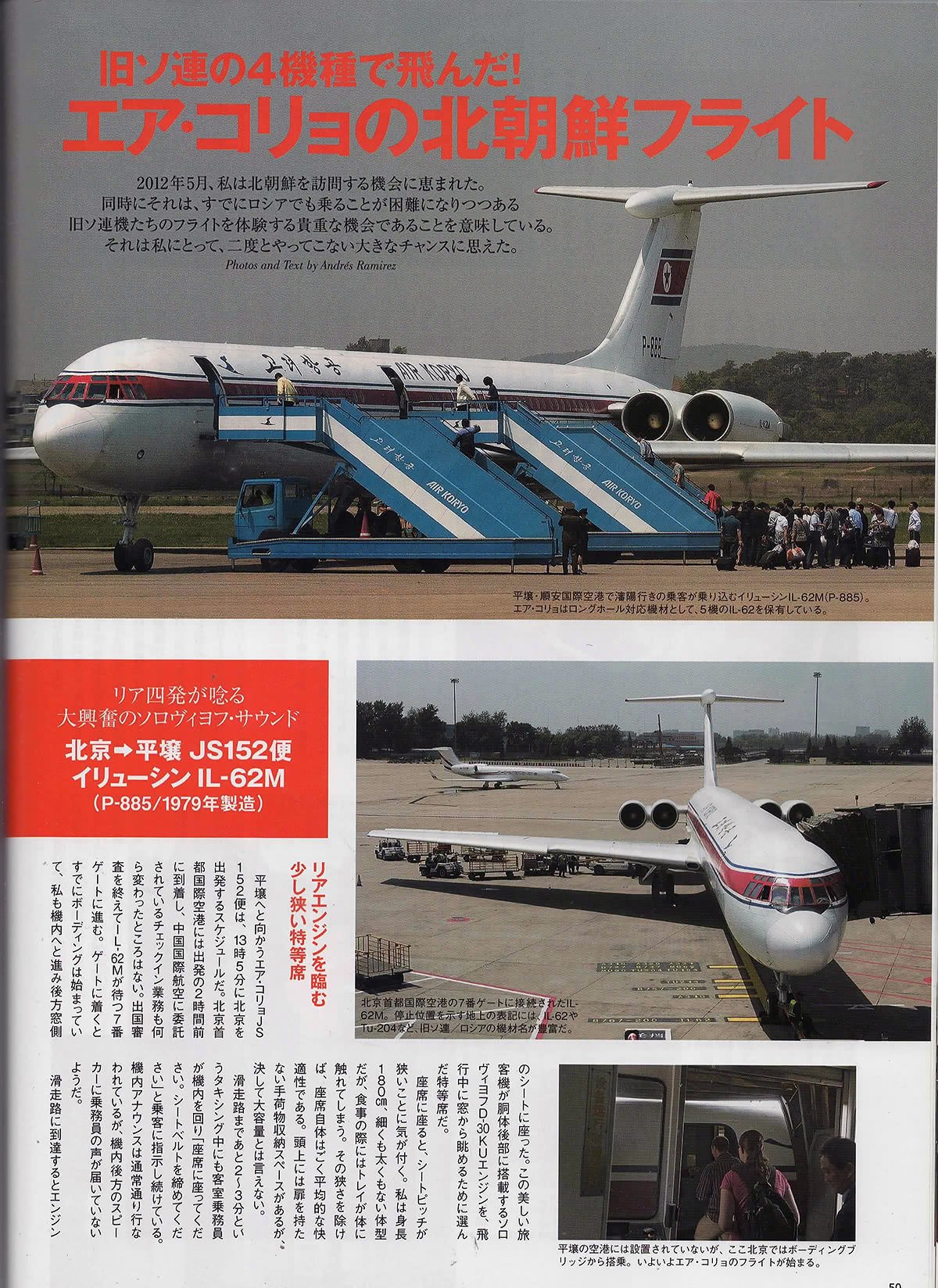 ---
Airline – Japan.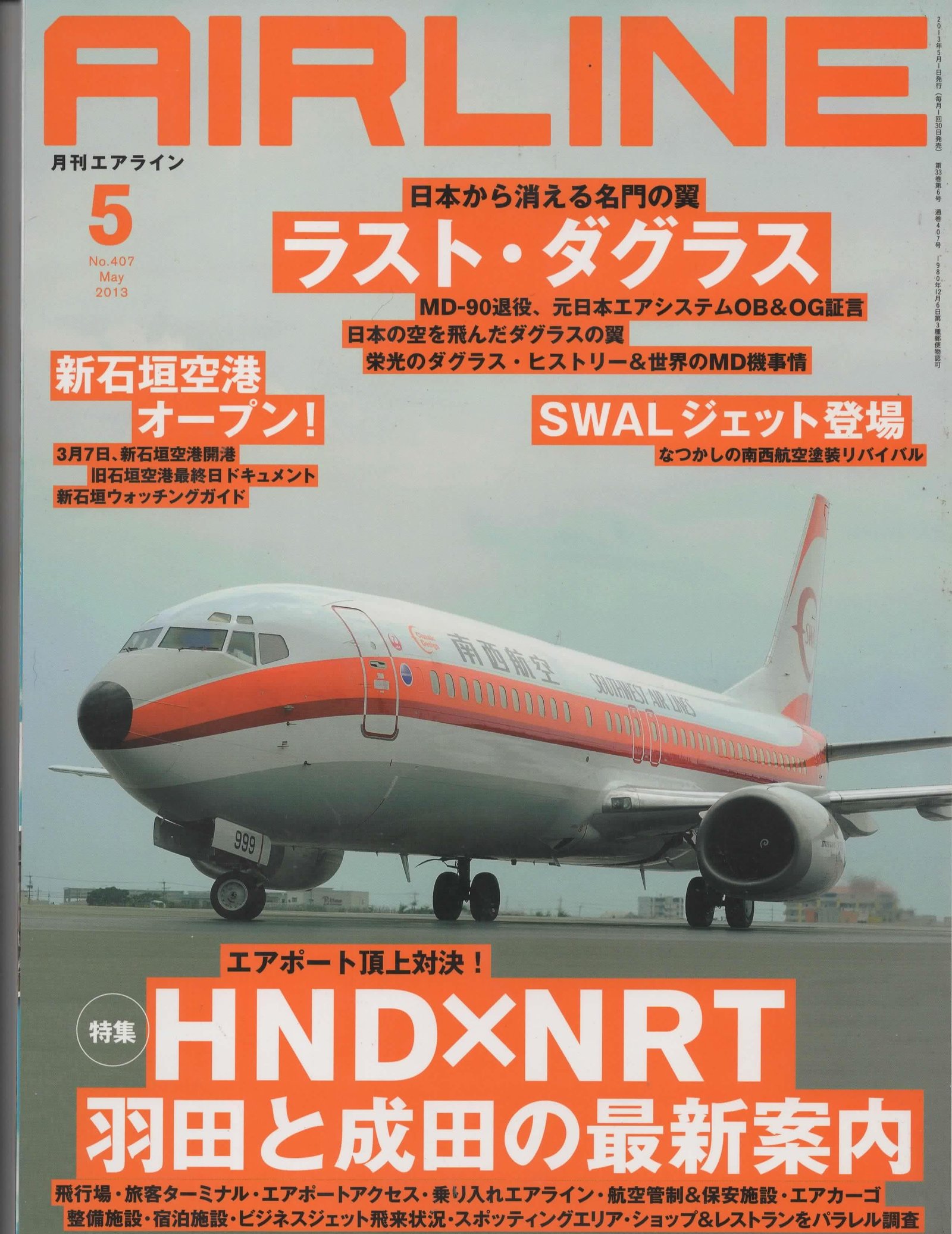 The second time I was published in Airline, on issue 407, was in an article they made, apparently, about some McDonnell-Douglas Airplanes and the impending retirement of the MD-11, the last widebody designed by them and one of my favourite Airplanes of all times, from passenger services. When the last flight actually happened it broke my heart.
I had made a flight on the MD-11 (the one and only) on purpose just to be able to fly on it, I was in Europe and having more direct and perhaps cheaper options, I flew Amsterdam-Oranjestad-Willemstad-Medellin just to be able to fly on the MD-11 on the Amsterdam to Oranjestad leg on KLM, the only airline that still had passenger flights in that Airplane. Obviously I took a lot of photos, and some of them ended up appearing in Airline some time later.

---
Airline – Japan.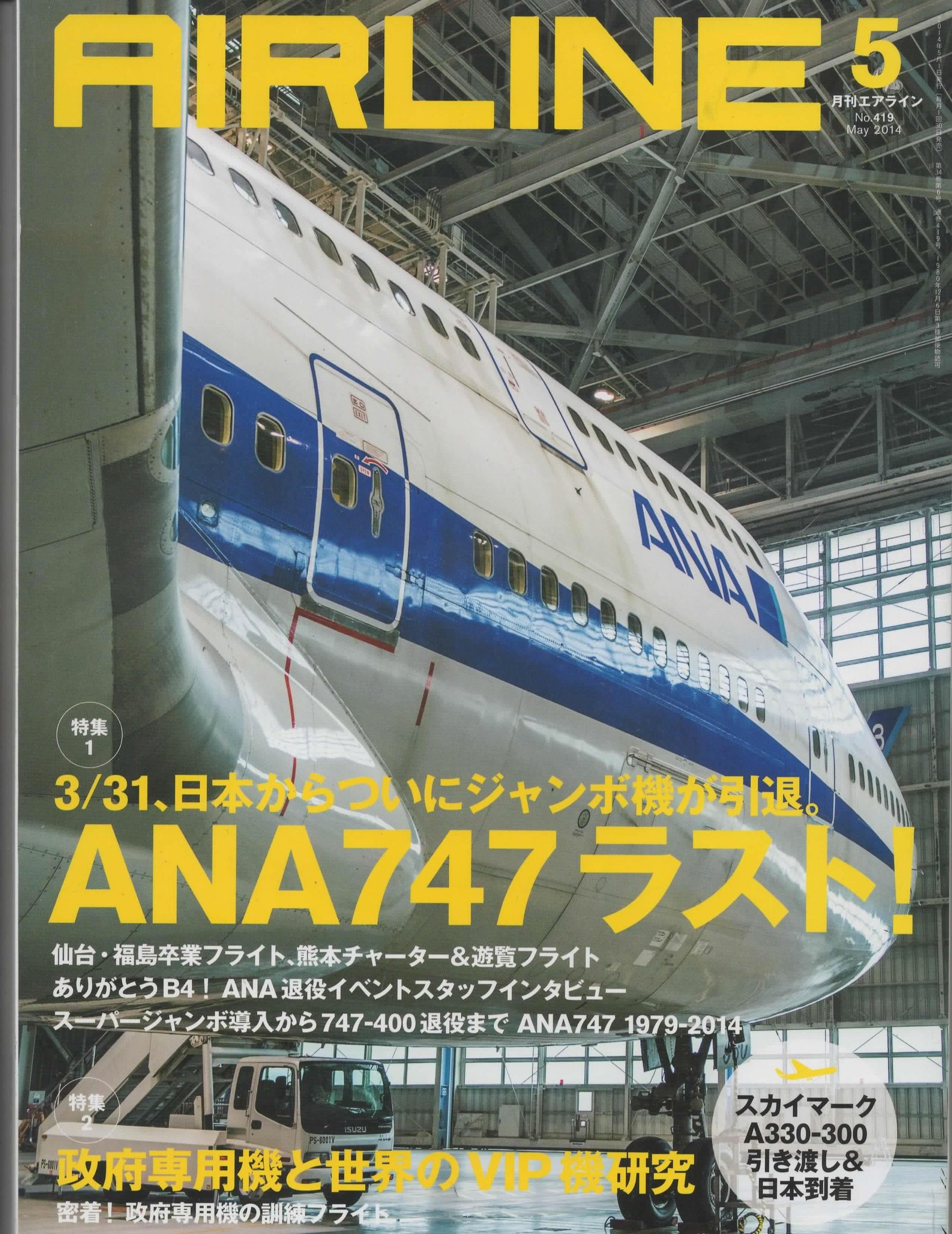 The third time I was published in Airline, on issue 419, was on an article they made, apparently, about Airplanes used by heads of state of various countries. I had some photos of this lying around, and they used two I took: one of the Chile Boeing 737-500, and another one of the Colombia Boeing 737-700 BBJ.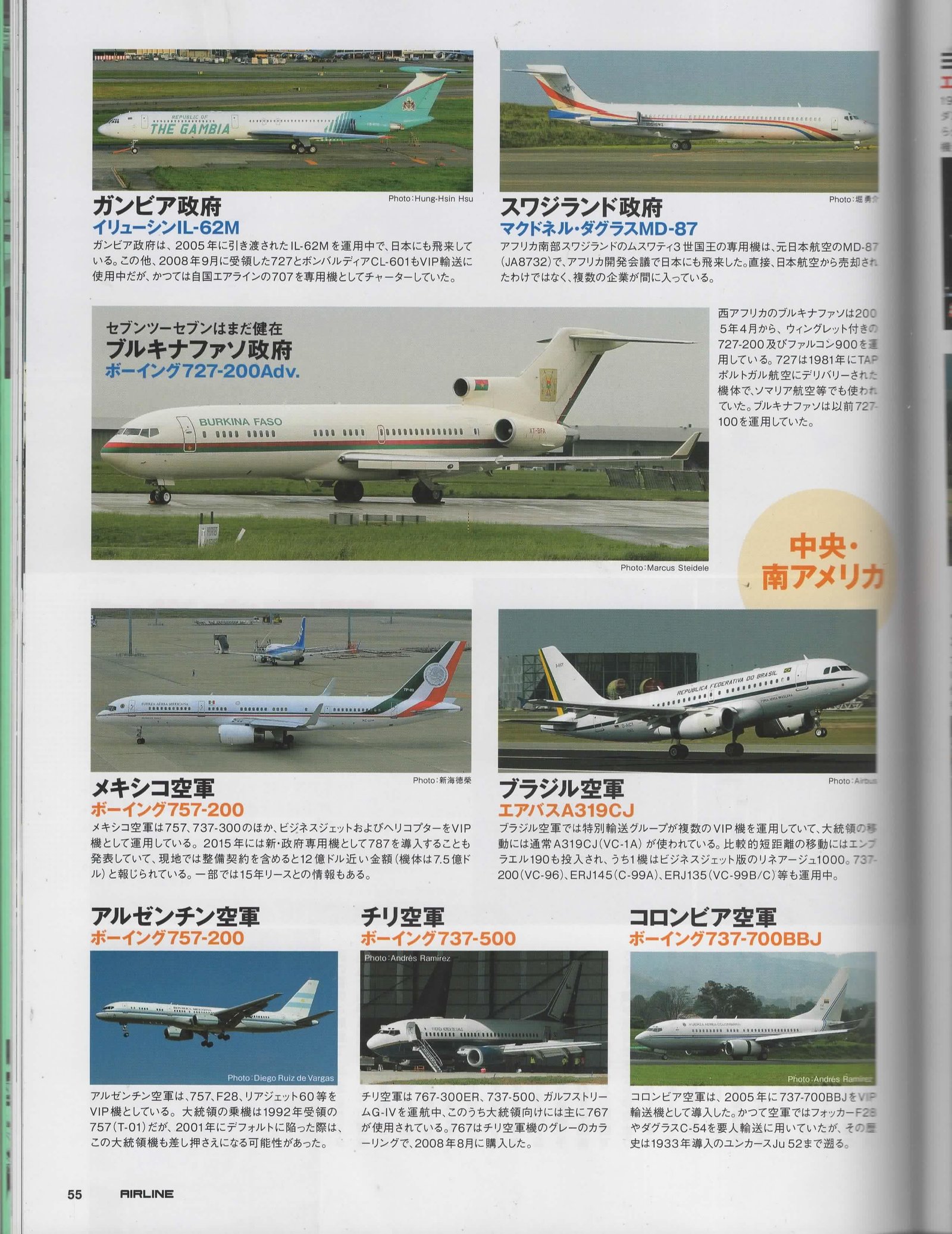 ---
Das große Archiv der Airlines – Germany.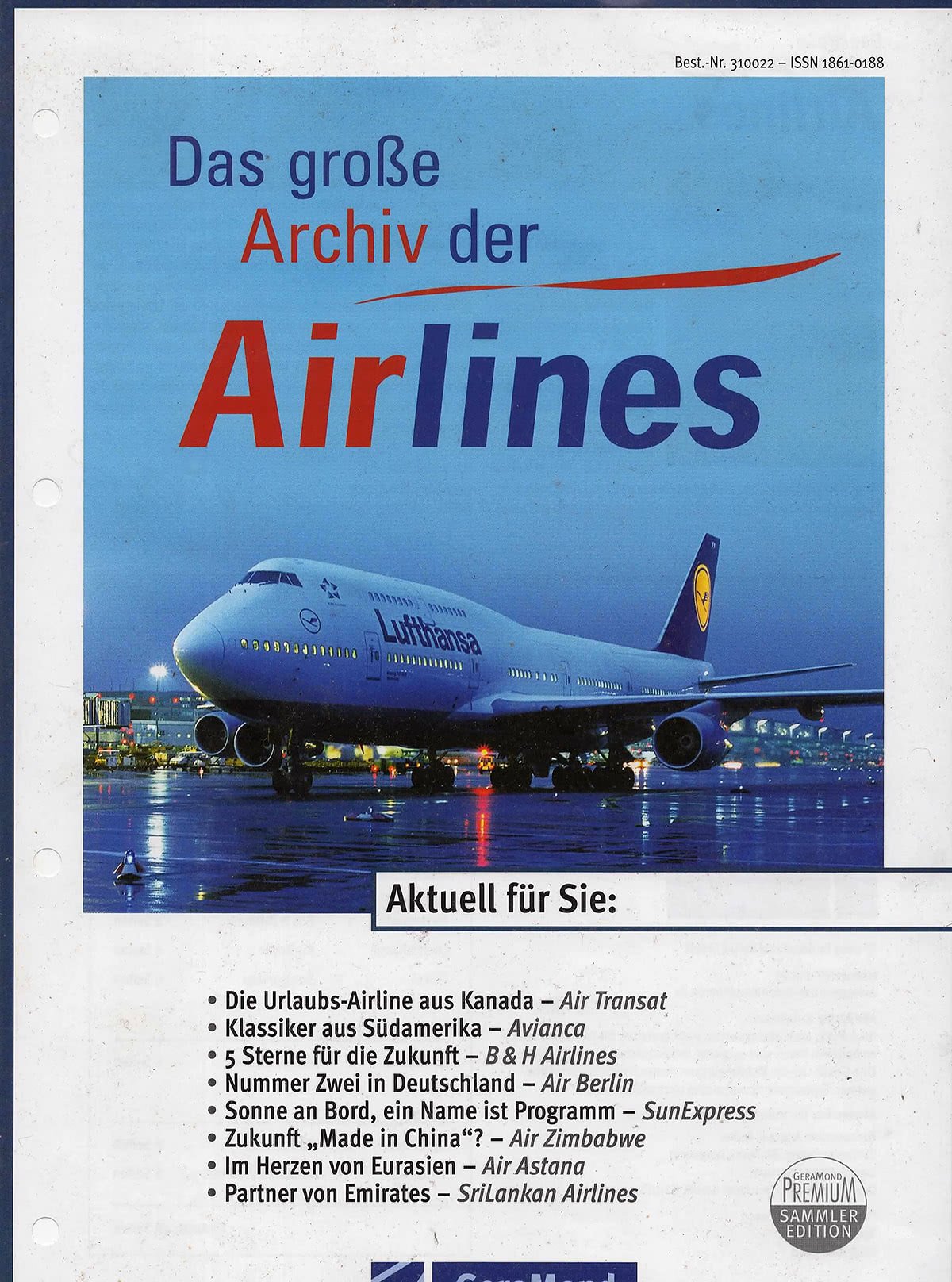 In Germany GeraMond was making a kind of collectible series of articles of airlines around the world that was called Das große Archiv der Airlines, and the editor contacted me about a photo.
We talked casually and I ended up writing the whole article when the turn came for Avianca, I also collaborated when the turn came for Satena.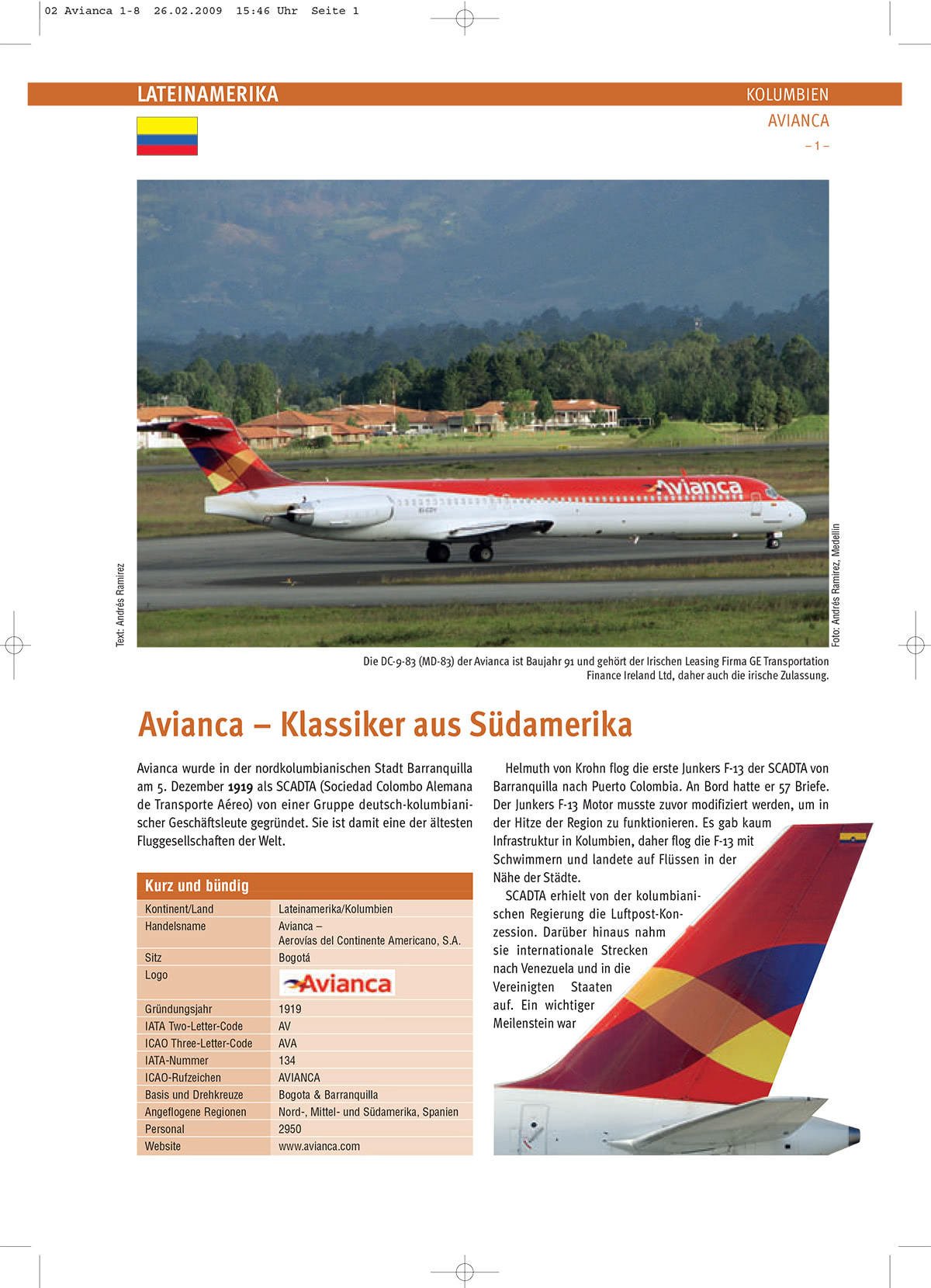 They published an article of mine of about 4 or 5 pages (the full article was like 8, but some pages were graphics and tables they added), and some photos as well.
Just below is my photo used in the Satena article, in this case I didn't write the article, but I helped the editor who wrote it with information and clearing up some things he was having misgivings about.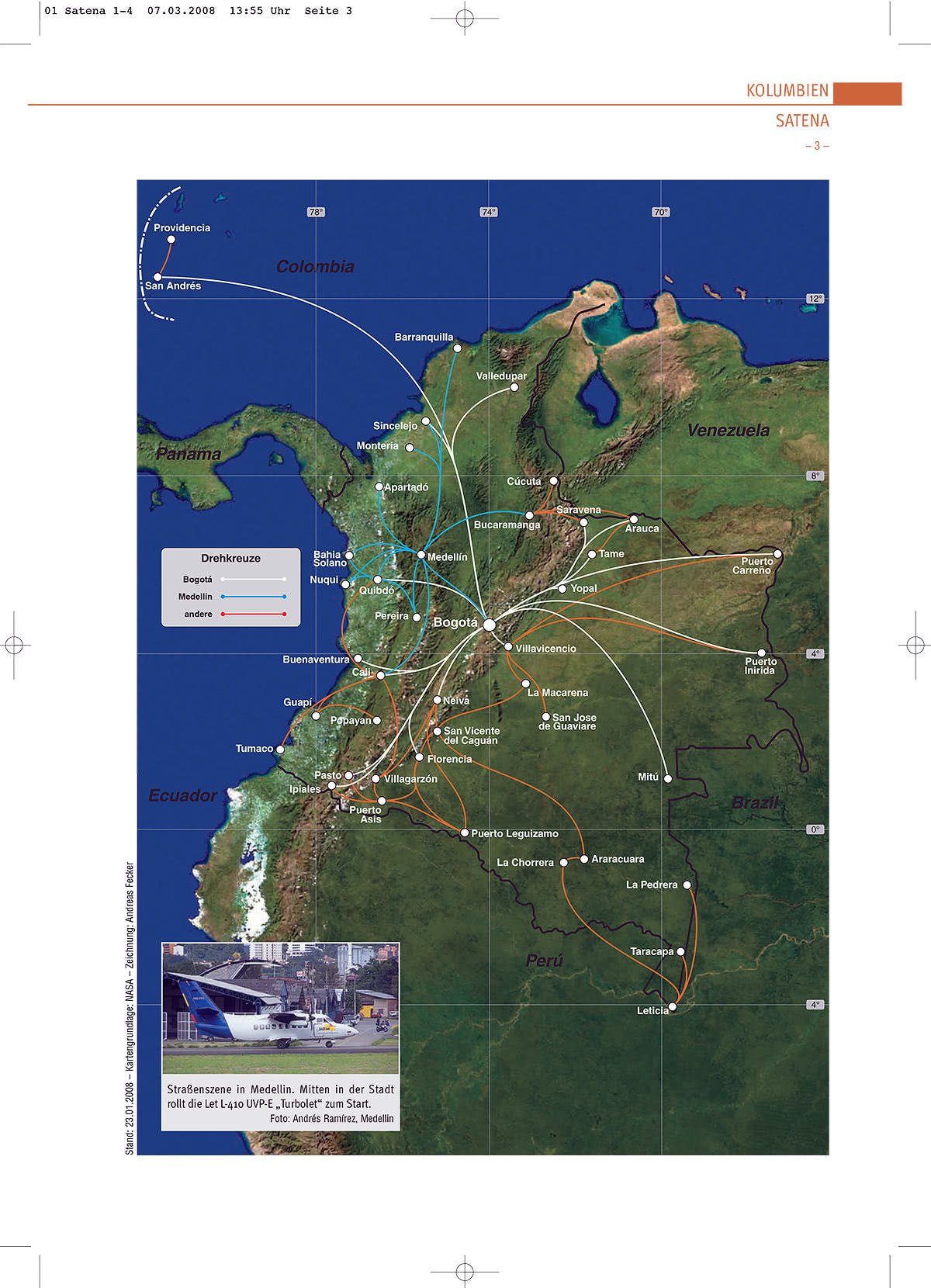 ---
Airlines – The Global Collection – United Kingdom.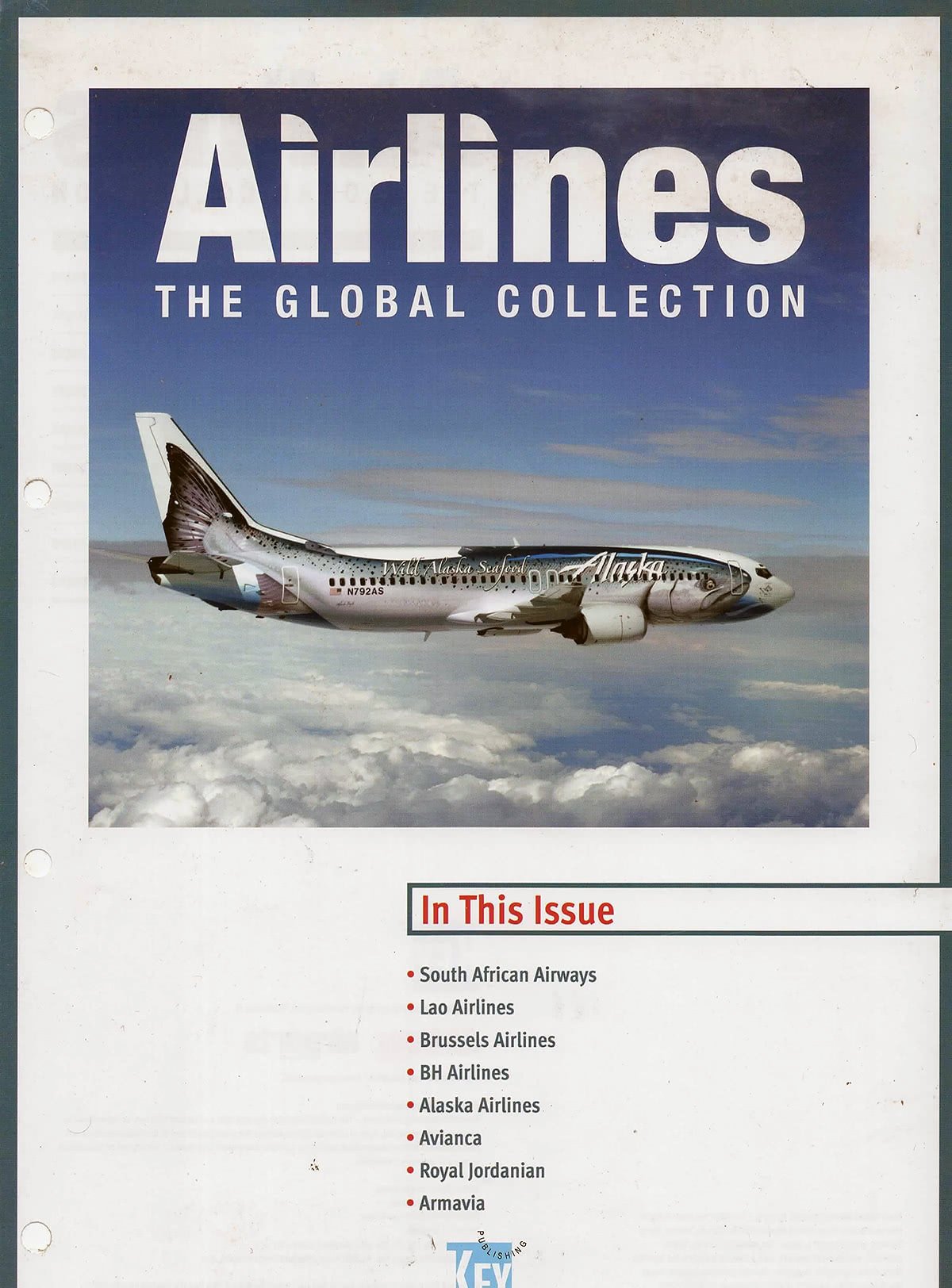 The german Das große Archiv der Airlines was taken by Key Publishing in the United Kingdom and became Airlines – The Global Collection, and they published the article and the photos some time later, now in english.
The Satena article with my photo was also translated, but for some reason I can't find it now hihihi.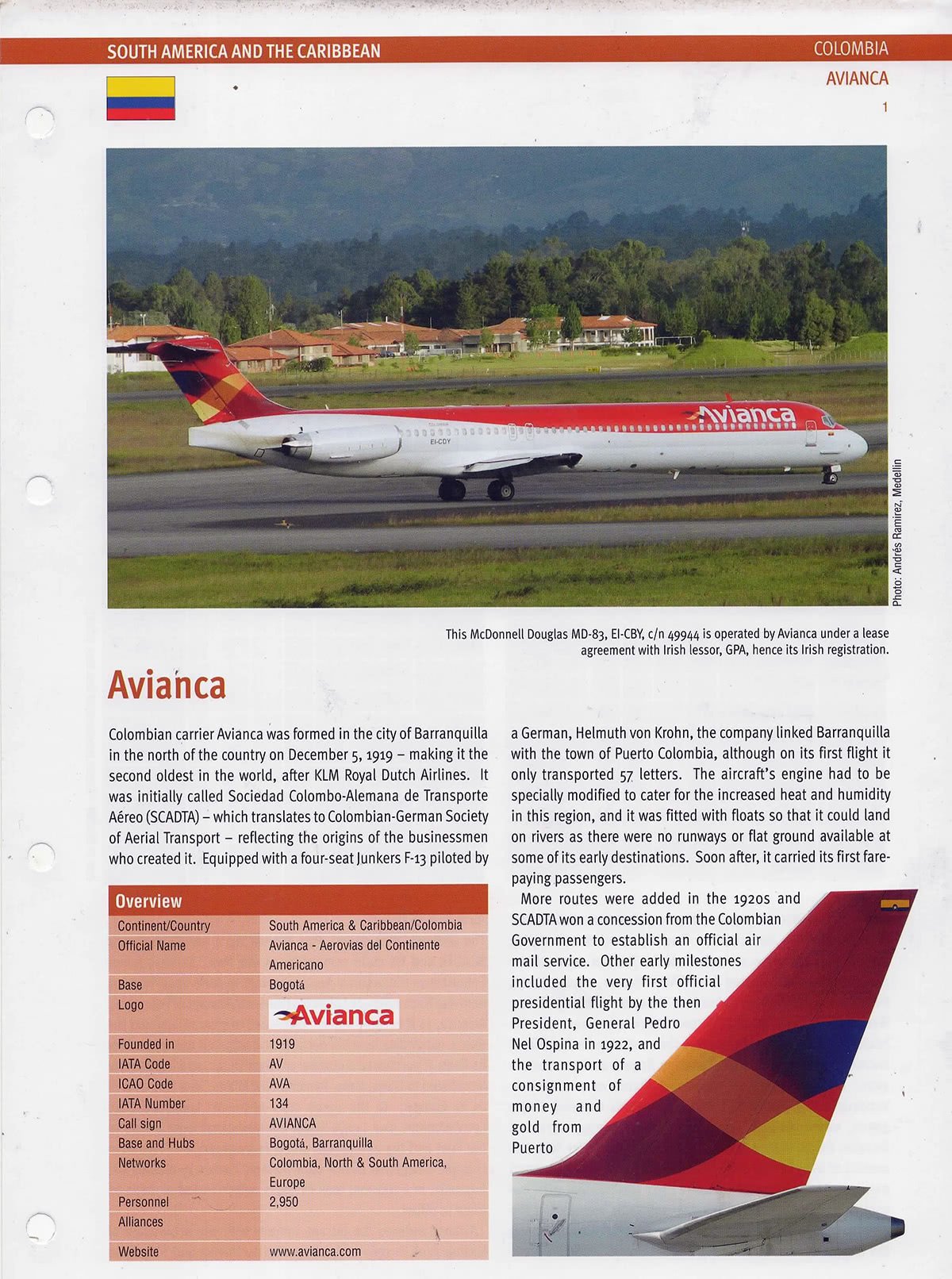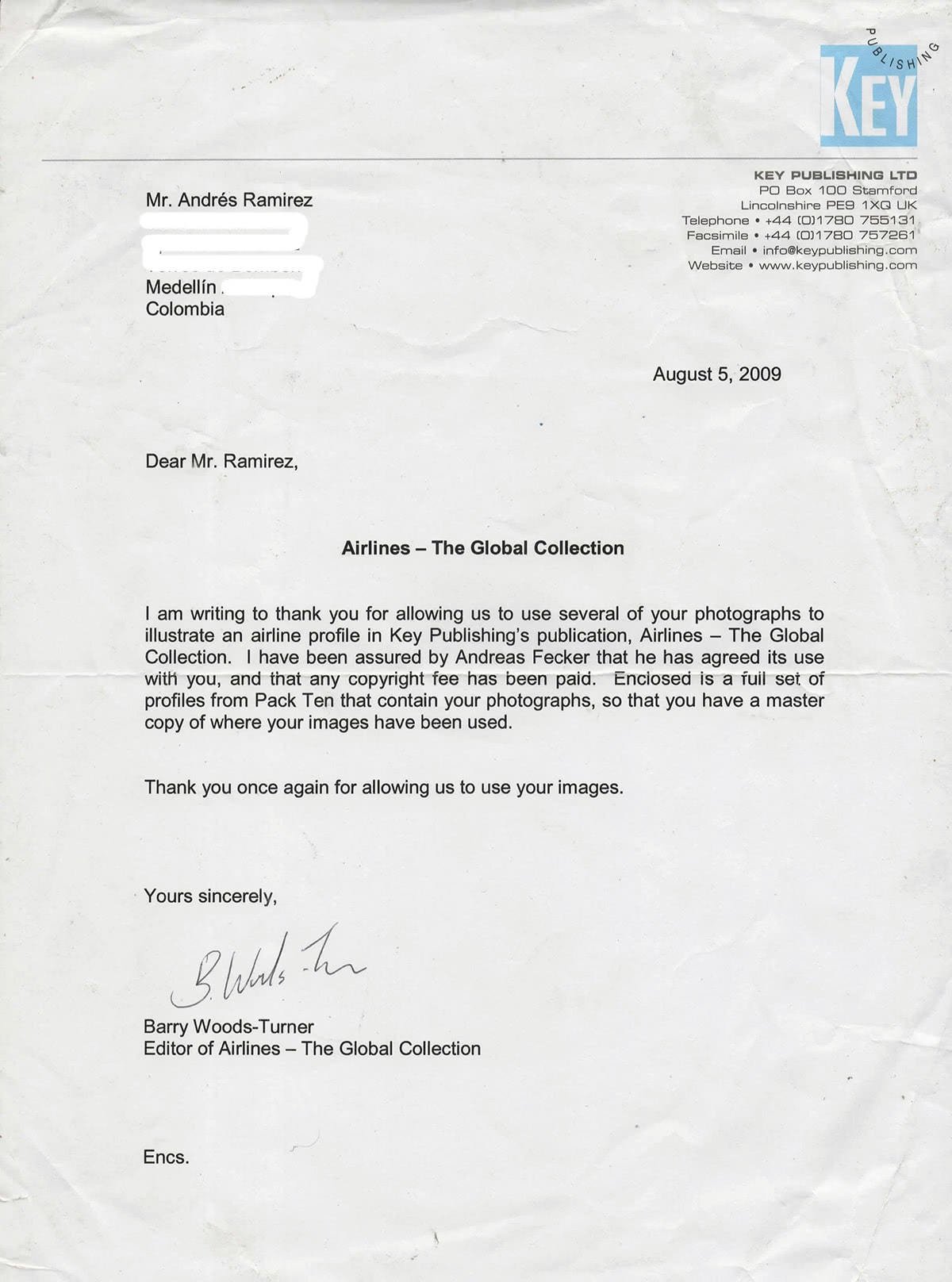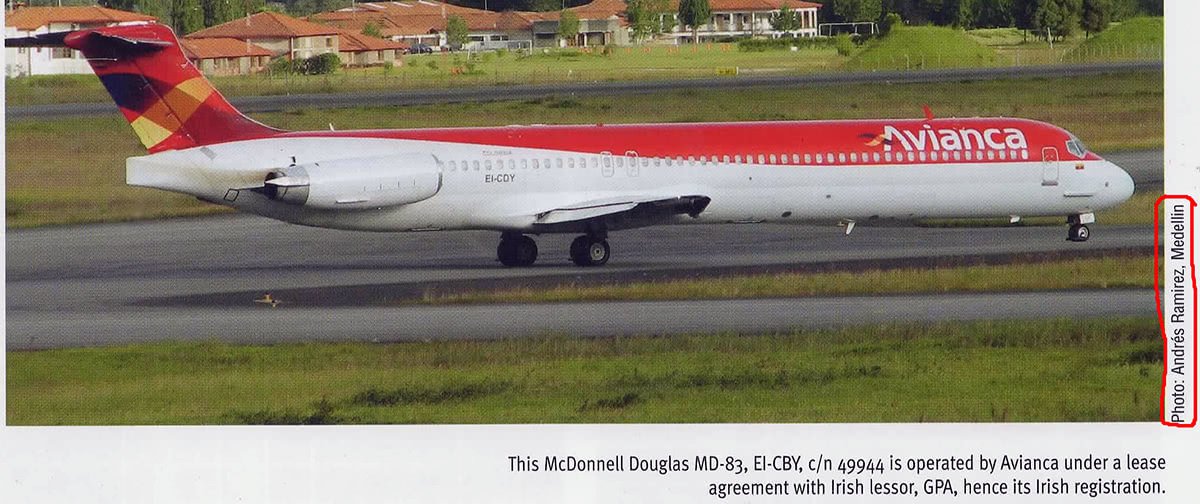 ---
Flap – Brazil.
Flap is a very well-known brazilian Aviation magazine. They make two specials a year about Aviation in Latin America, one about the military part and the other one about the civilian part.
They were having issues finding materials regarding Colombia, and asked me to be their correspondent in this country.
I accepted and was their correspondent for about 3 years, since the time they contacted me until I went to live in Australia, and during these 3 years materials made by me were published several times, here's one example of one of the military specials.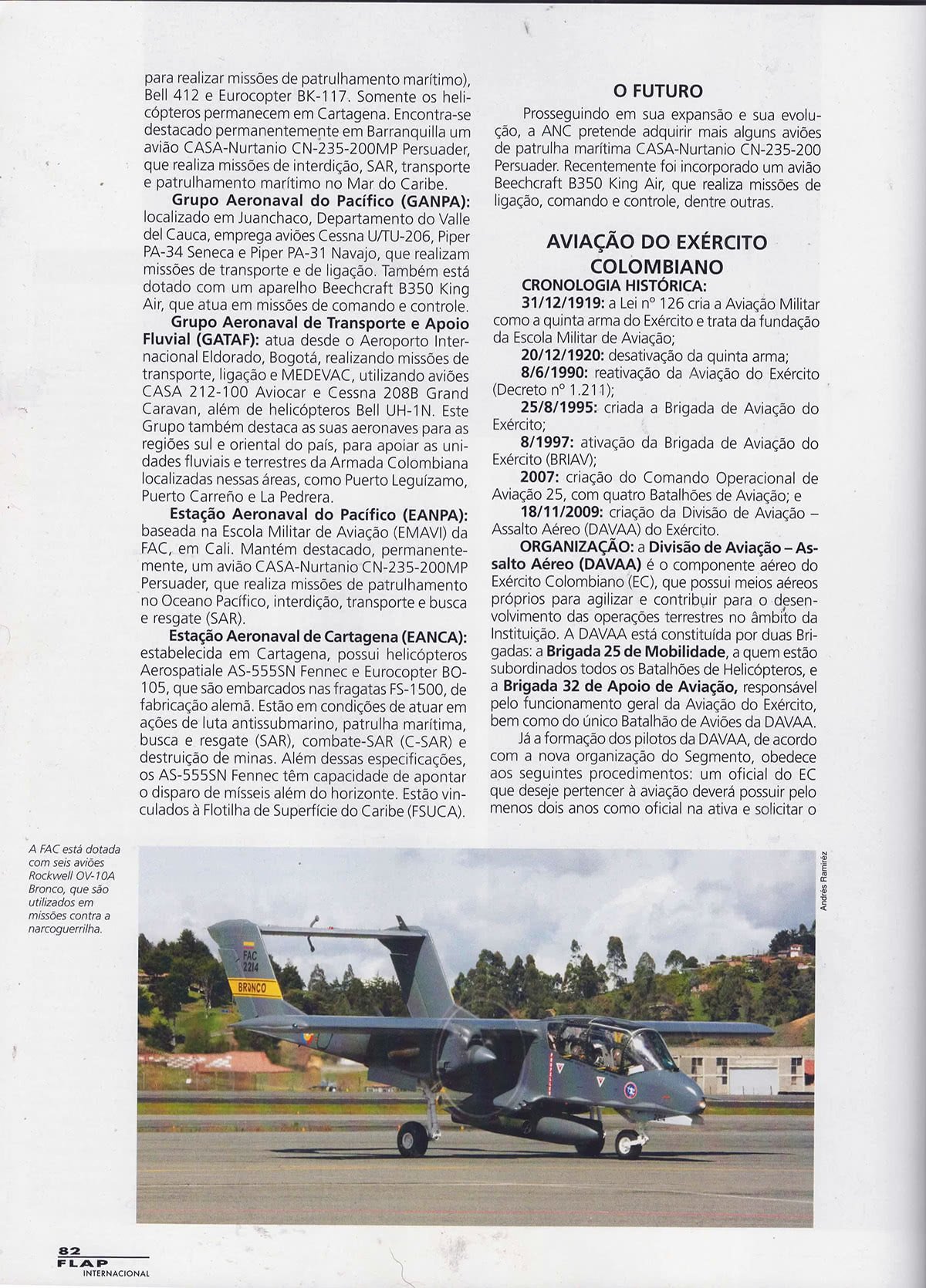 There in Australia I wasn't going to have time to keep being the correspondent, and I don't think I would have been in a position to have updated materials, so I stopped.
They used photos taken by me for both specials. For the military special the text was almost fully mine (they translated it into portuguese of course), and they would acquire somewhere else some photos that I wasn't able to get.
---
Flap – Brazil.
For the civilian special almost all the photos were taken by me, and the text was mixed, part was written by them and part by me, or written by them and complemented by me.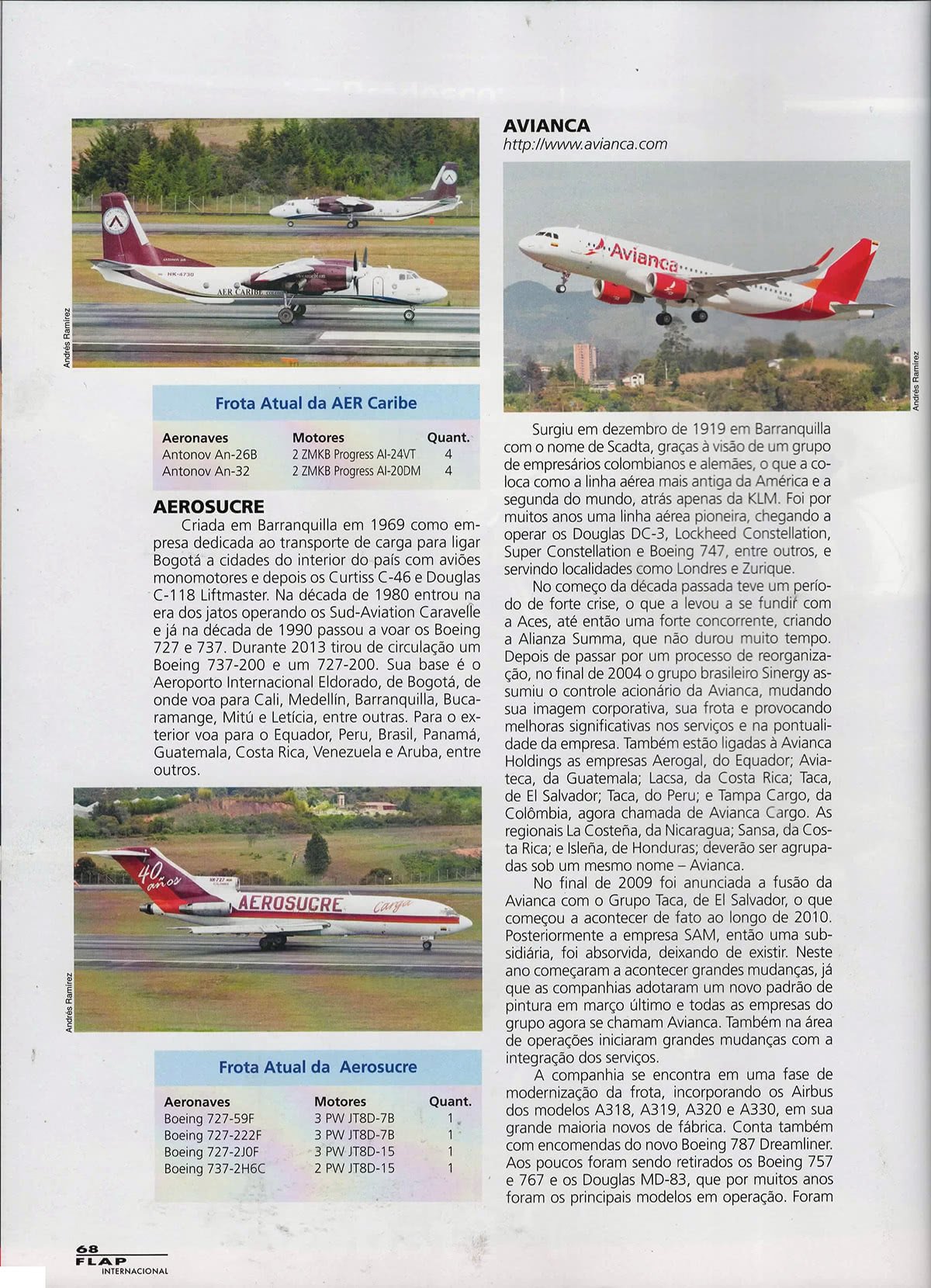 Here's an example of one of the civilian specials in which I was published.
---
Small air forces observer – United States.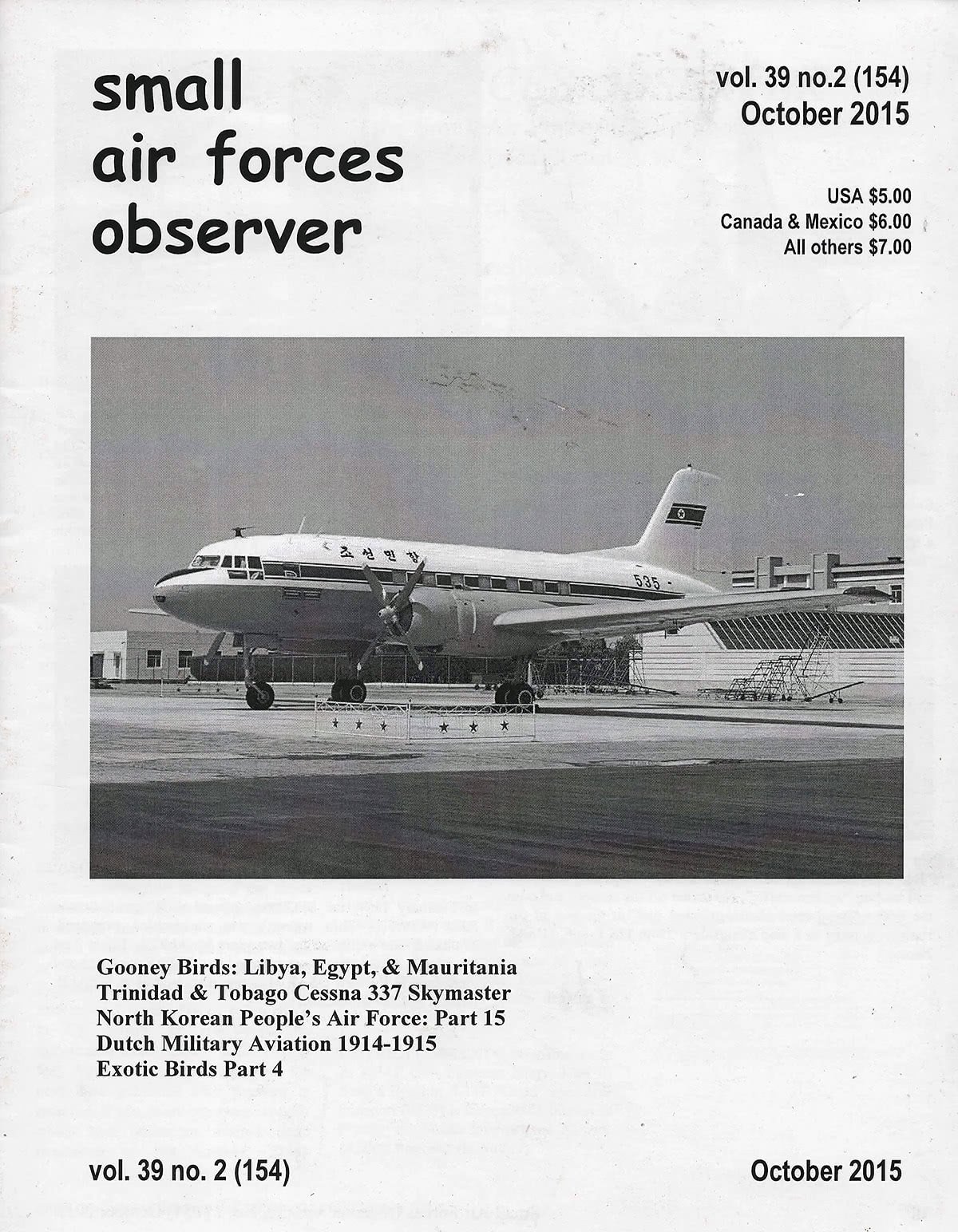 Someone was making a historical article about North Korea's military Aviation in a small magazine called Small air forces observer.
He asked for authorisation to use one of my photos in that number's cover, and we spoke long time about other things. He turned out to be a FedEx Boeing 777F Pilot (few jobs better than that one in my opinion), and we kept on contact from there.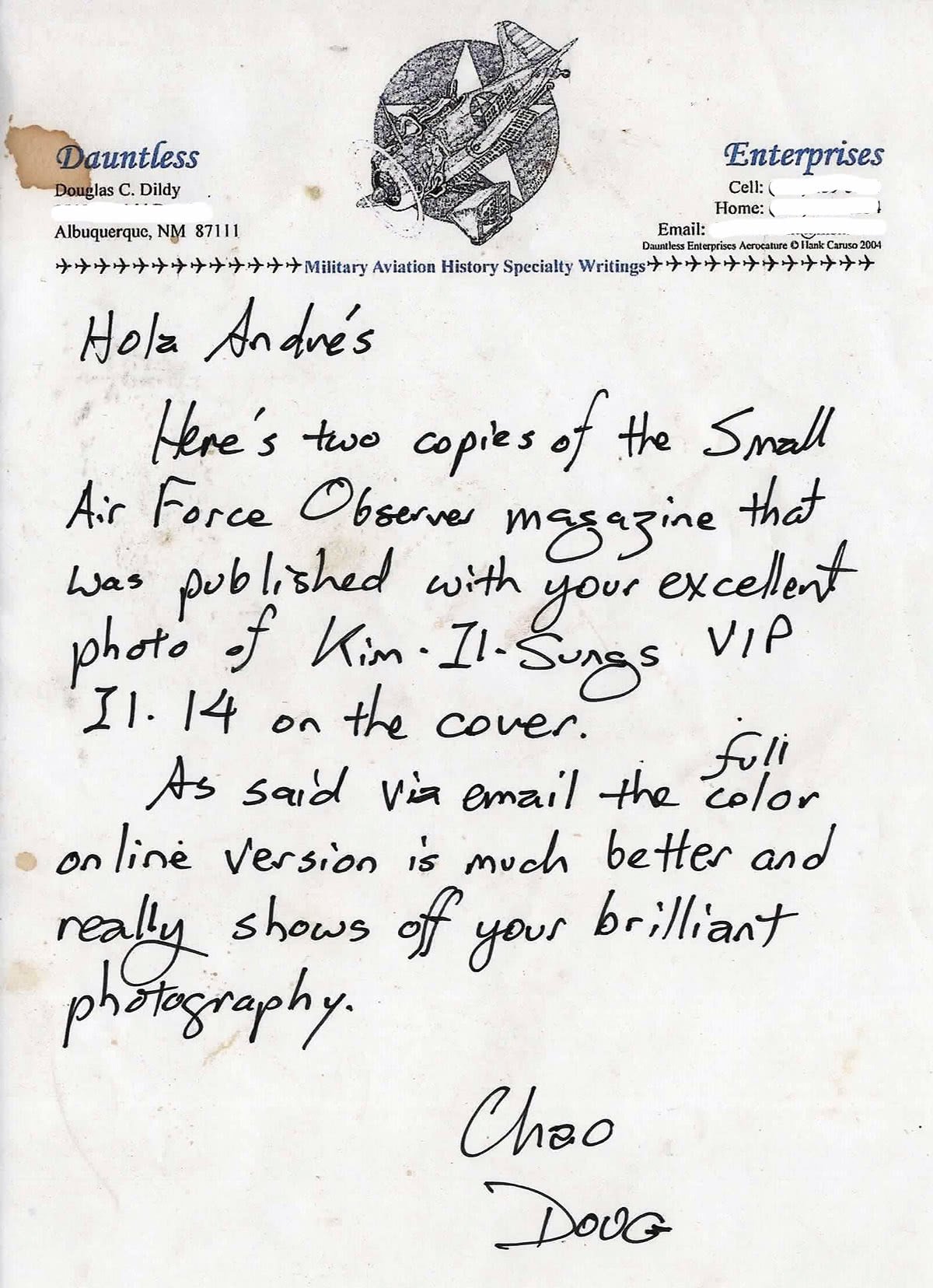 The physical magazine is in black and white, but the digital one is all colour.
---
Scramble – Netherlands.
Scramble is the magazine of Dutch Aviation Society, pretty well-known in this geek little world.
A Piper PA-34 Seneca belonging to Aexpa sadly crashed, and I had a photo of the very exact Airplane that was in the accident. They illustrated the little note about what happened with that photo, on issue number 355.
---
Embraer 190/195 Regional Jet en Sudamérica – Argentina.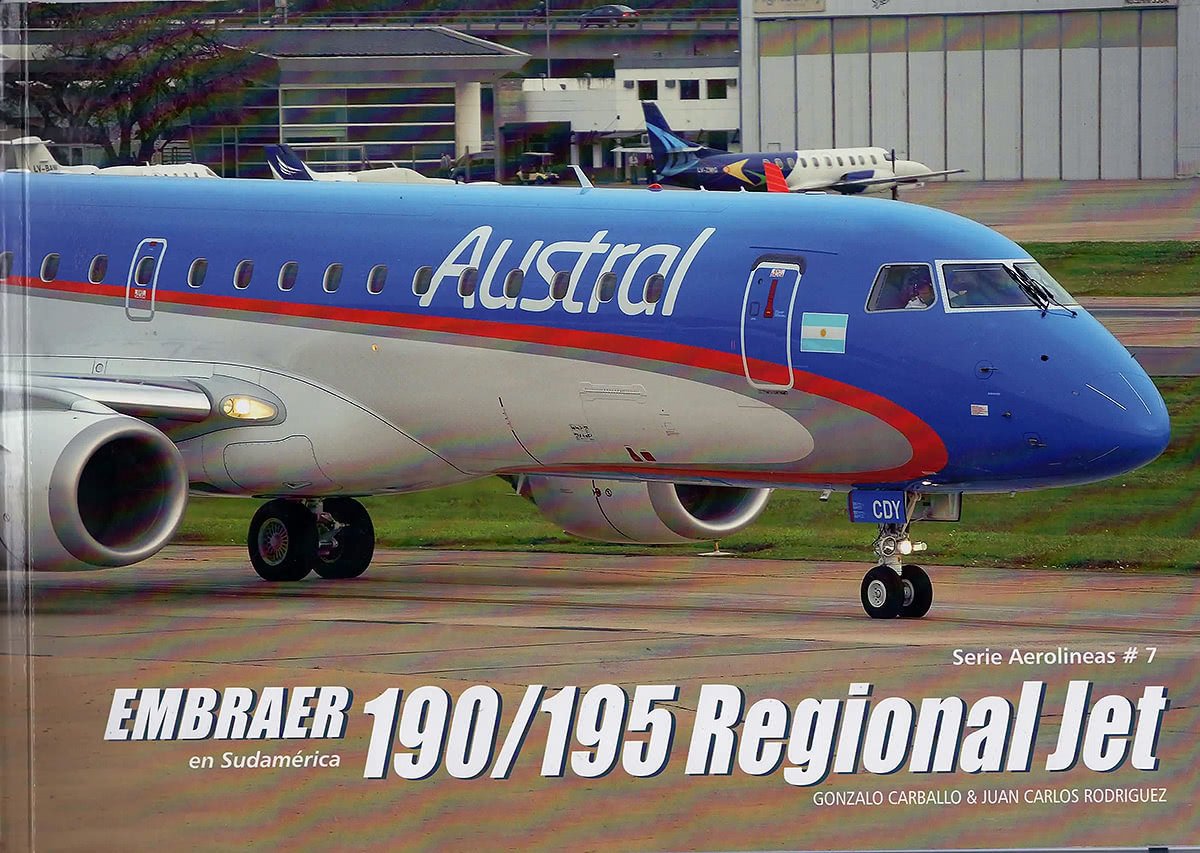 Gonzalo Carballo and Juan Carlos Rodriguez wrote a little book about the Embraer 190 operations in South America (as can be told by the name).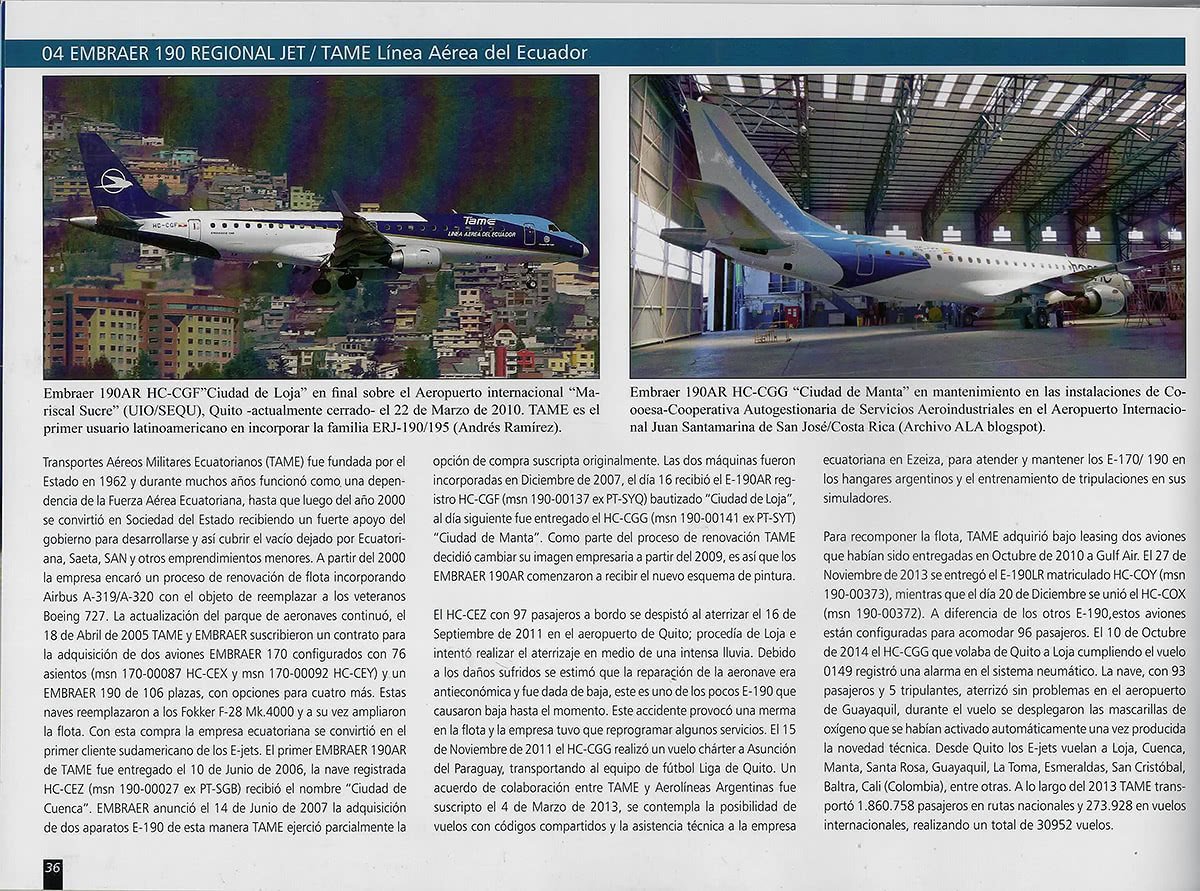 In this book they used a photo I took of a TAME Embraer 190 in Quito.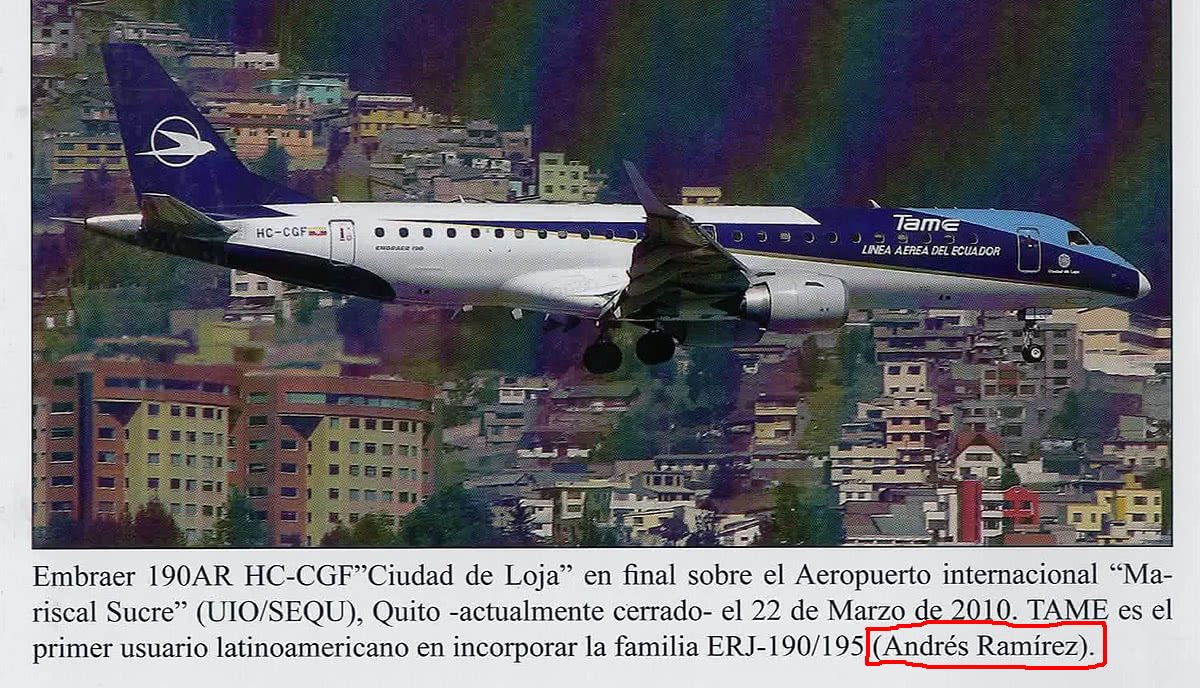 ---
Aero International – Germany.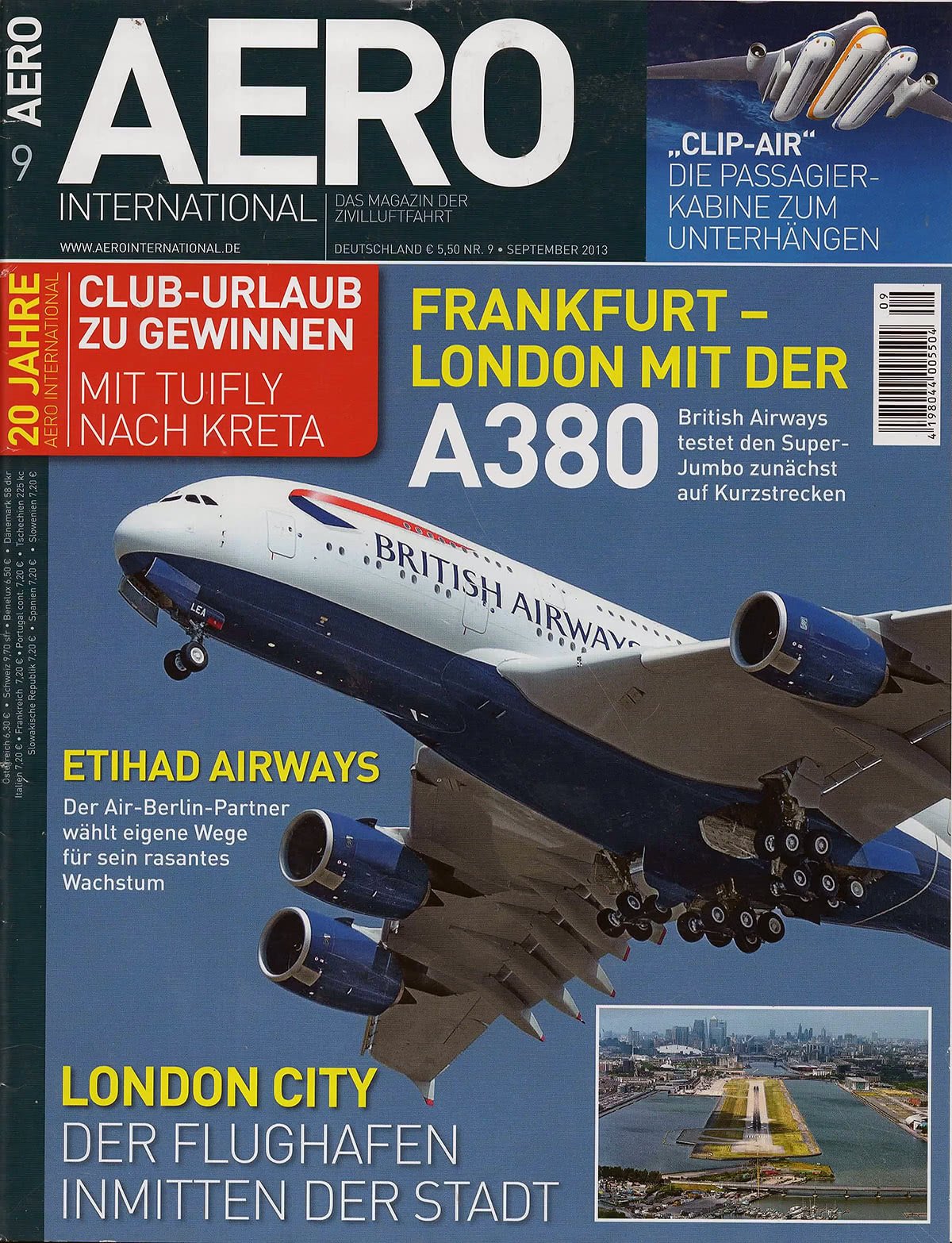 On Aero International's issue 9/2013 two photos of mine were used.
The first one, double-page (so much so that it didn't fit my scanner and I had to take a picture of it) was of an Etihad Airbus A340-500 landing in São Paulo during the inaugural flight of the Abu Dhabi – São Paulo route.
I was in São Paulo and I ended up taking that photo, and later it appeared in the magazine.
The second photo was smaller, in a little note announcing the news of the, by then, Avianca's new colours.
I have a german friend called Lutz who lives in Berlin, he saw my photo in the magazine and wrote to me about it.

---
Heathrow – From Tents to Terminal 5 – United Kingdom.
Heathrow – From Tents to Terminal 5. It's a book that a british engineer called Ian Anderson wrote.
He lived many years close to Heathrow and combined his engineering knowledge with his passion for Aviation, and wrote a book of the history of the Airport since it was put to service in 1946 up until the book's publishing time.
The book is full of very technical details about structures and akin topics, and is very interesting. I had the honour of having two of my photos in the book's pages, taken in one of my visits to Heathrow.
---
Noti Fenalco – Colombia.
On issue 229 of Noti Fenalco they used a photo I took of a Satena Embraer 145 on the cover.
---
FAM – Fuerzas Militares del Mundo – Spain.
In FAM – Fuerzas Militares del Mundo ("Military Forces of the World")  I had a little collaboration and a brief stunt as correspondent in Colombia.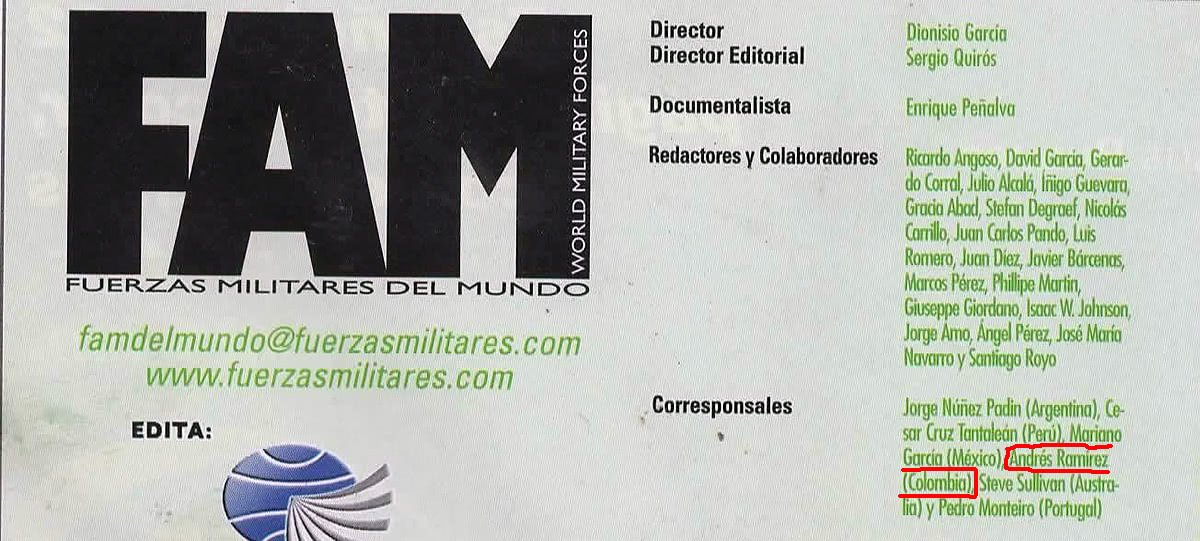 ---
Latin American Fighters – Austria.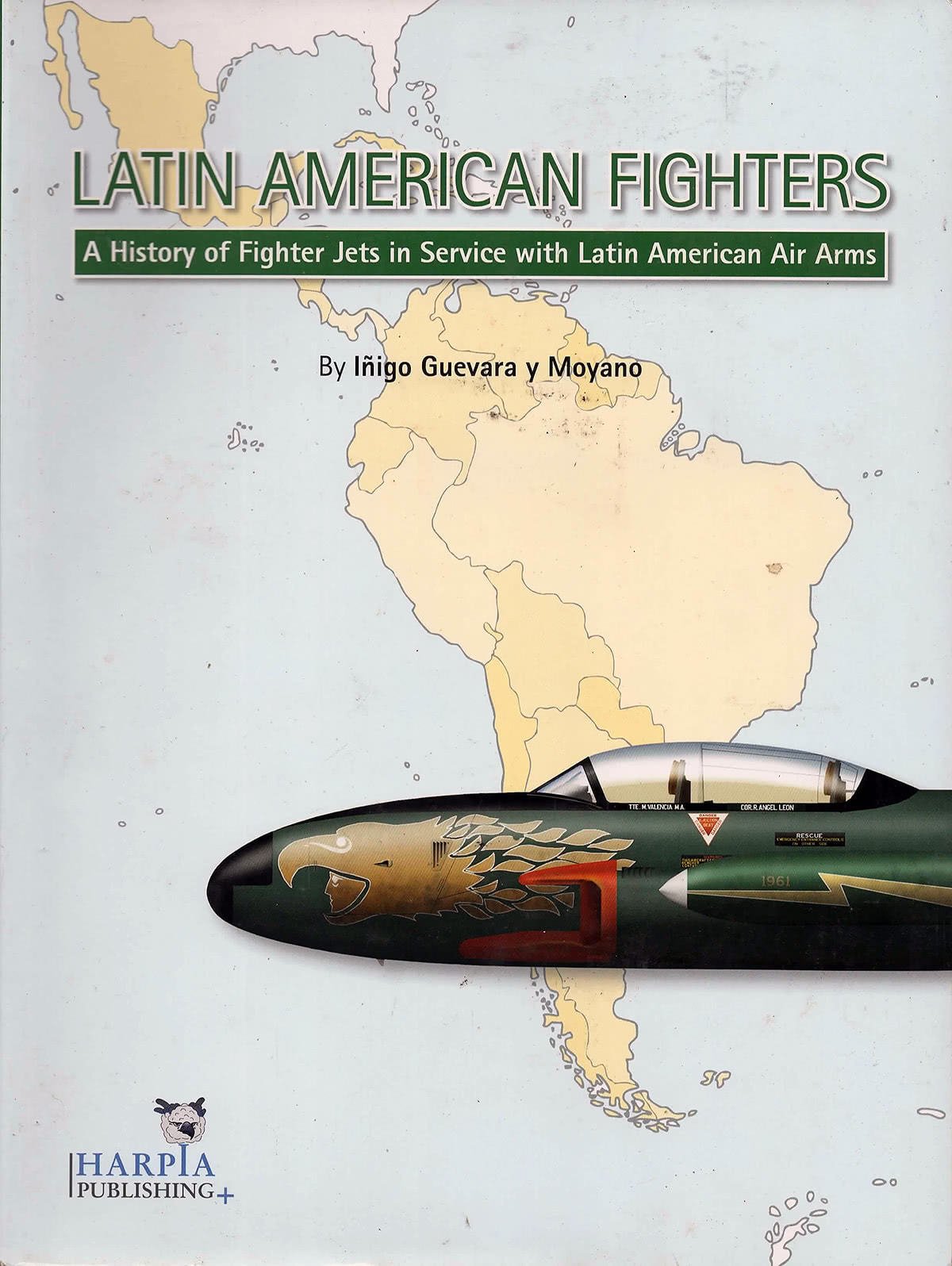 The book Latin American Fighters is a very complete compendium of the fighter Airplanes in different military forces in Latin America, published in Austria by Harpia Publishing.
In this book, I had the honour of having published a photo I took of a Cessna A-37B Dragonfly of the Colombian Air Force in Medellin – Rionegro, which appeared in the article that the author wrote about it.

One day I was casual in Amsterdam taking a leisurely stroll around the Luchtvaart Megastore, and I found the book with my photo. It was cool as hell!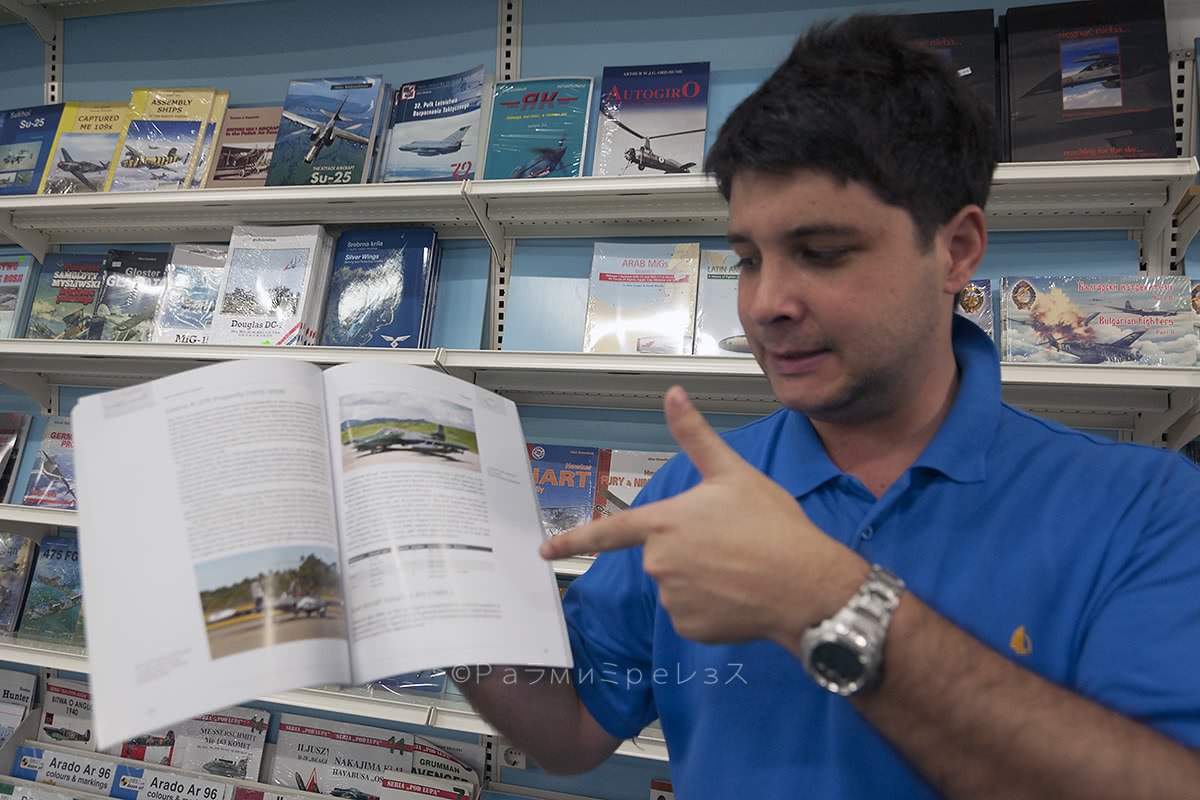 ---
Airbus A380 Superjumbo on World Tour – United States.
The book Airbus A380 Superjumbo on World Tour shows the Airbus A380 when it was on its certification phase, published in the United States by Zenith Press.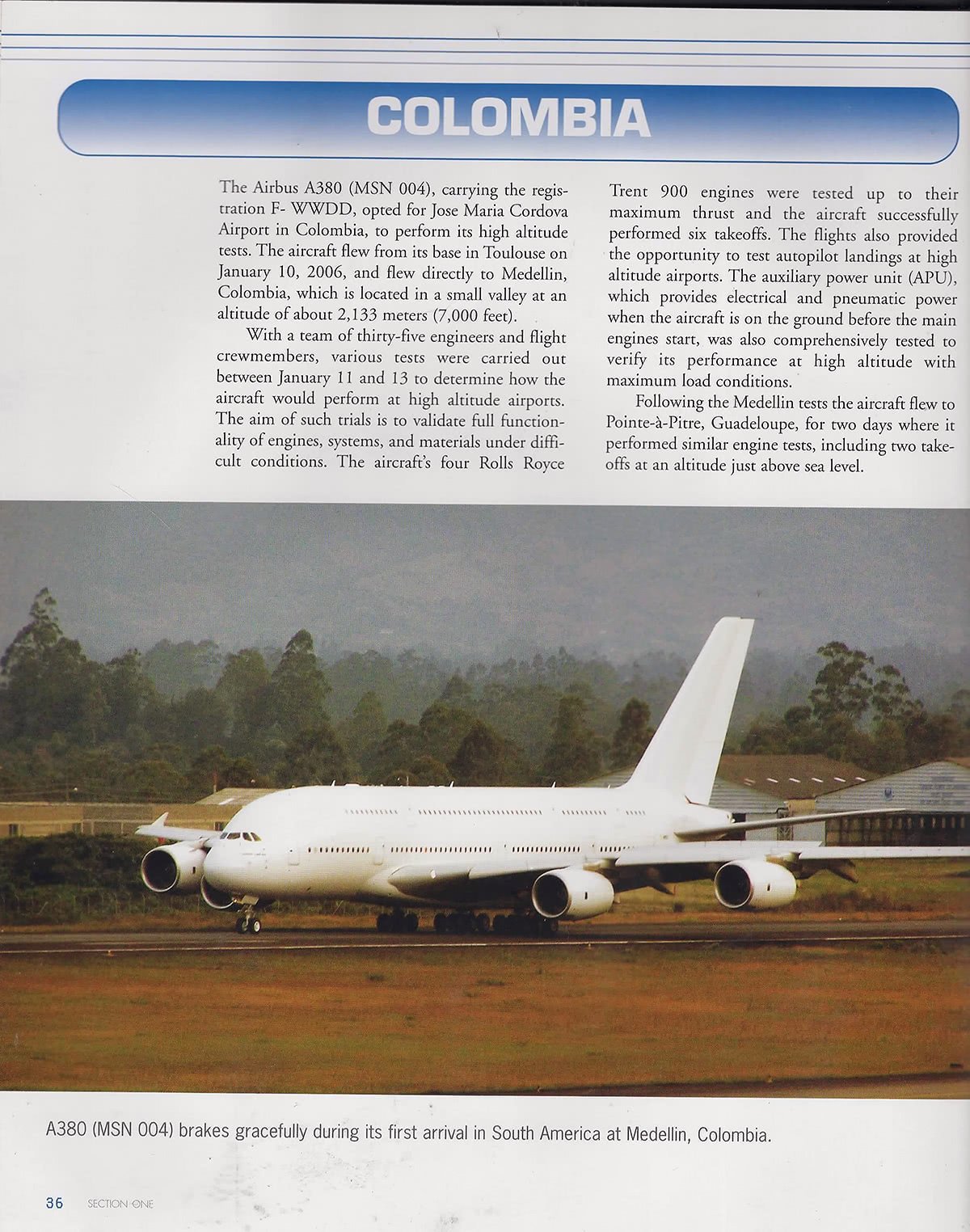 One of its certification phases was carried out in Colombia in early 2006, in Medellin-Rionegro.
Obviously I went there and took many photos, and two of them were used in this book.
---
CNN – United States.
One day CNN had to show a note about Conviasa and how "difficult" it was to get a ticket there, and how that generated "suspicion" in view of the flight the airline had between Caracas, Damascus and Tehran.
For that note they used a photo of a Conviasa Airbus A340-200 (the Airplane used on that route) that I took in Medellin – Rionegro. I took a photo of the TV when I was watching the note (as can be seen), but I think it's in good quality somewhere in CNN's website.
---
Airliners.net – United States.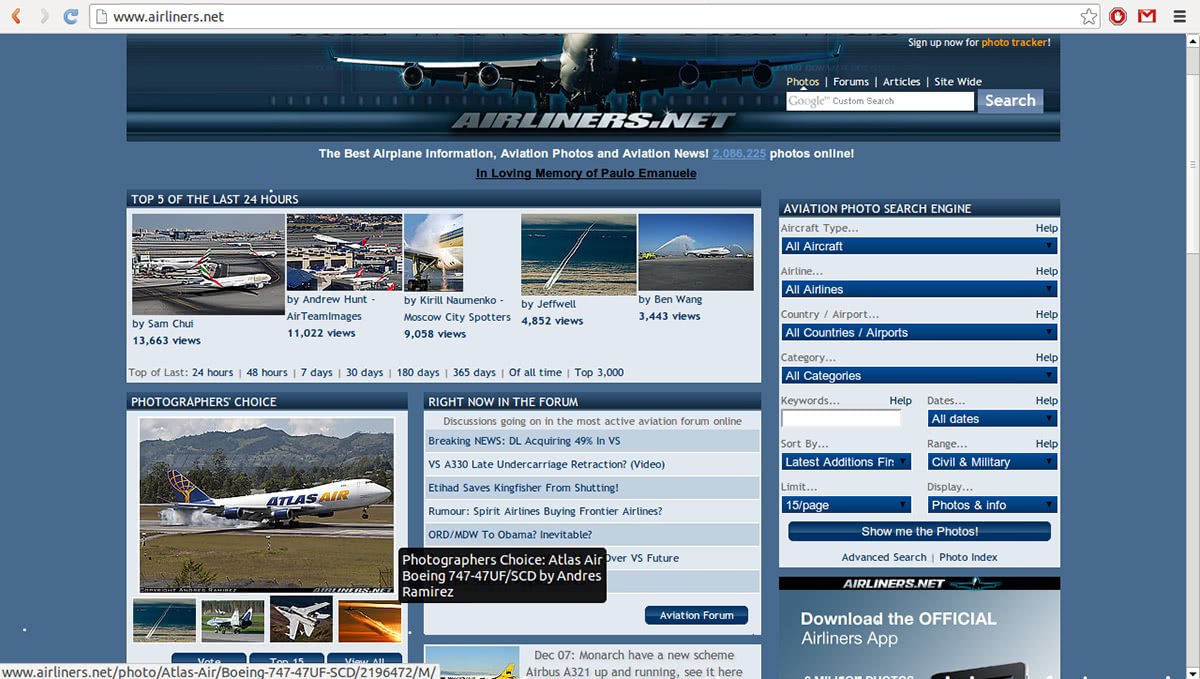 Airliners.net is one of the most well-known sites of Aviation photography ("spotting"), it was one of the pioneers.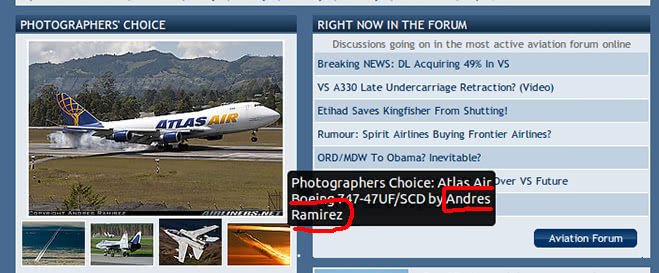 The system there works by uploading some of your photos, a group of "screeners" reviews them, and decides whether they're published or not. Curators of sorts, and they reject them for maaaaaany reasons.
The system is polemic somehow, and even though I keep participating and my photos are still there, and I don't intend on removing them, I am not as enthusiastic about it as I once was.

Nonetheless, in these years of being there photos that I have taken have been chosen as the day's top 1, either by views, or by votes from the other photographers, and here's record of the fact.
---

Este artículo también está disponible en
Español
.