Please remember to read the notes on 
contents and copyright
if you have not.
This article was first published on: October 2019
This article was last updated on: October 2019

Este artículo también está disponible en
Español
.
---
My visit to North Korea was something very interesting for me, but reaching all the way there from here is quite the voyage.
The country is almost at the other side of the planet from Colombia. Well, it would be like Indonesia more technically, but you know what I mean (right?).
The Colombian peso was worth something, I had some savings, some miles, and I had some available time. Circumstances were by all means better than the ones present nowadays, at the writing of writing this.
I also some friend friends spread around the world that made this trip so much easier. Those I still have, fortunately.
So with the North Korea trip as a base, I ended up arranging a round trip route in which could be said that I left from one side of the globe, and arrived via the other.
In fact this was the second time that I did it. But it was the first time that I did it only for knowledge, pleasure and friendship purposes, planned to be that way from the get go.
I use the word "planned" lightly here. There were many things that just came up along the way, and that I will tell you in due time.
When I was living in Thailand, in the 2010 part, I also arrived there via one side and returned to Colombia via the other. But that wasn't really planned to be like that.
Of course, I will later write about that as well.
So let's keep in this second around the world tour, let's continue here.
I was just passing by in some of the cities, in others I remained several days (and even weeks). Total route was:
Medellín – Miami – Fort Lauderdale – Atlanta – New York – Boston – Washington – Atlanta – Miami – Los Angeles – Tokyo – Nagoya – Osaka – Nagoya – Ibaraki – Shanghai – Beijing – Pyongyang – Samjiyon – Pyongyang – Hamhung – Pyongyang – Shenyang – Beijing – Moscow (Monino) – Kiev (Pripyat – Chernobyl) – Helsinki – Oulu – Rovaniemi – Oulu – Helsinki – Copenhagen – Amsterdam – Munich – Copenhagen – Amsterdam – Liège – Maastricht – Eindhoven – Amsterdam – Oranjestad – Willemstad – Medellín.
As I say, it was a long trip, in which I shared with many friends I still keep, and saw and experimented many things that made me curious.
It's been one of the best times of my life up until now, and I remember it very fondly. In part that's why I want to write this, so I don't forget.
And well, I think it's going to be very long, including what I wrote before this about North Korea, Kiev and Chernobyl, that were part of this trip. So this article will only show you a part of the route.
Here I will write about the New York – Connecticut – Boston – Washington route.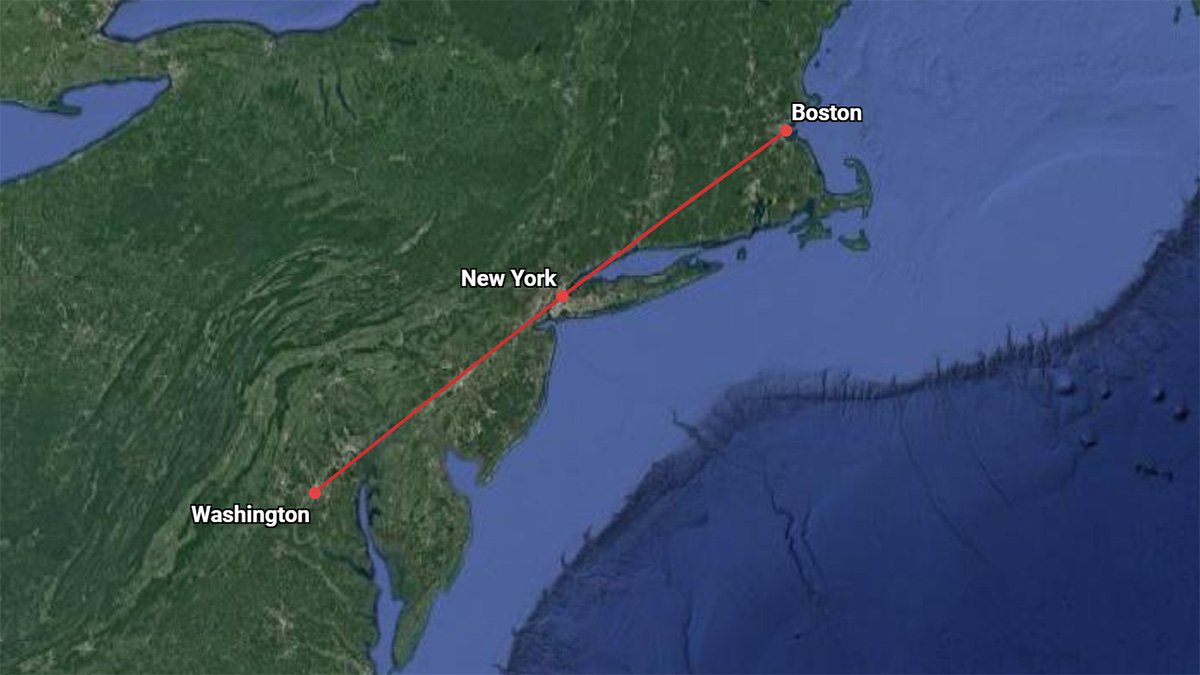 Here I go.
After exiting LaGuardia after my flight from Atlanta, I arrived in the Port Authority bus terminal, and got in the bus to Hartford, Connecticut state capital.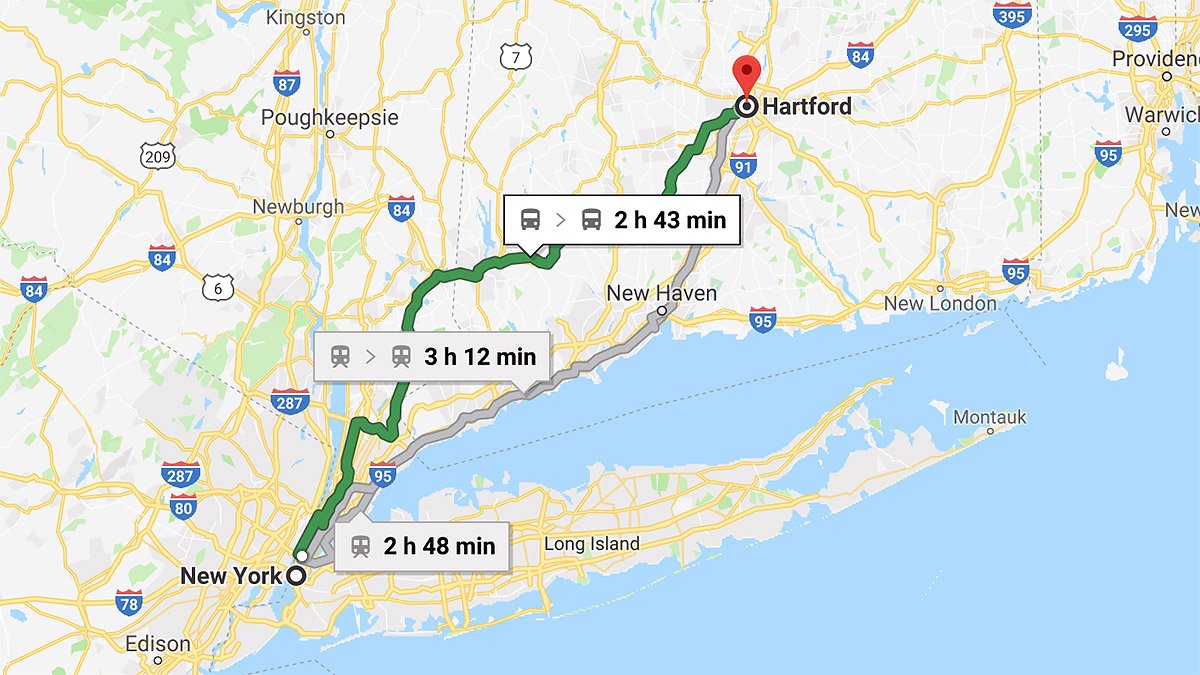 That bus terminal is quite old, and in general it shows. A myriad different characters can be seen, and some verbal arguing as well.
Signalling wasn't that good, but I didn't have issues… I can imagine it'd be easy for other people to get lost there.
The place was somehow rude, very busy, and full of energy. I've read the same description when talking about the whole city and perhaps it's not wrong.
I left in a bus of a company called Peter Pan, which made me laugh a lot.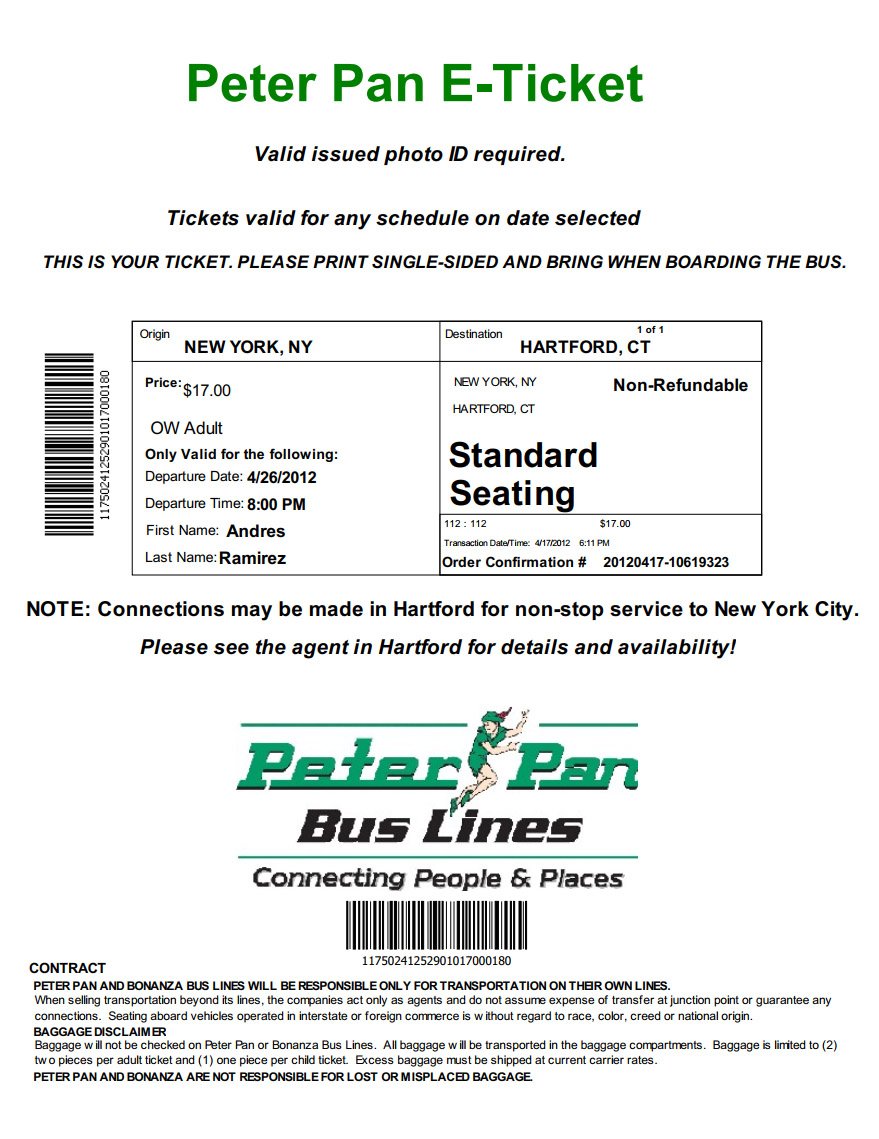 My only memory of that trip (since it was at night) is the bus stopping at a couple of little towns along the road, and the only thing I could see everywhere was neon signs in Spanish in garage churches.
My friend picked me up in Hartford, and we went to his house in Storrs.
Anyway, I arrived, slept, and the next day I went with my friend to be with him while he did his stuff in the university.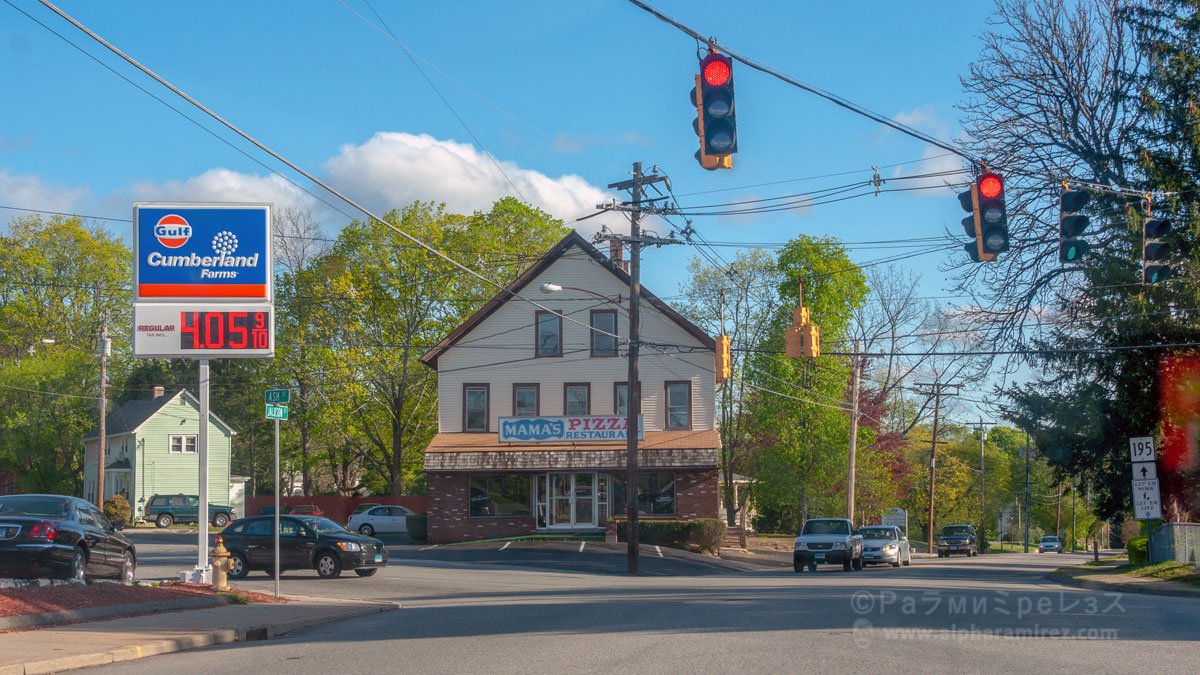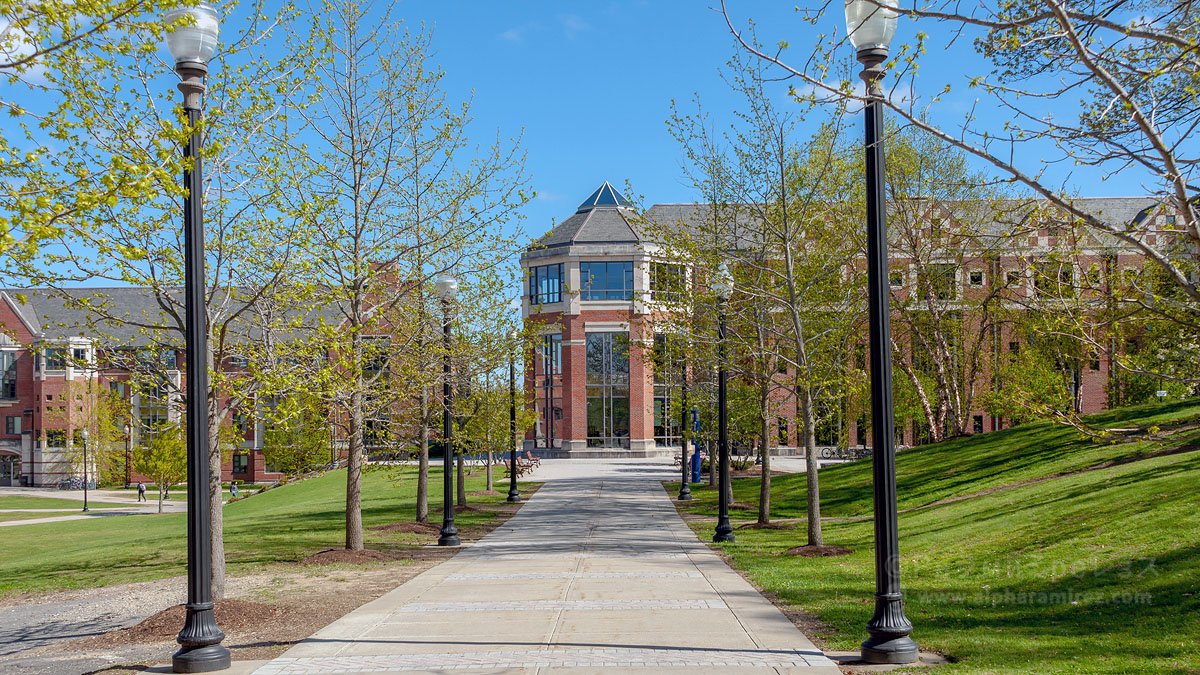 The university has a very beautiful campus.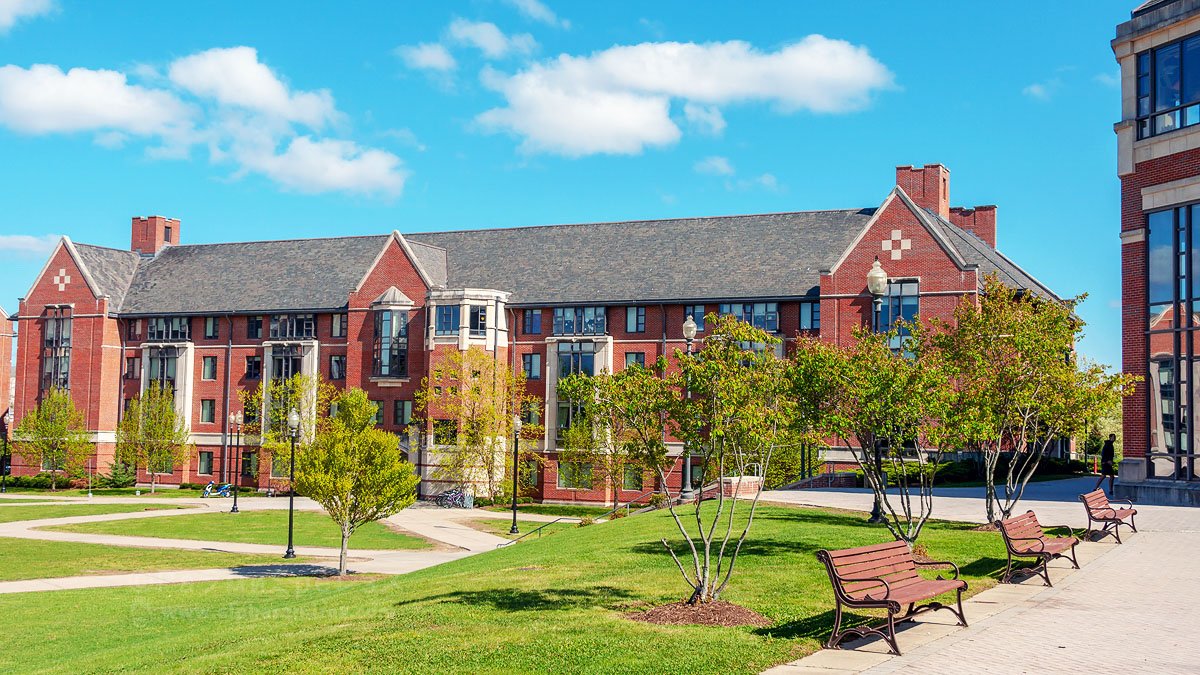 The next day I went to have a walk around New York in a more leisurely fashion than when I first arrived.
I was in the region for my friend and his university things first and foremost (he had an important presentation).
I even ended up eating pizza with some of his classmates and a Turkish teacher of theirs called Nejac Olgac. They say he's quite strict while teaching, but eating pizza he was chill.
So anyway, being relatively close to the city, why not take a little walk around there?
Just like in Miami, I didn't have a specific plan, remember these things were done in a "casual" fashion, within the Asia route context.
Neither did I have much money available to do all I'd have wanted to do since the voyage was loooong, and the main objectives within it were others.
So I just walked and walked all day long, went to some of the best known places, and ate something.
To get there my friend took me to Hartford again in his car.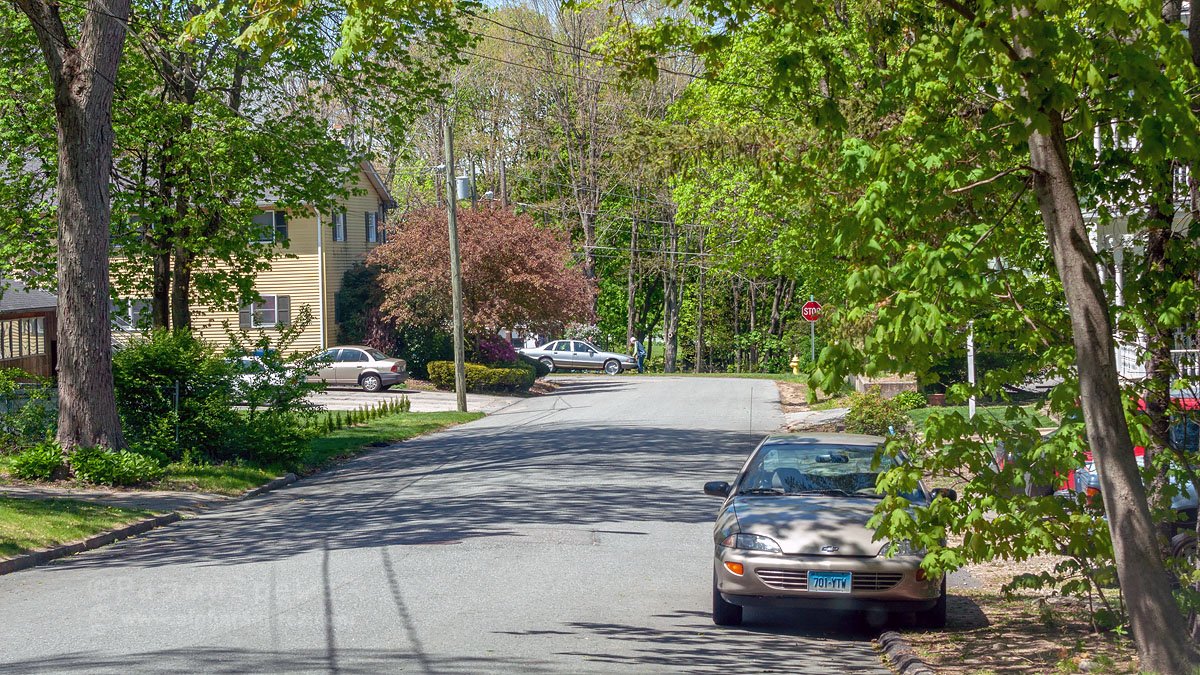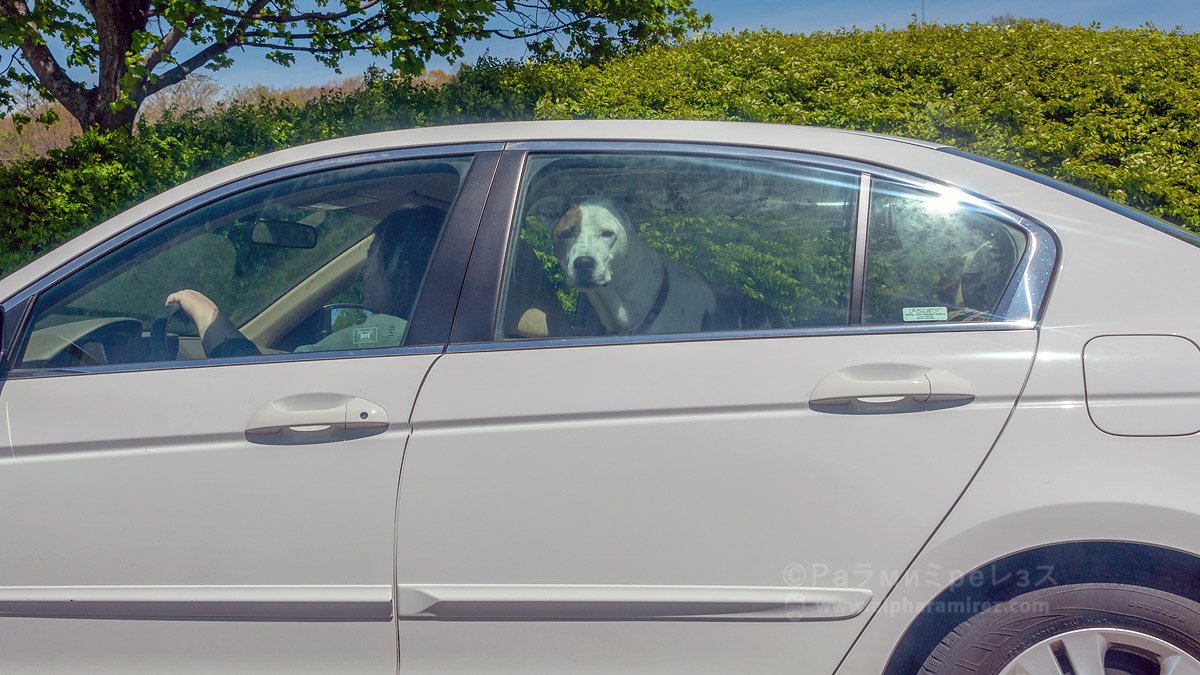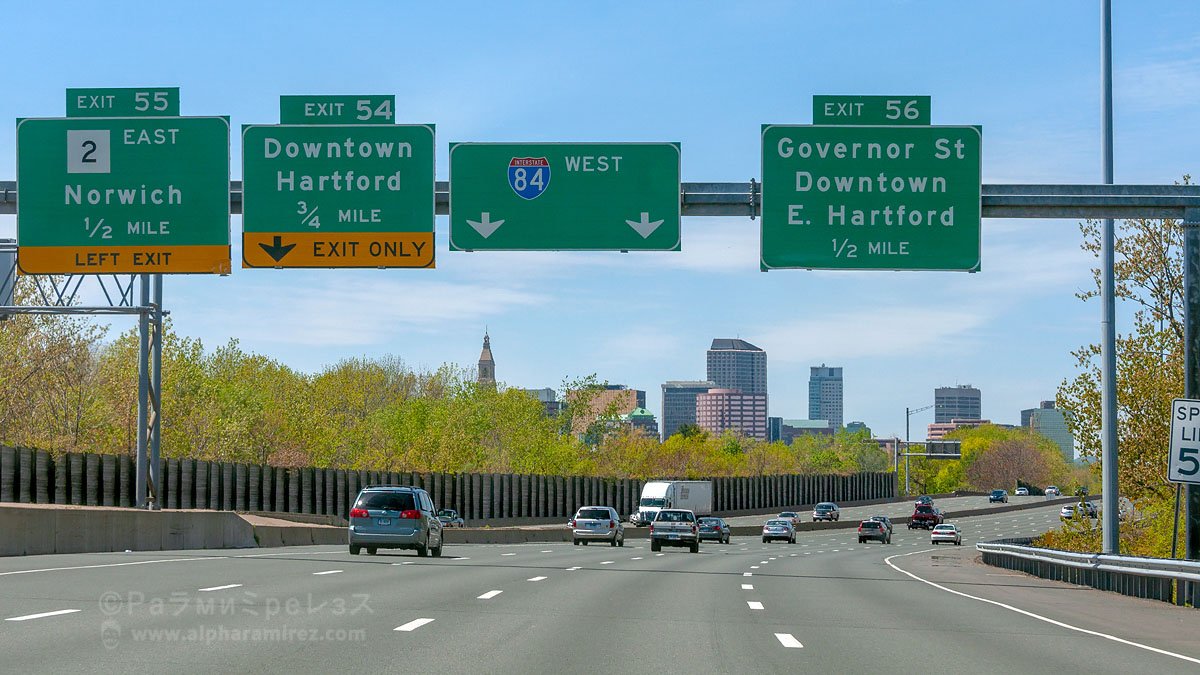 That trip took a little less than one hour.
I took another bus to New York from there, the trip took some three hours. The return at the end of the day would be similar.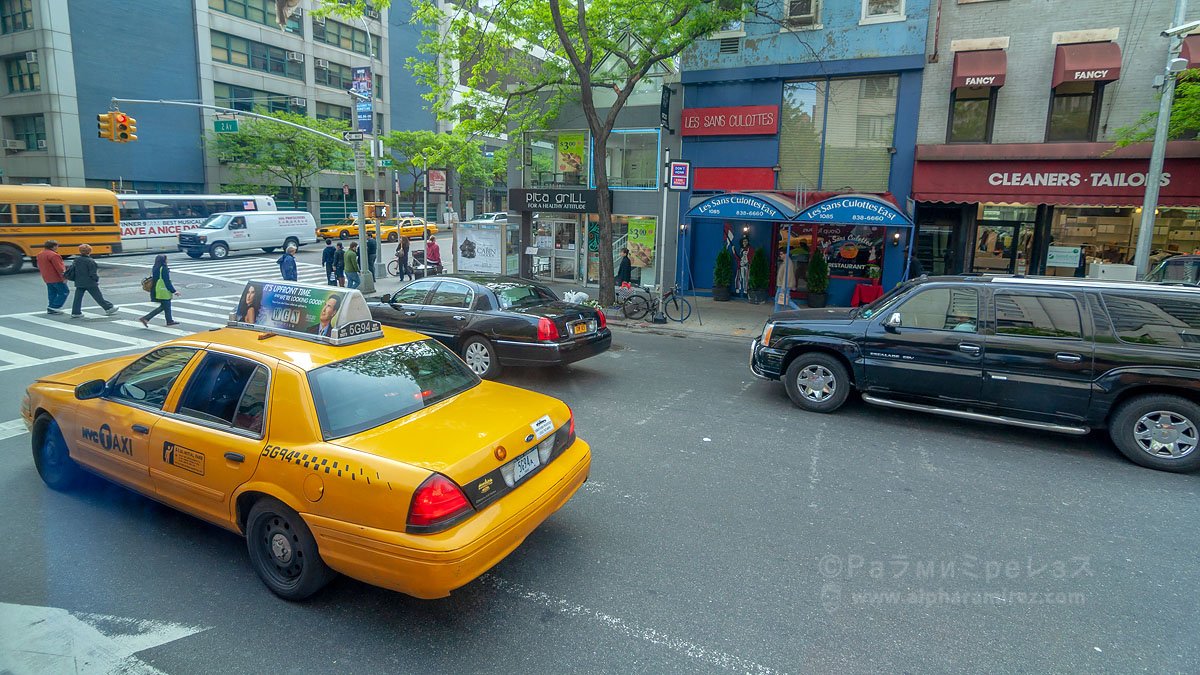 As soon as I reached New York I began to walk, and then I took the metro to go for a stroll in the Staten Island Ferry.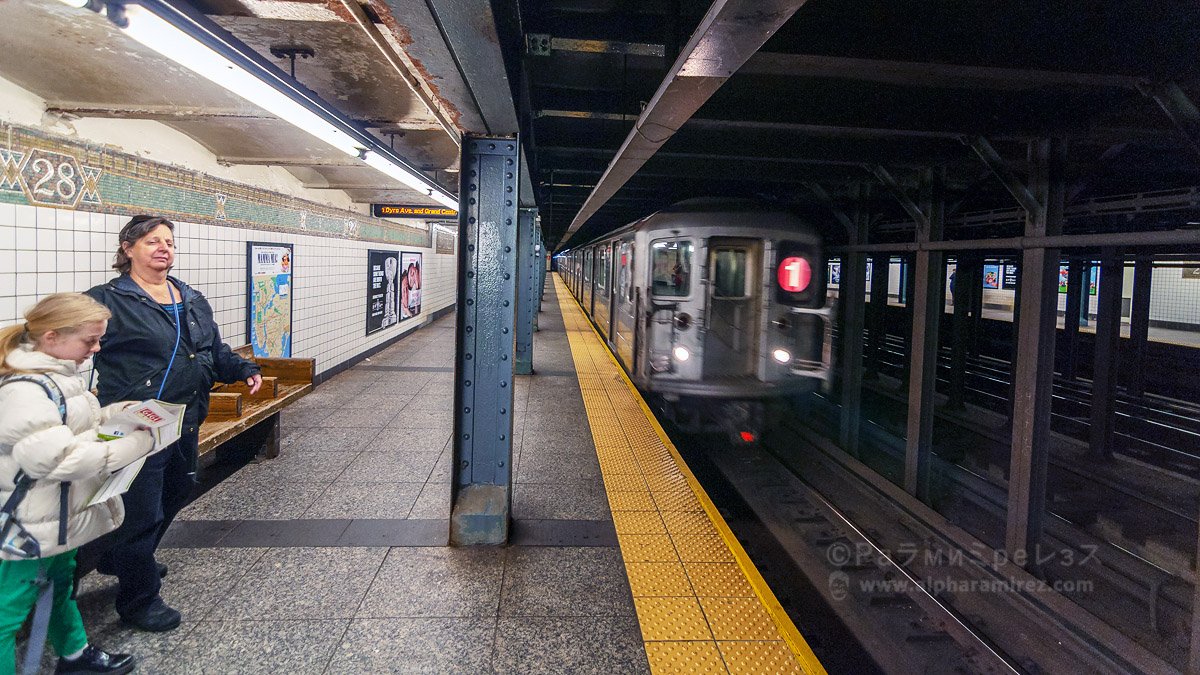 I was somehow surprised to see lots of advertising and signs in Spanish everywhere. That was to be expected in Florida, but in New York not as much.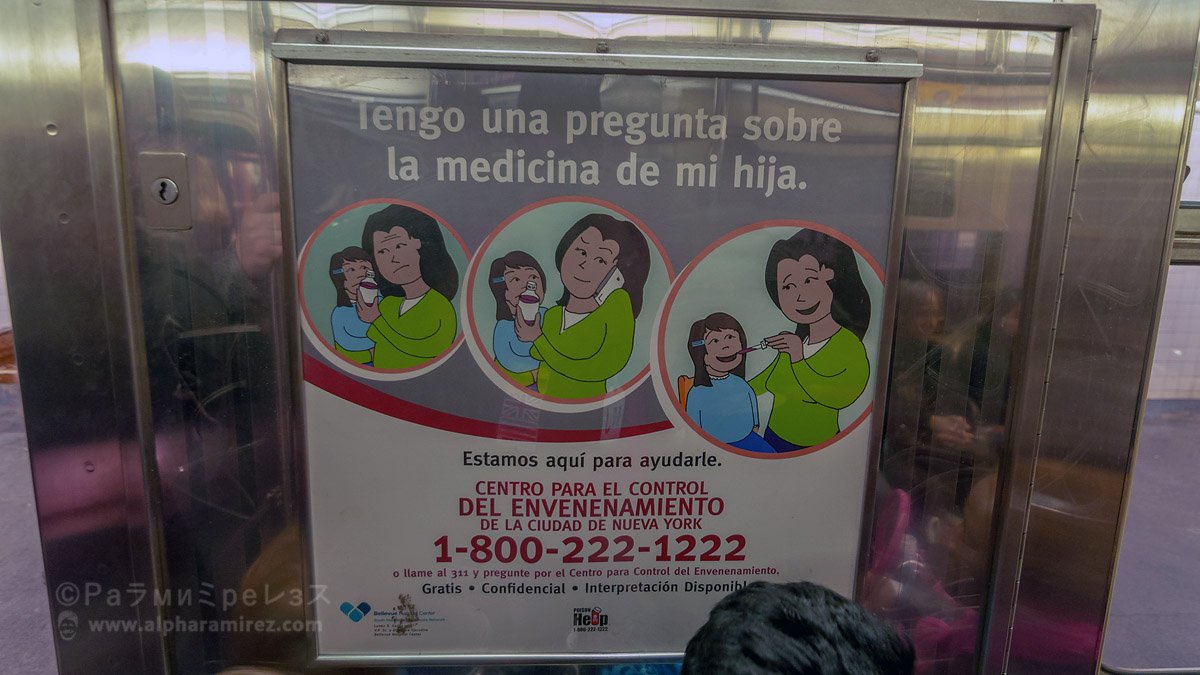 Of course, there are many Latinos and Spanish-speaking people there. Dominicans are plentiful for instance.
But just like them, there are many people from other places that do not speak English or Spanish, and I didn't see many signs directed to them in the metro or official warnings.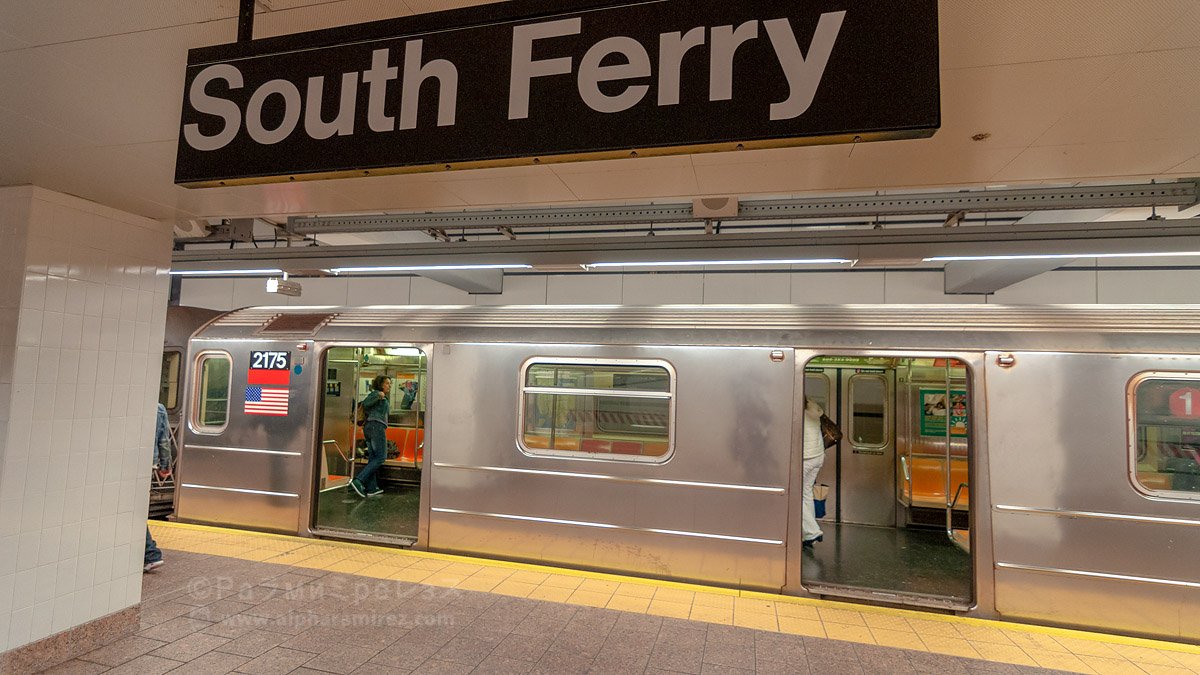 The ferry is what remains of an old system to go between Manhattan and other points in the city, from way before many of the bridges that nowadays are used for that even existed.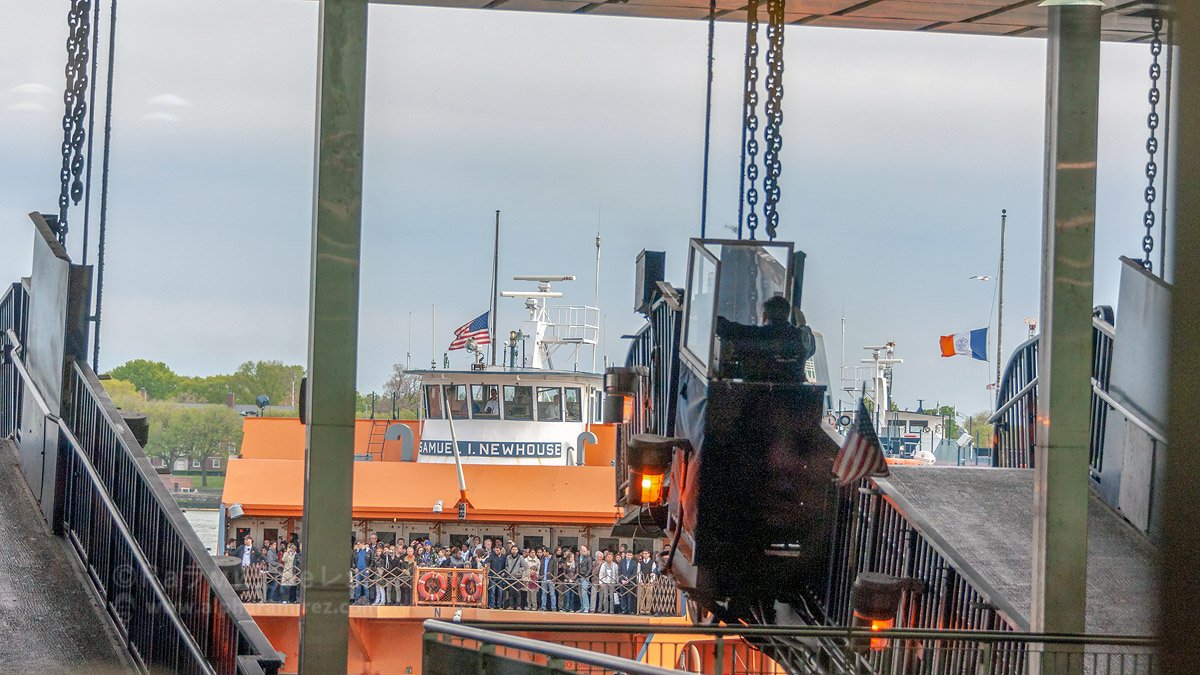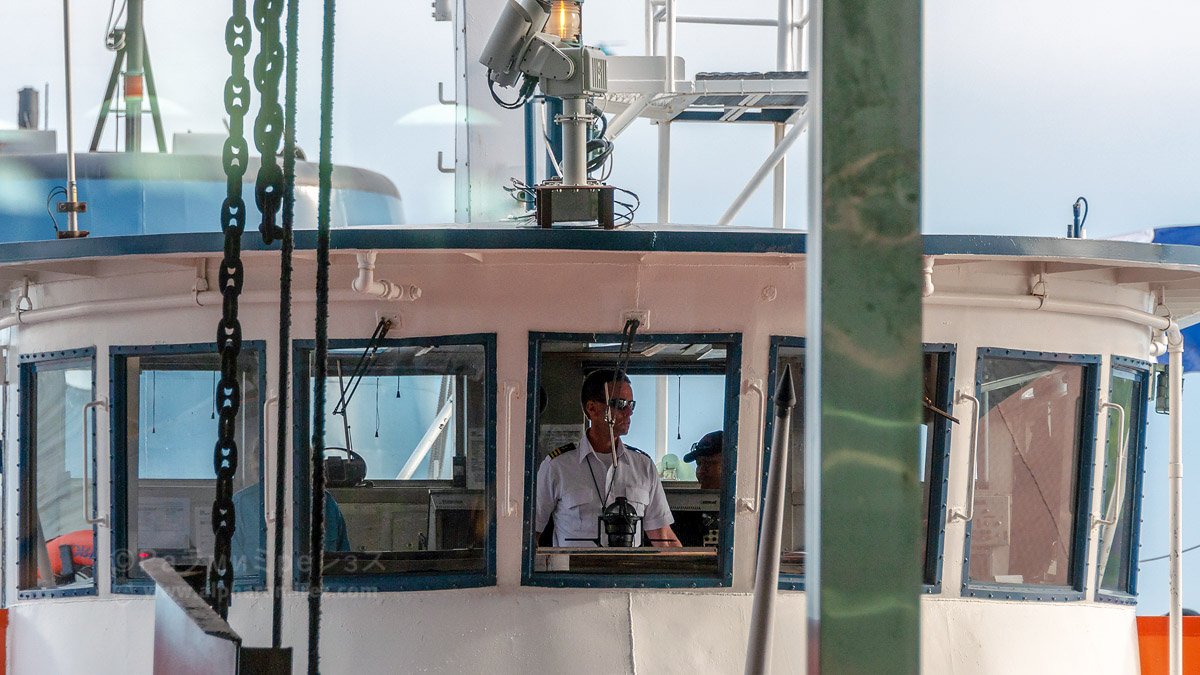 I didn't have much to do in Staten Island really, but the Statue of Liberty looks cool from the ferry.
Under certain circumstances, you could say that's a better experience than going to the statue itself.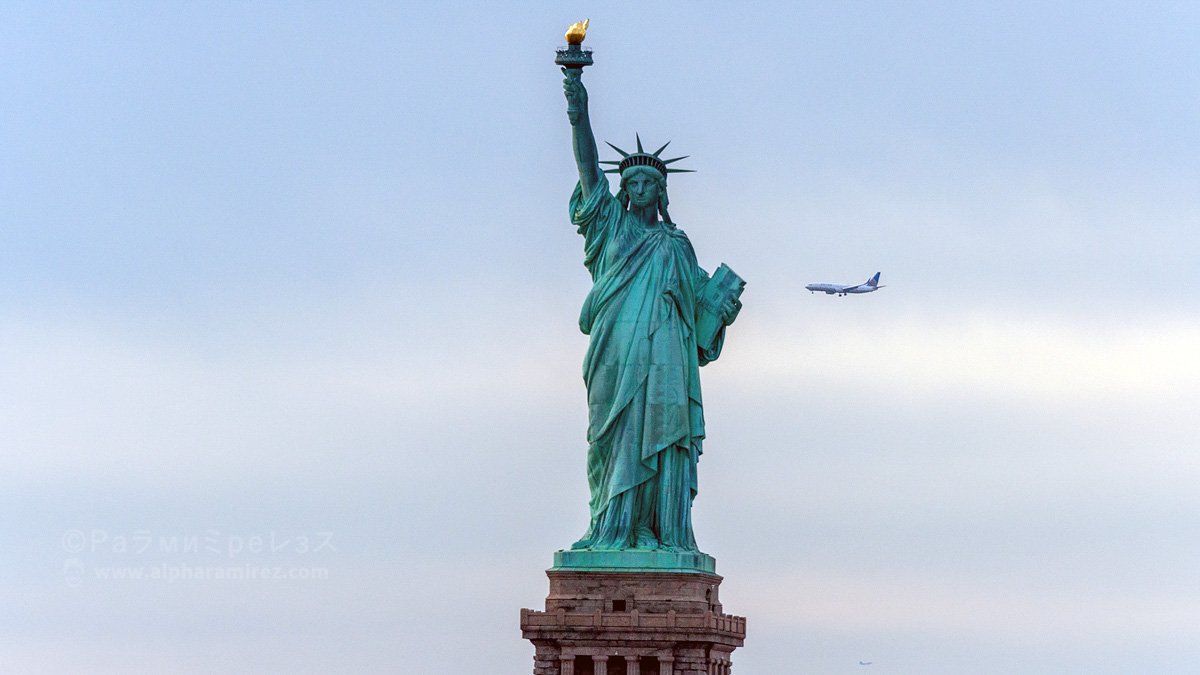 Lines there are huge, and perhaps the view isn't as nice if you only want to see the statue.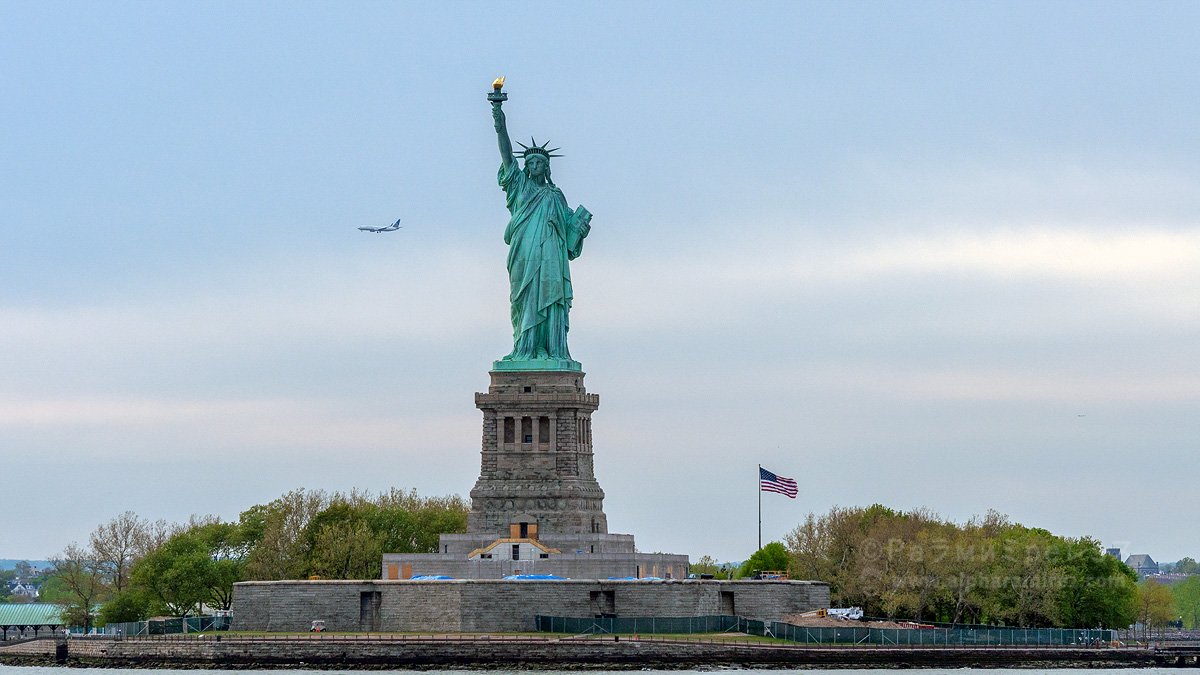 The ferry is free, and if you don't ride in peak hour it's relaxed, without very long lines, and it's easy to find your desired seat. In peak hour it's something else altogether…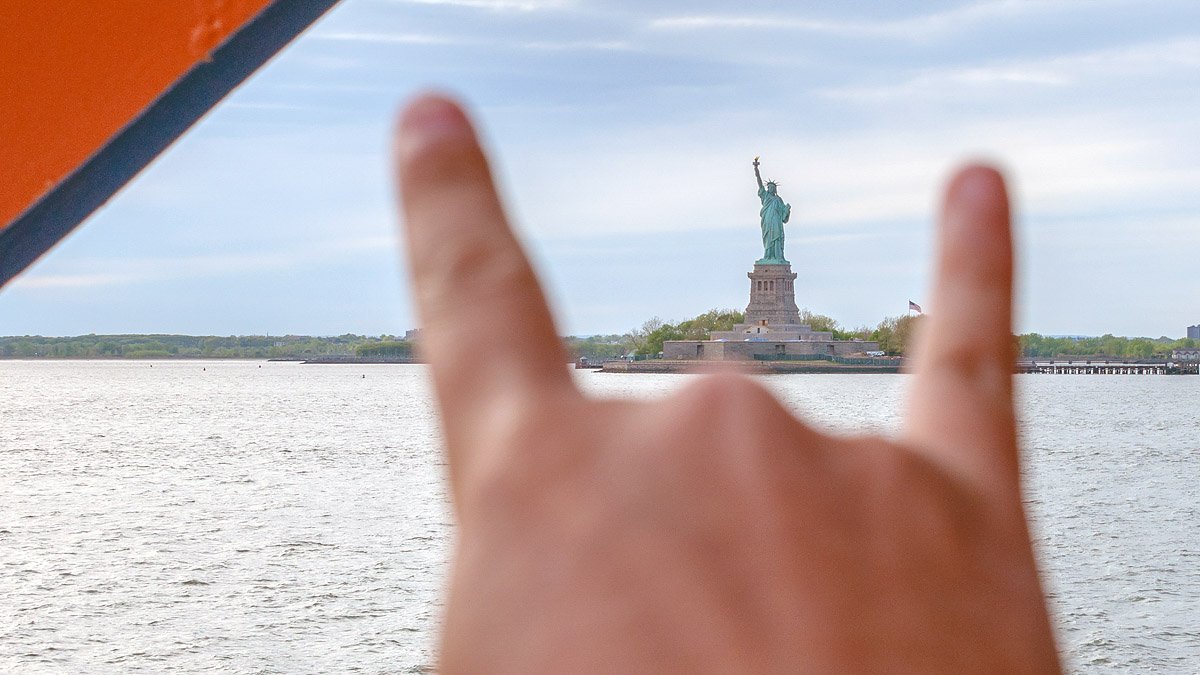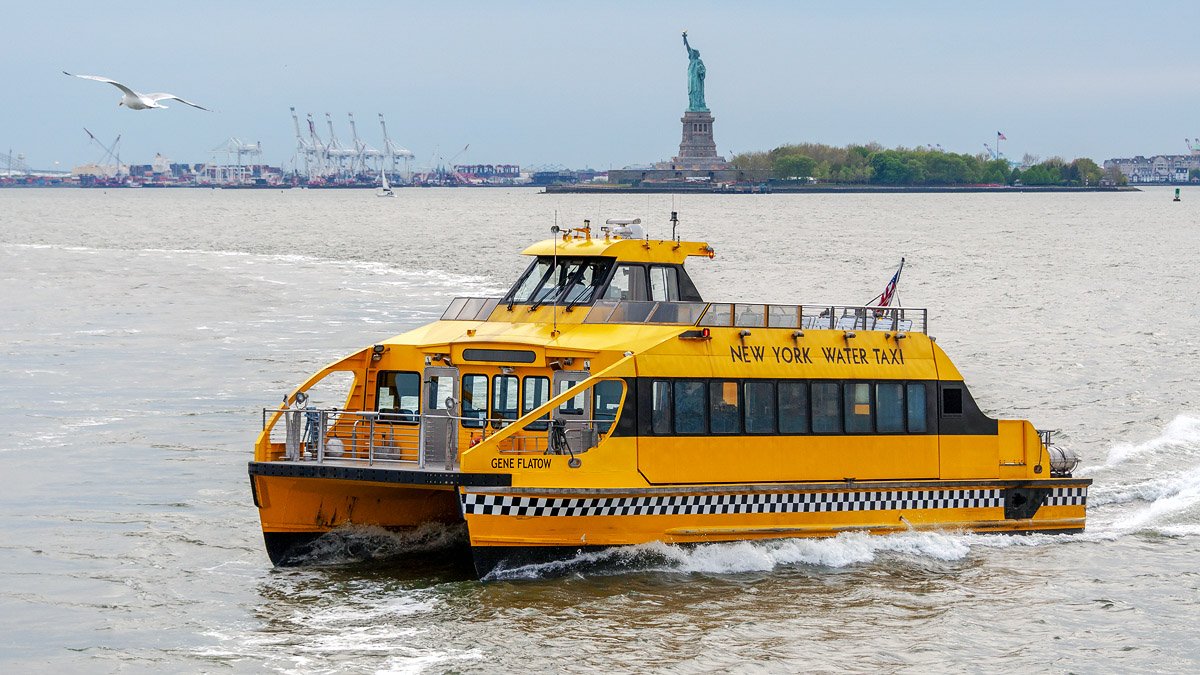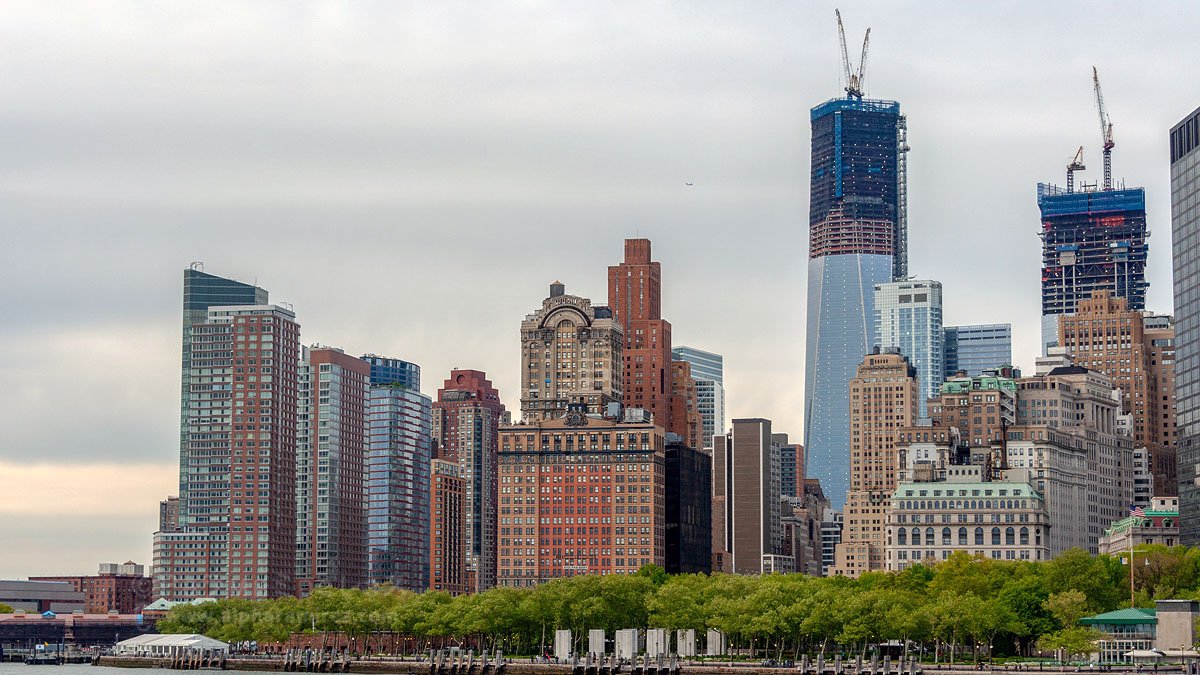 After that I walked around Manhattan, Times Square, and that zone.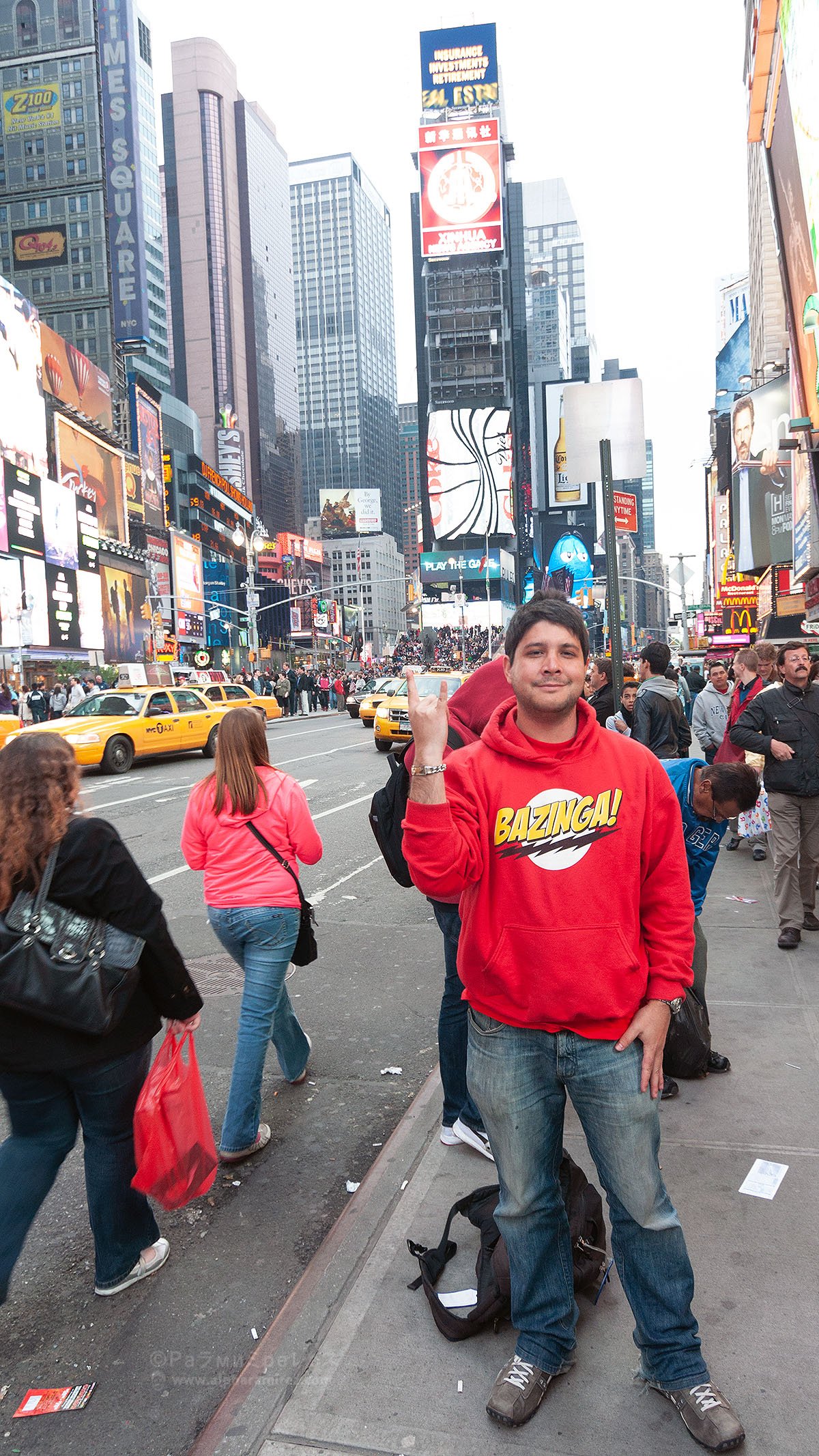 I went to some restaurant around there to eat something and I remember I fell in love with the waitress. Where could she be now?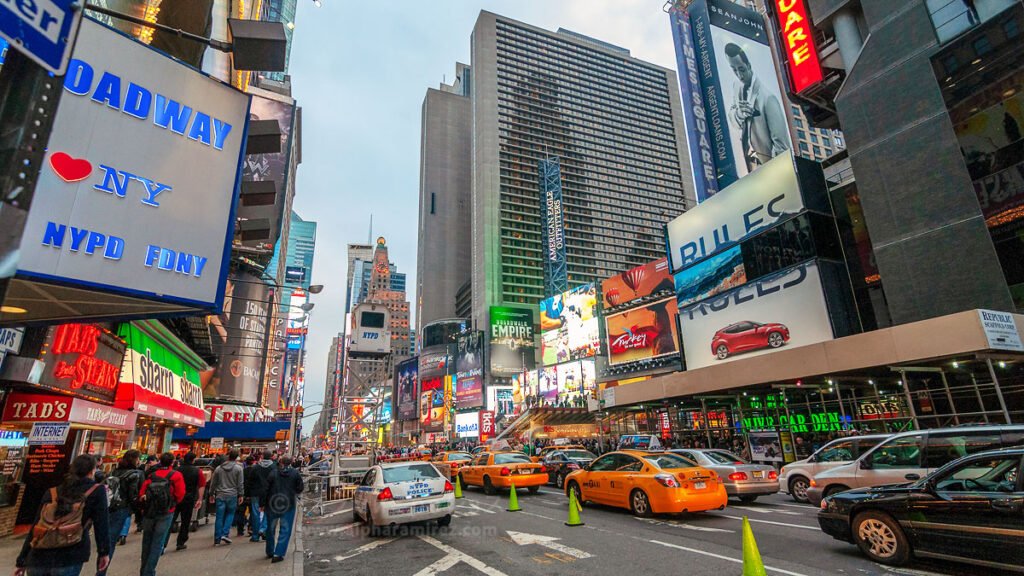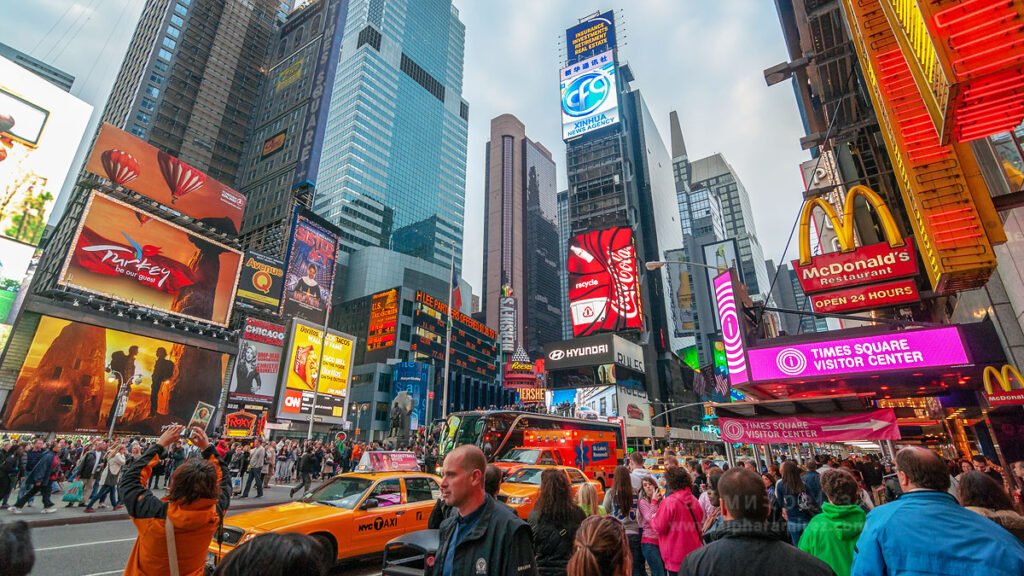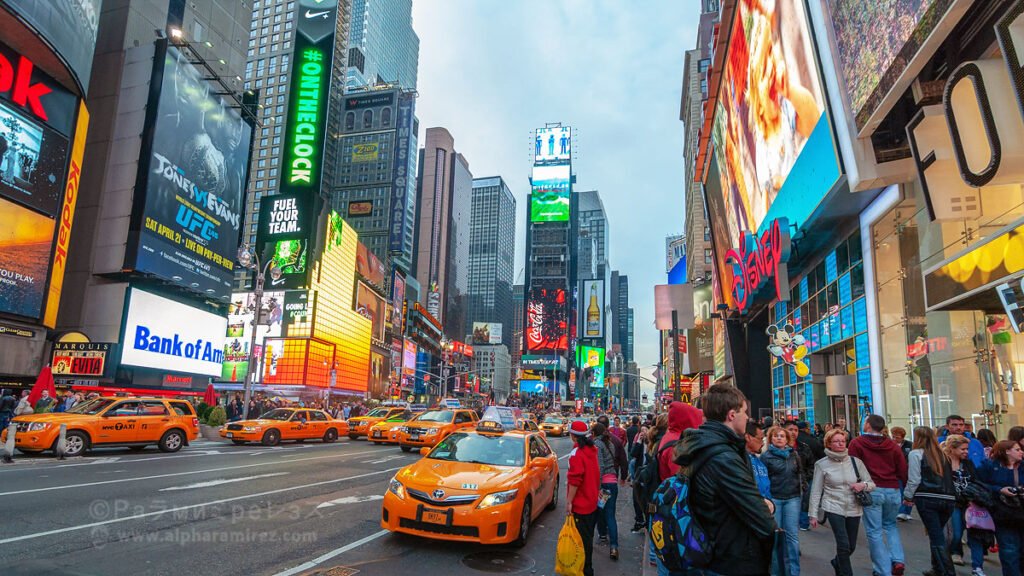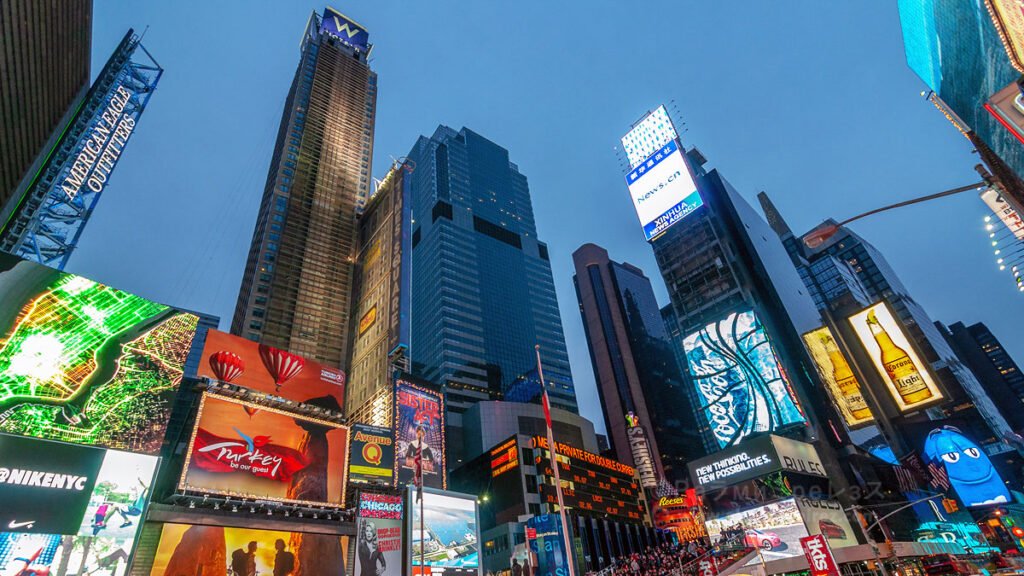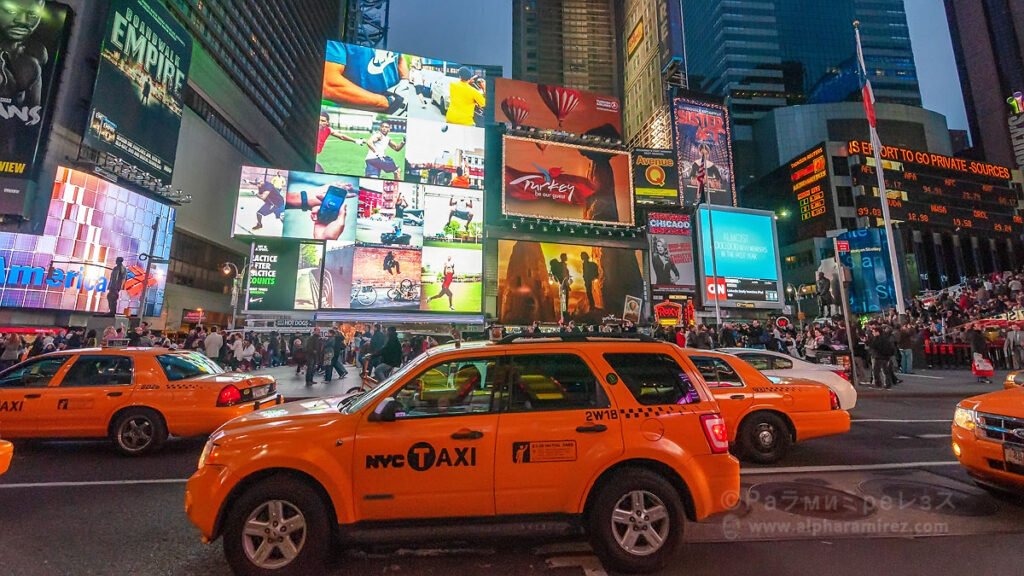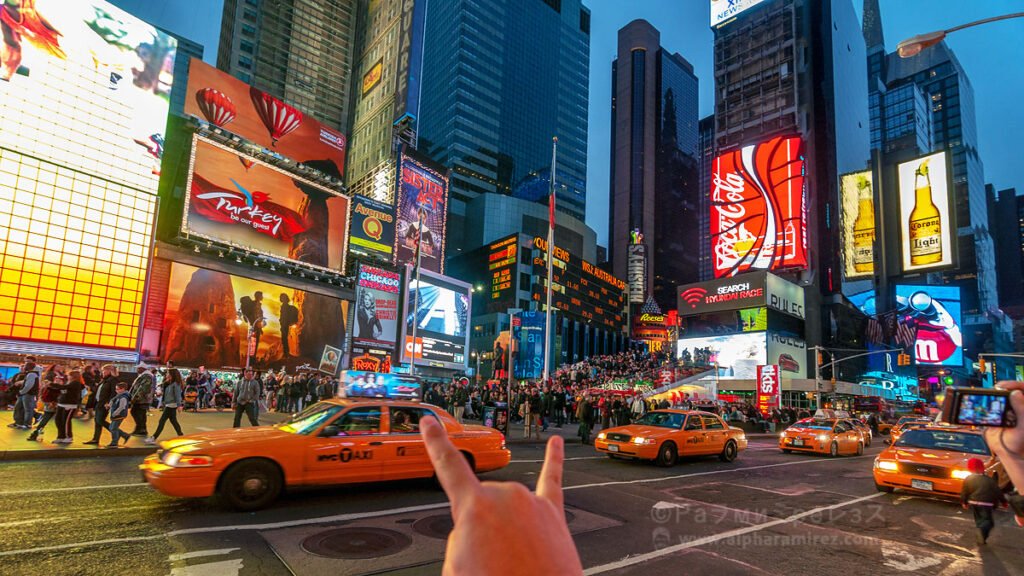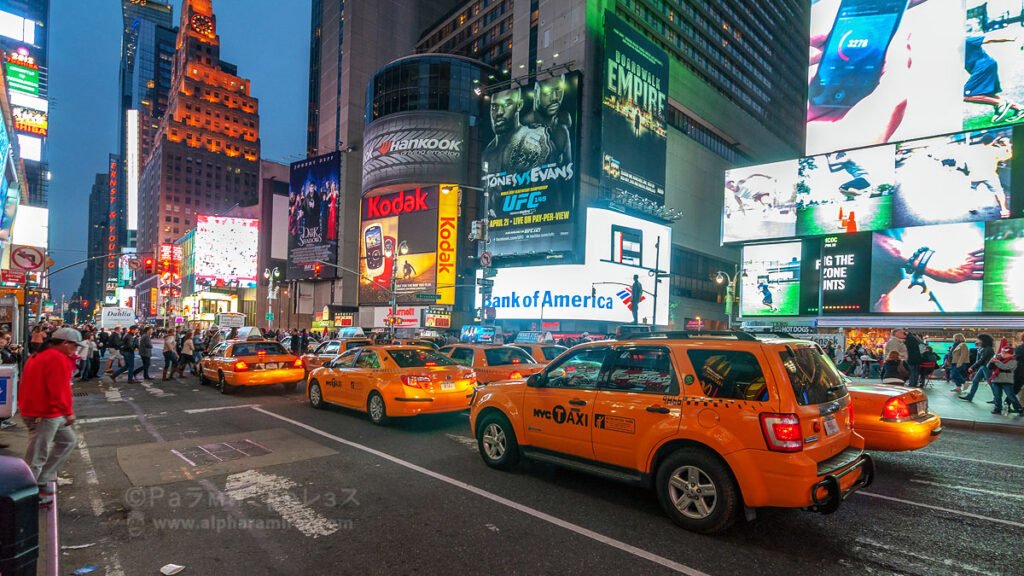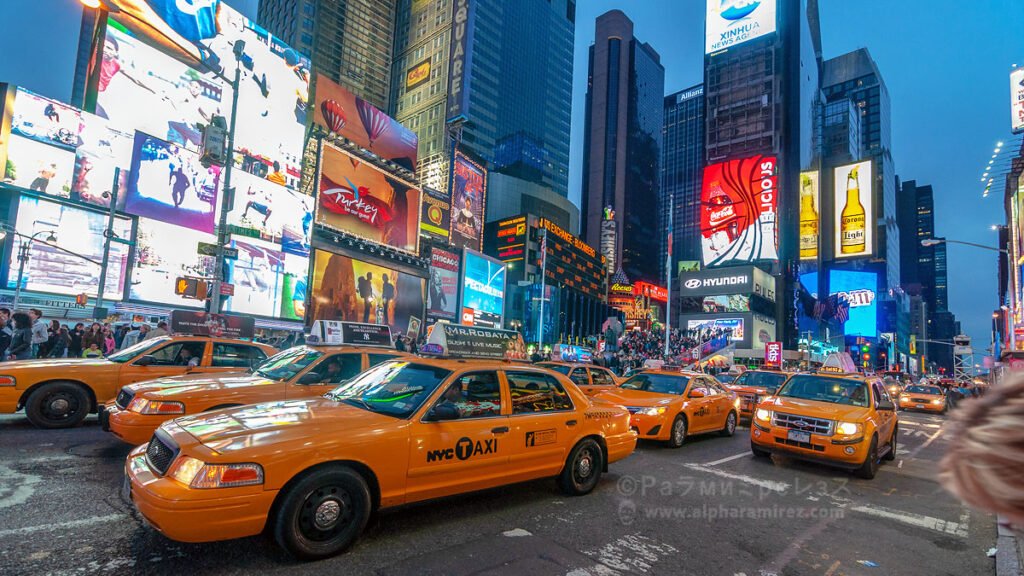 I ate a street hot dog later on, and again, I felt like in Seinfeld.
I waited for the night to go up the Empire State Building and have the gorgeous sight available there. It's beautiful at day too of course, but at night it's something else.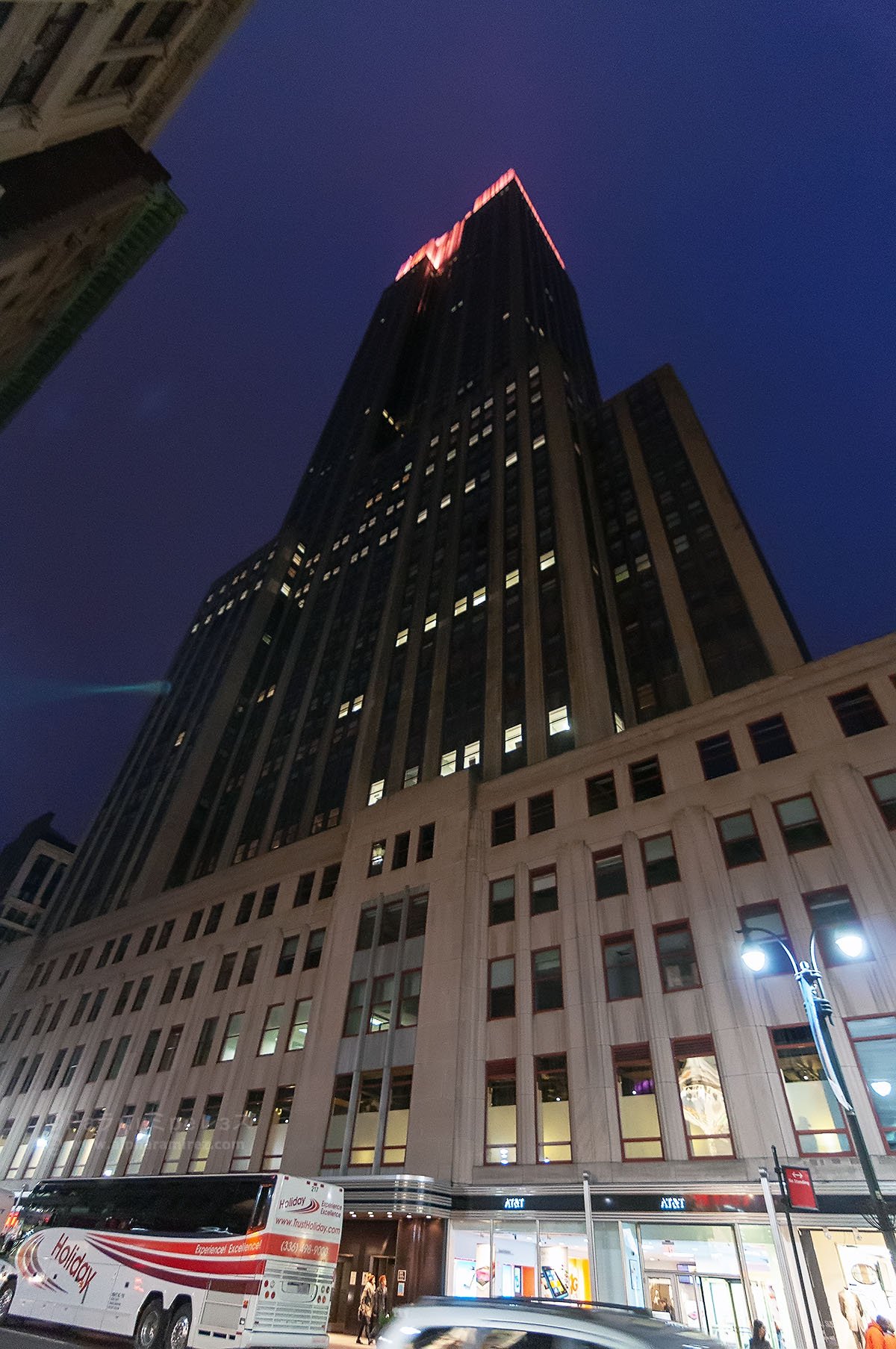 Below are some photos that I took from there, the view from there is very beautiful indeed.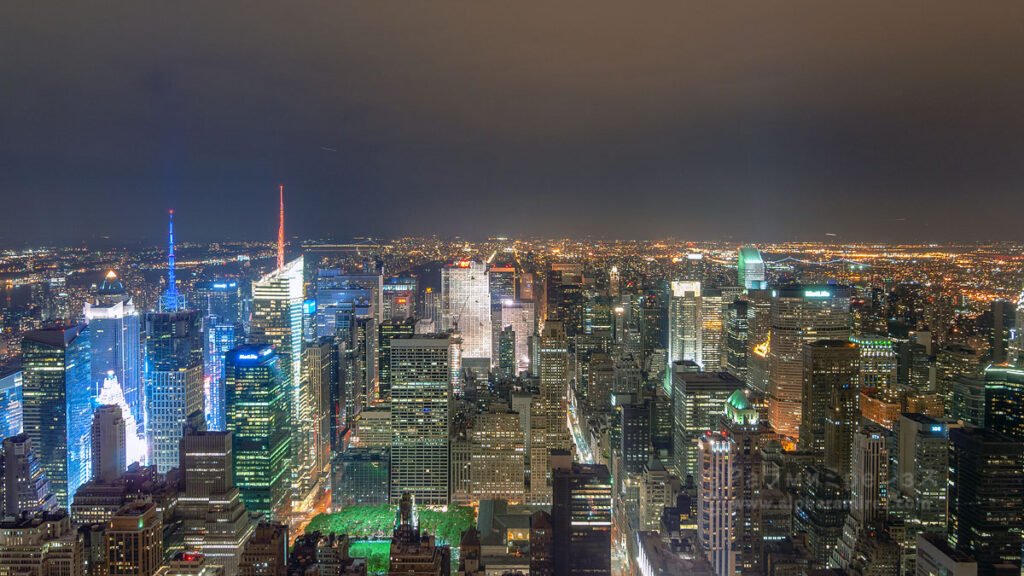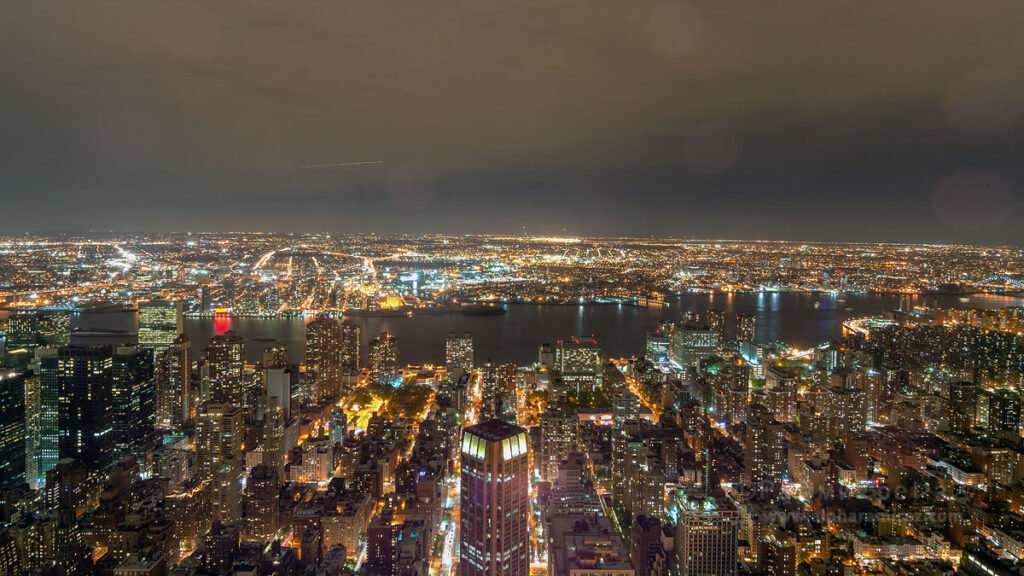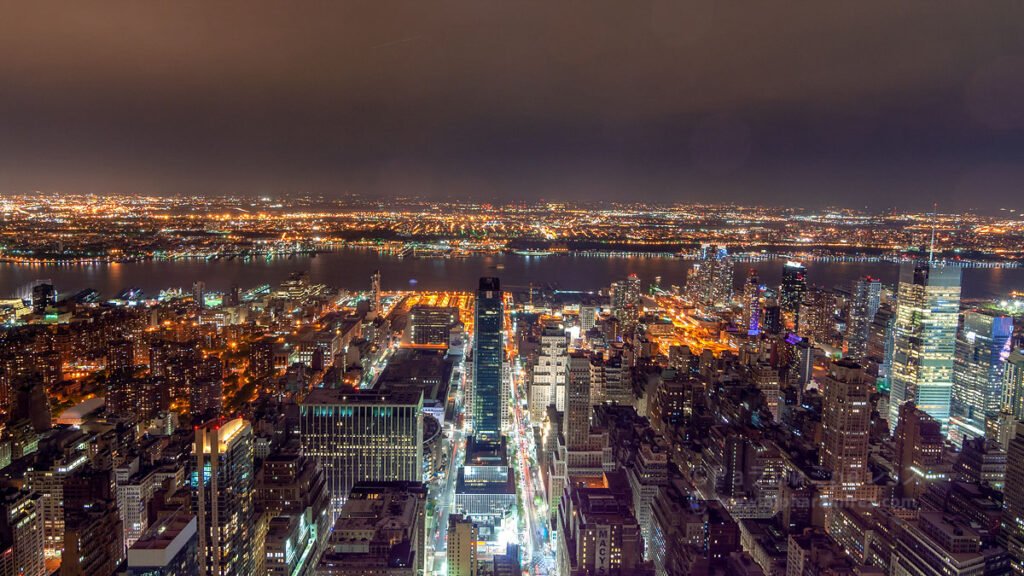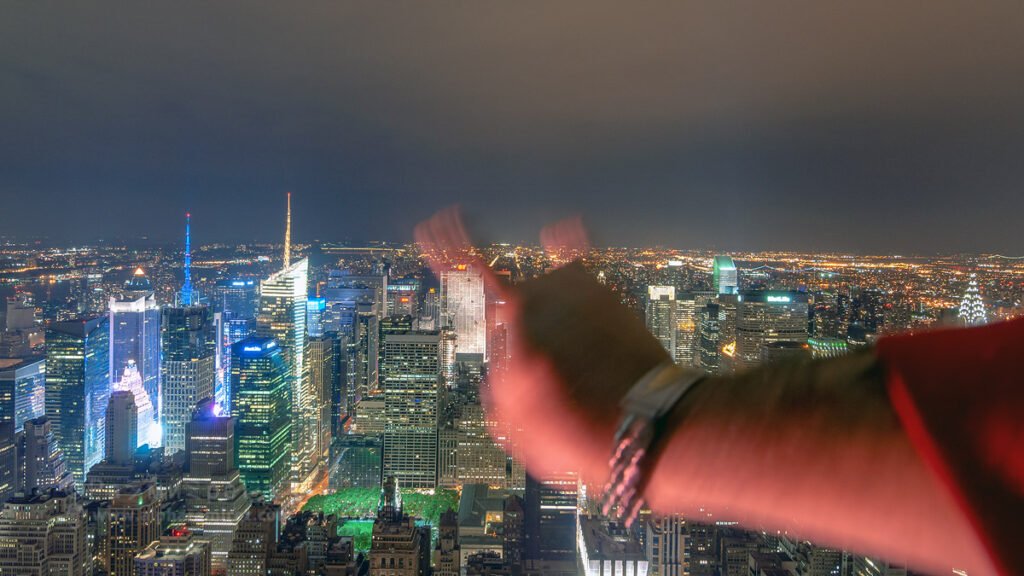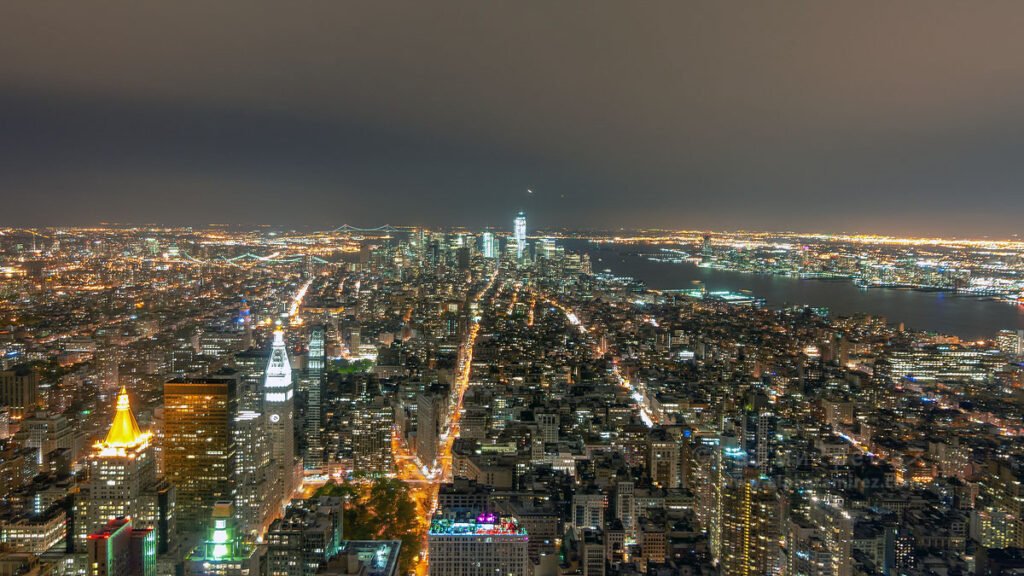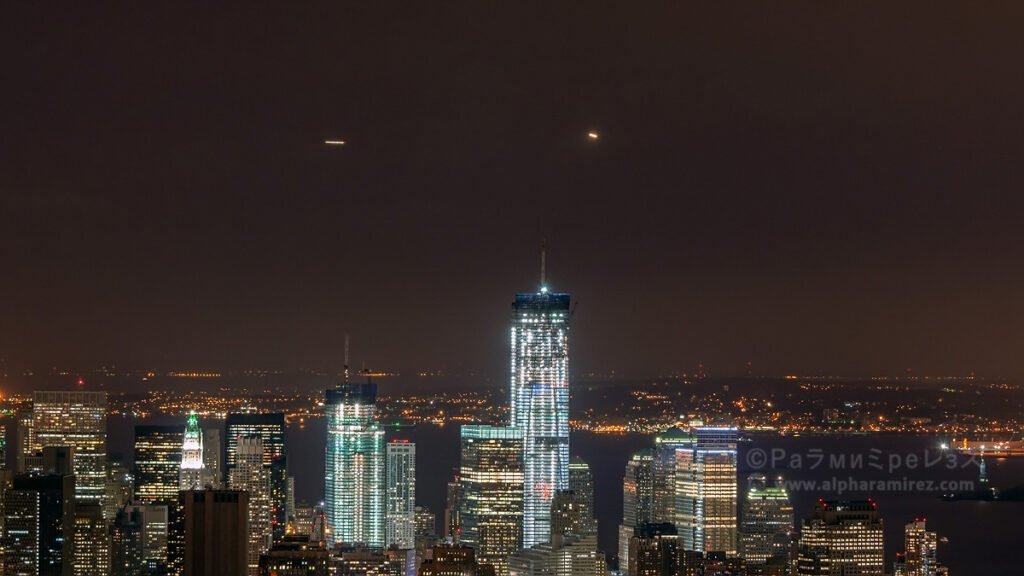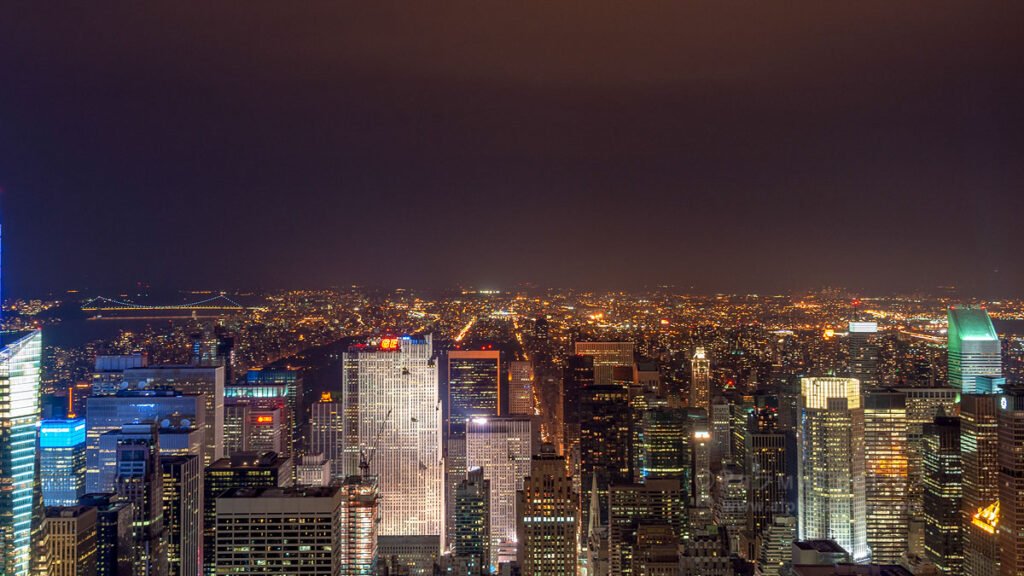 I left the building and went straight to get the bus to return.
Those details are a tad sketchy now, but I remember taking a different company bus, not in the bus terminal but in a stop in some Manhattan street.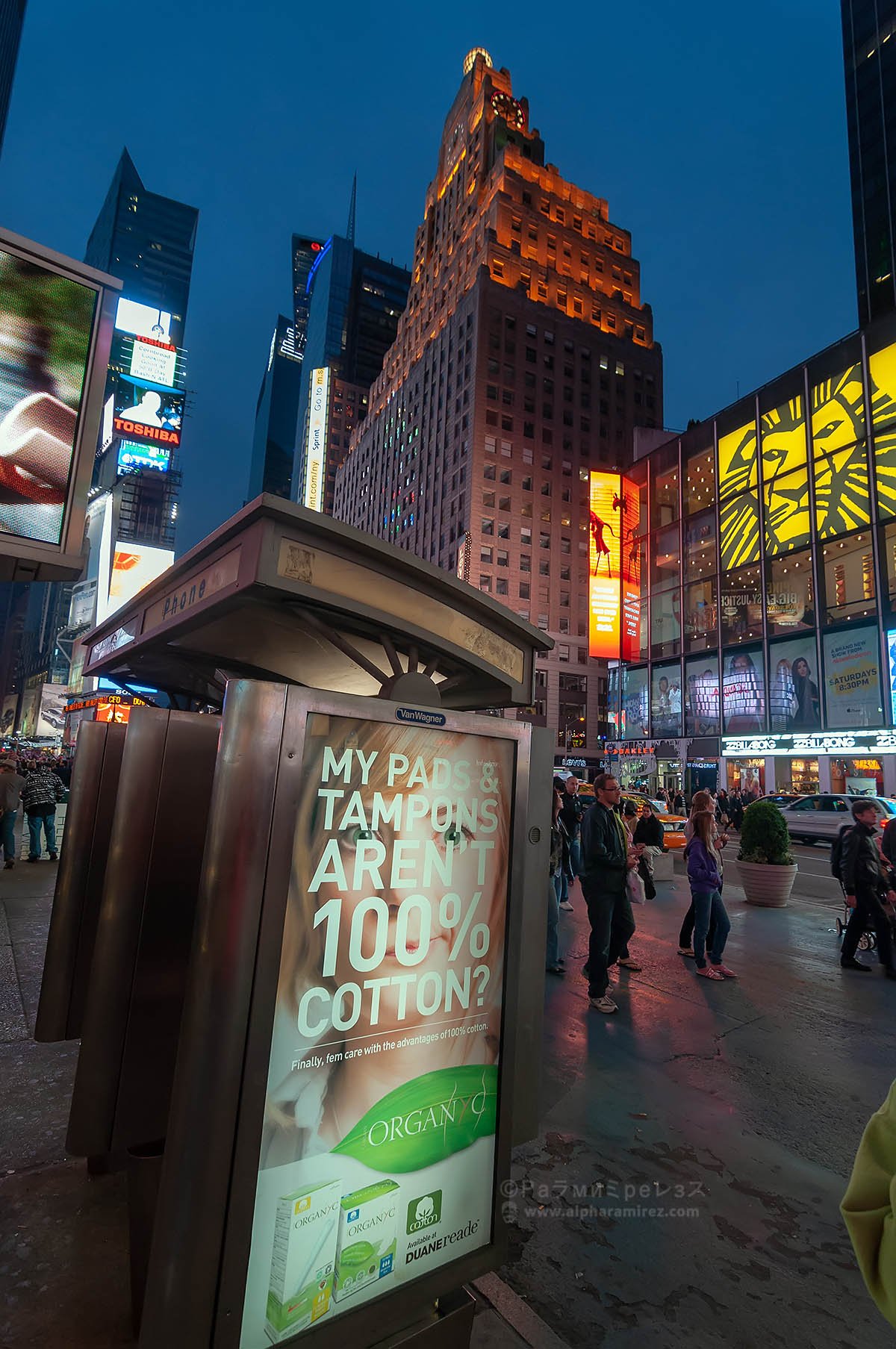 As I waited I saw a Colombian chiva passing by, being noisy as Colombian chivas are.
I wasn't nostalgic or enthusiastic about that. I've never liked chivas nor what surrounds them (at least in the cities -booze and chucu-chucu music and all that-).
Well, there's something for everyone in New York, even noisy Colombians at night riding a chiva around Manhattan.
The night trip went perfectly, I remember the bus had Wi-Fi even.
As you will know because of my description of the Airplane trip with AirTran, transportation means with Wi-Fi were still quite the novelty for me.
I think it didn't work during the whole trip, but I managed to have two or three chats.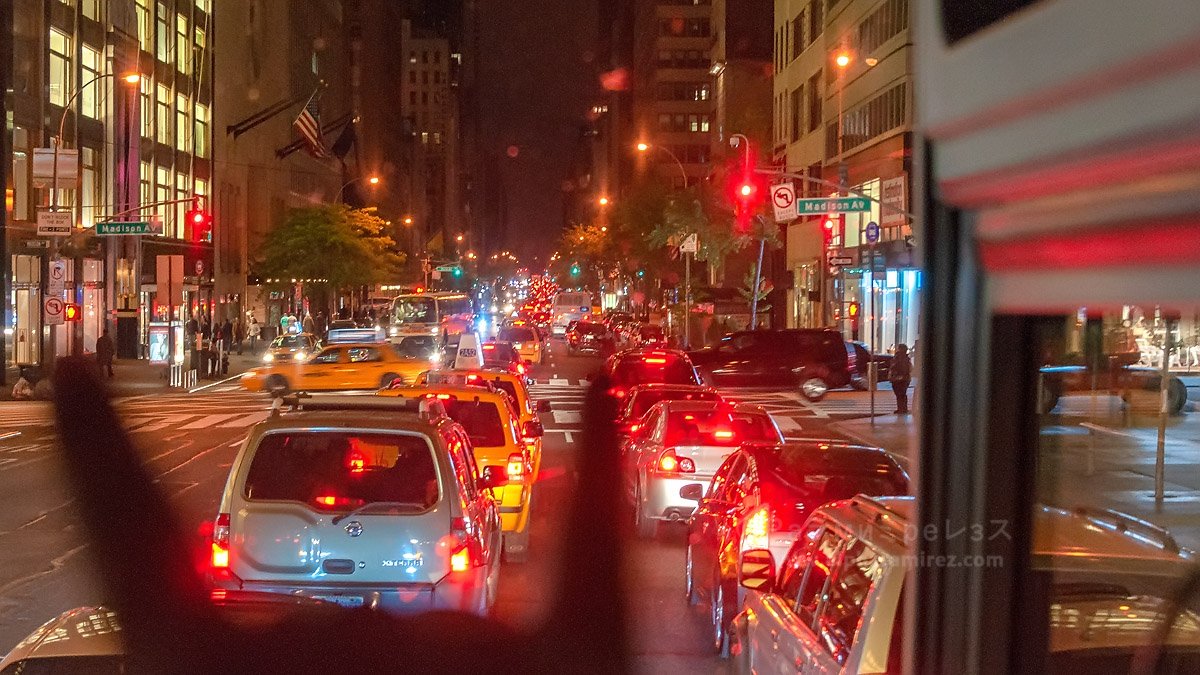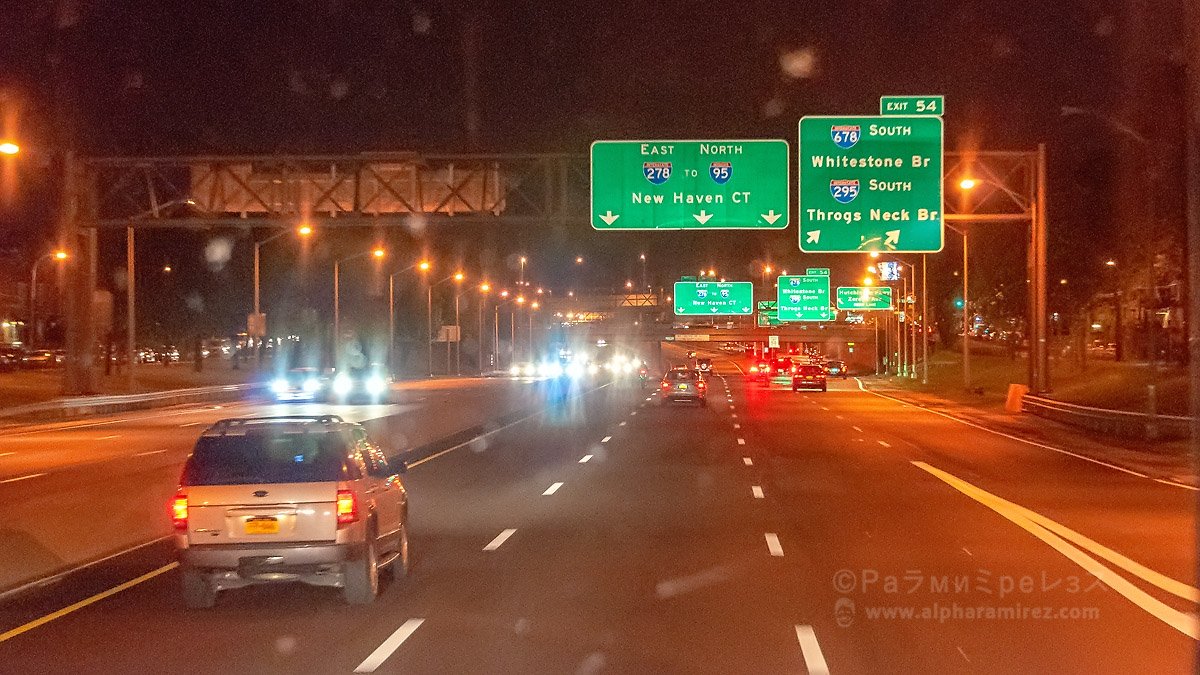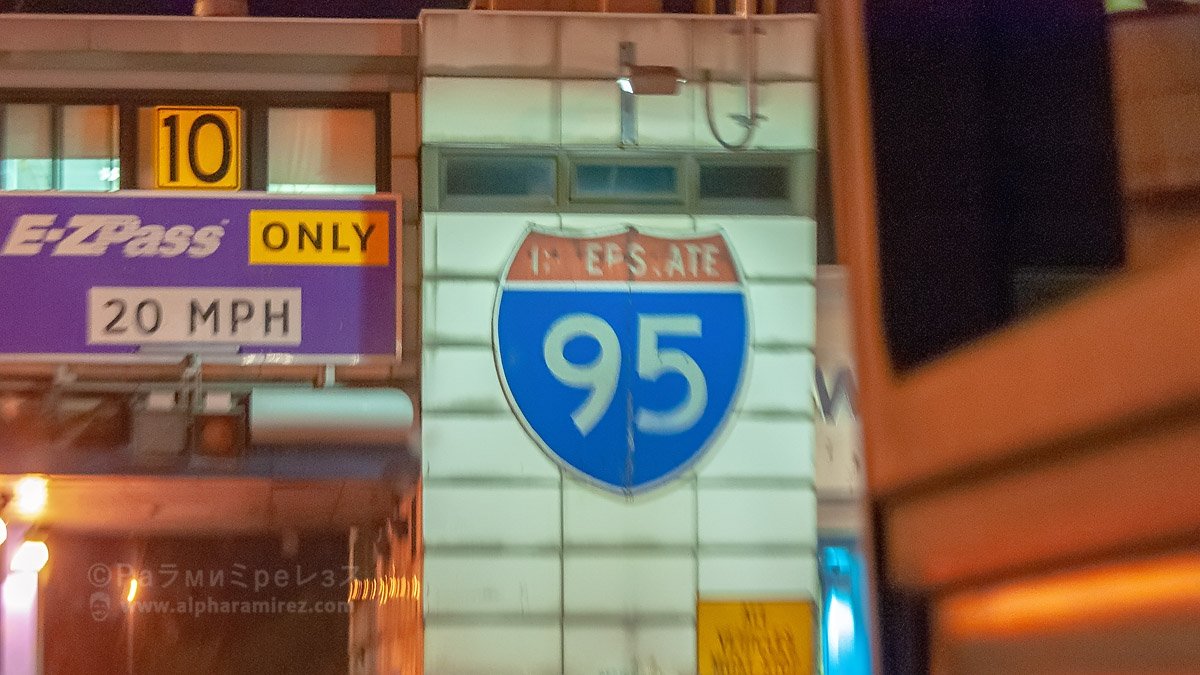 Below is a gallery with other photos of that day in New York, and others from Connecticut.
I arrived at my friend's place without issues.
After attending my friend's event in the university, and walking around New York, it was time to carry on.
So we made our way to Boston in his car. He was going to take me to the Airport, and I was to continue to Washington from there.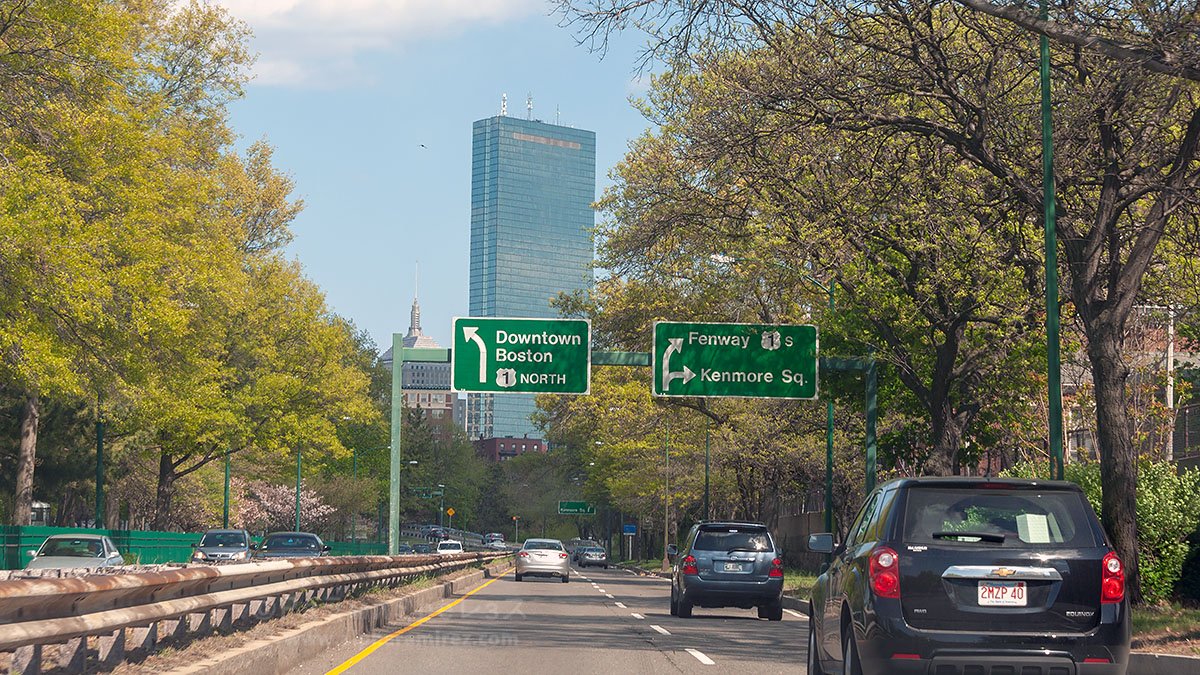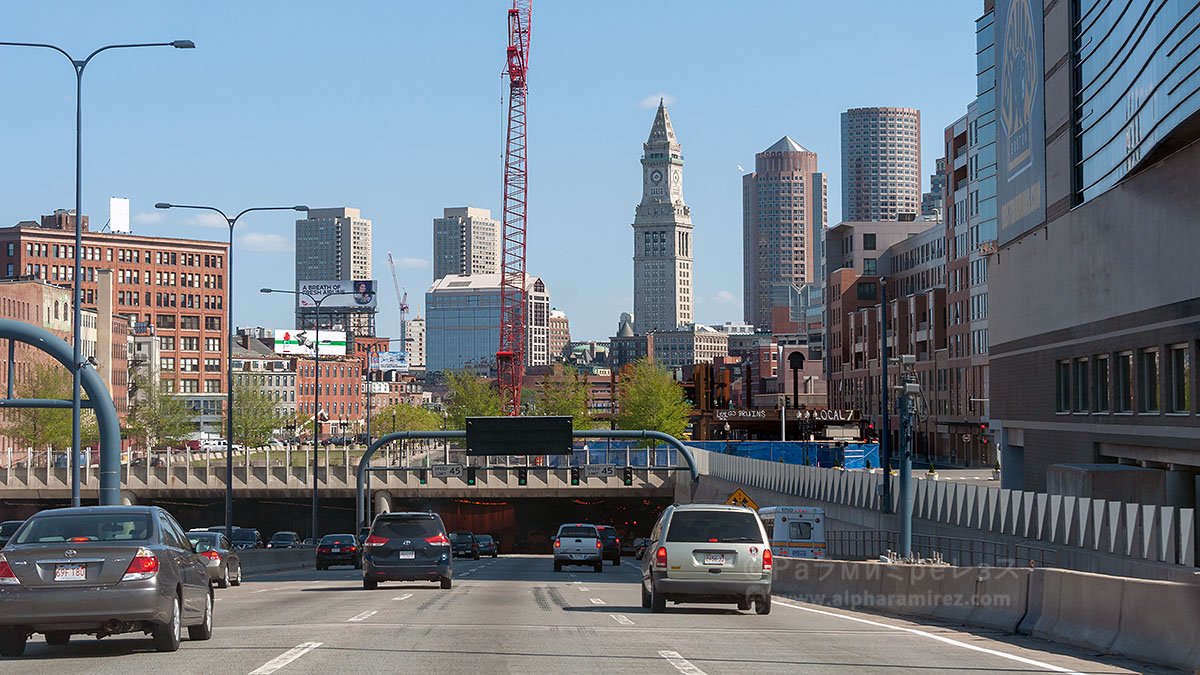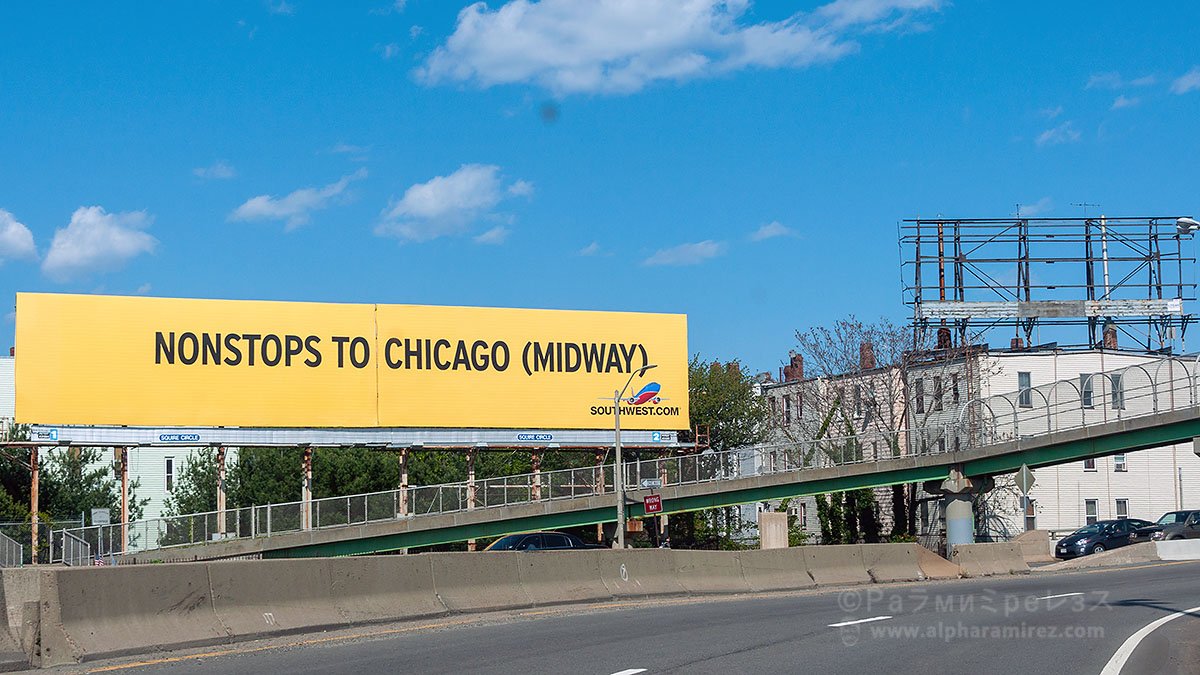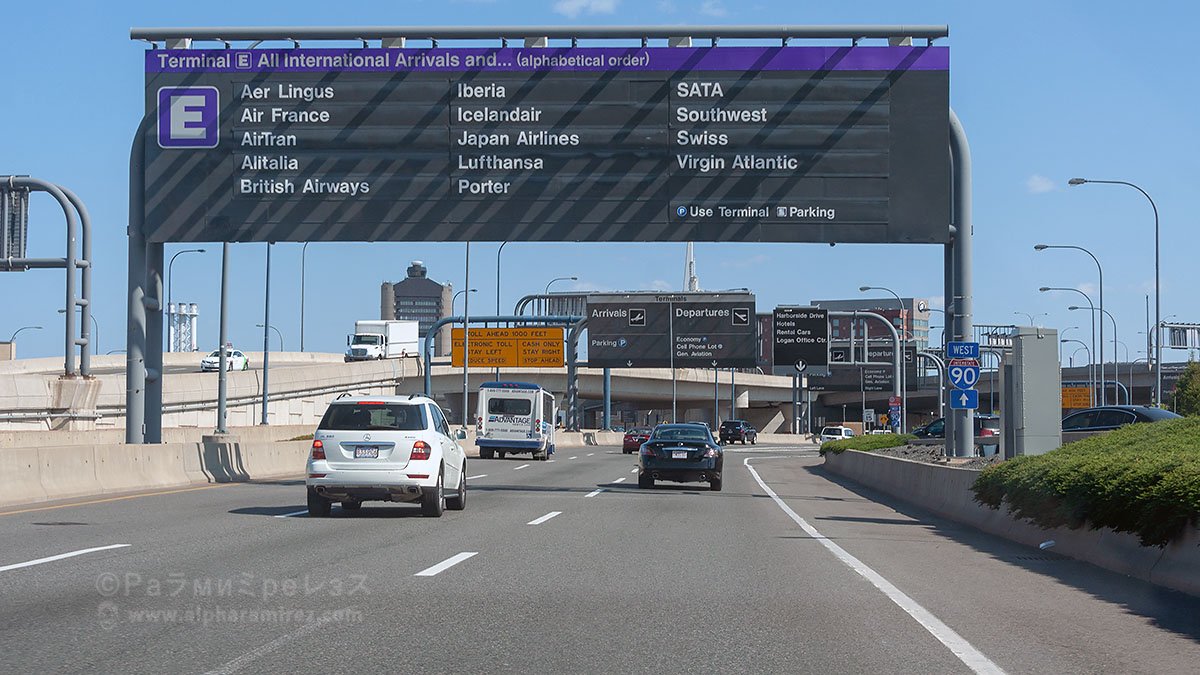 It was a two hours trip that went without any hitch. The road to the Airport is full of tunnels, it's cute.
More photos of that in the gallery below.
Route: Boston (BOS) – Washington (DCA)
Airplane: Airbus A319
Airline: US Airways
My friend dropped me in the Boston Airport parking. There was a delicious sight toward the operations area from there, and I decided to take photos for a while.
I had read the Airport authorities didn't like much people taking photos from there, but I took my chances anyway. Worst thing that could happen was a security guy coming to kick my arse.
But nothing happened, no one came, I was there totally undisturbed. I didn't remain for long though (lest the Airplane leave without me).
I managed to see interesting things like a Cape Air Cessna 402, a Delta McDonnell-Douglas MD-90, a Lufthansa Boeing 747-400 taking off, and a Virgin Atlantic Airbus A340-600.
Heat haze was a bad thing though, so the photos didn't turn out as delicious as they could have. Anyway, some of them below for your enjoyment.
When the time came I went to the Airport to do the formalities. There was much advertising about a new Japan Airlines Boeing 787-8 flight from Tokyo
In the line at the check-in counter there were two women speaking heavily Medellín-accented Spanish. We're a plague!
I checked-in then, and went to the waiting lounge.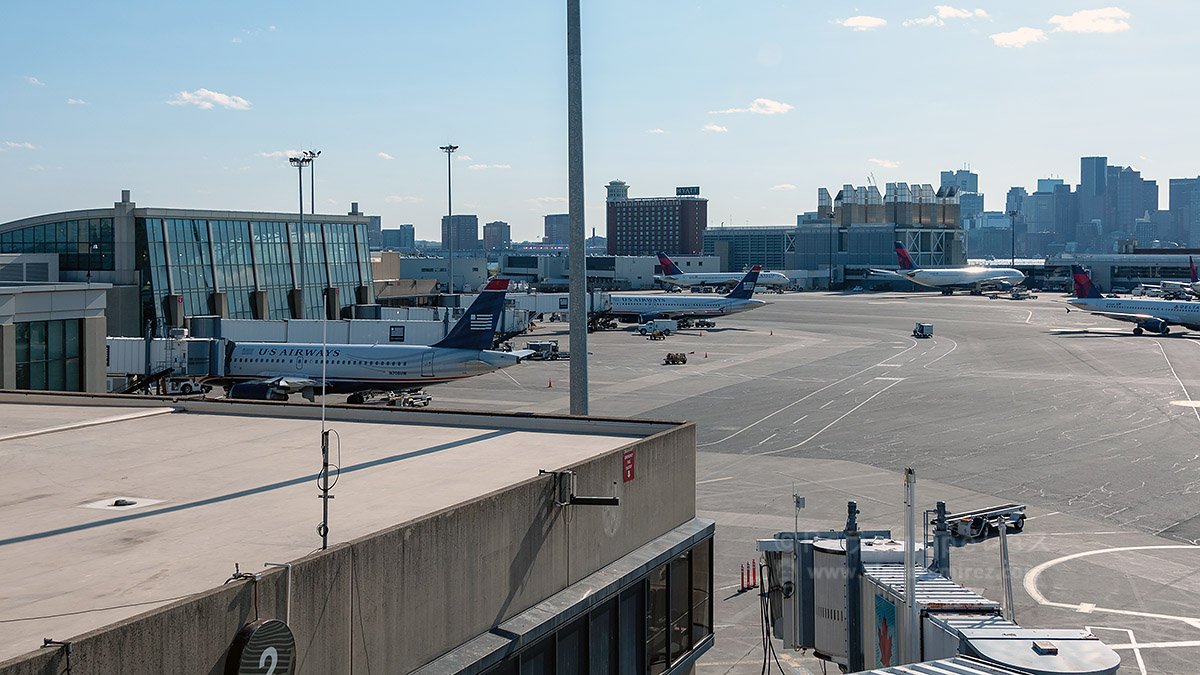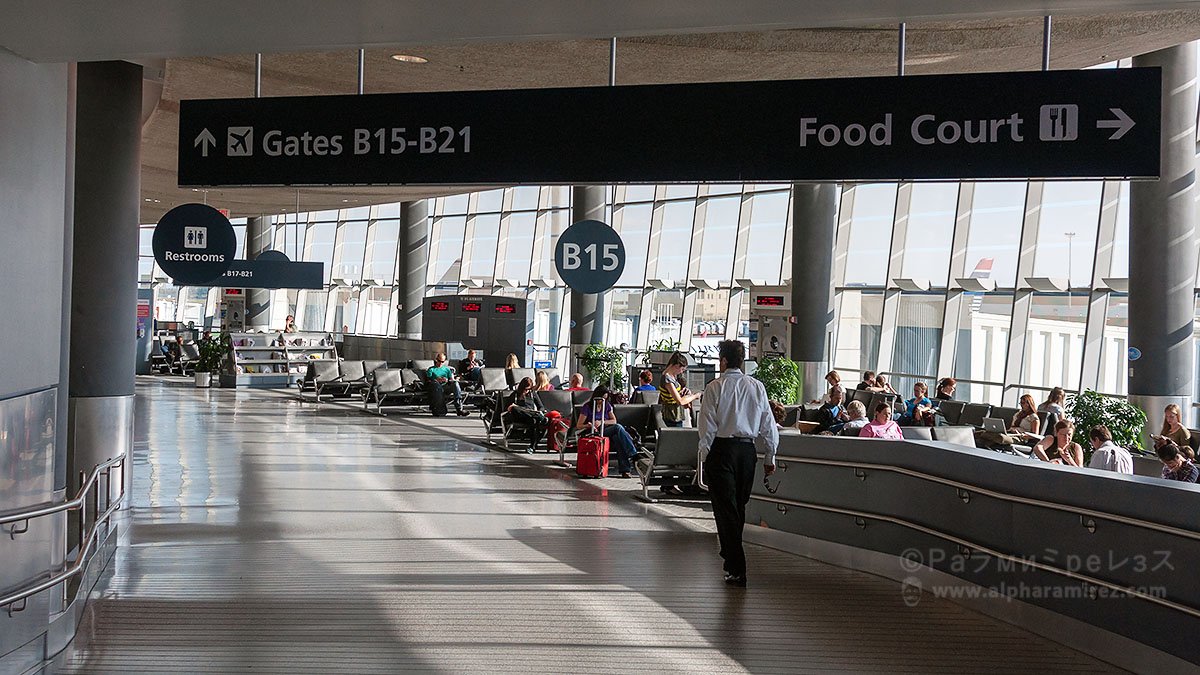 I stayed there watching the movements, even though the sector was almost all US Airways with the exception of a lone Delta here and there.
As I've said before, US Airways does not exist at the time of writing this. They merged with American Airlines.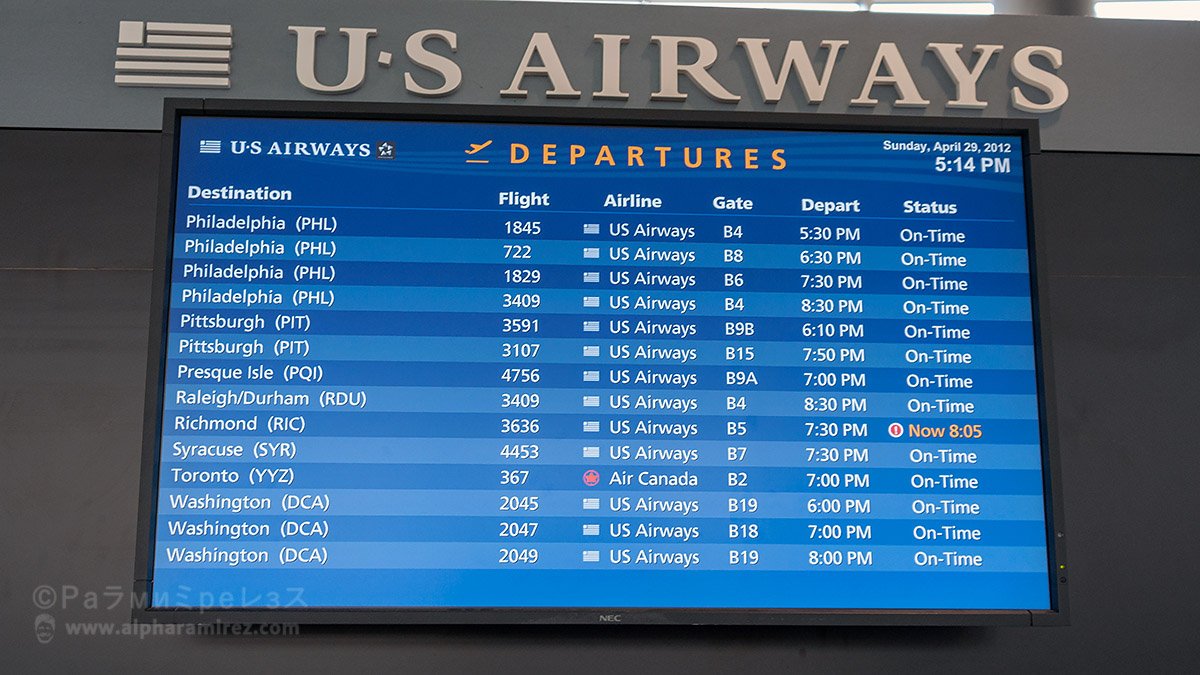 Back in their heyday, when they existed as an independent airline, one of their fortes was those air shuttle flights between the most important cities of the United States' east coast.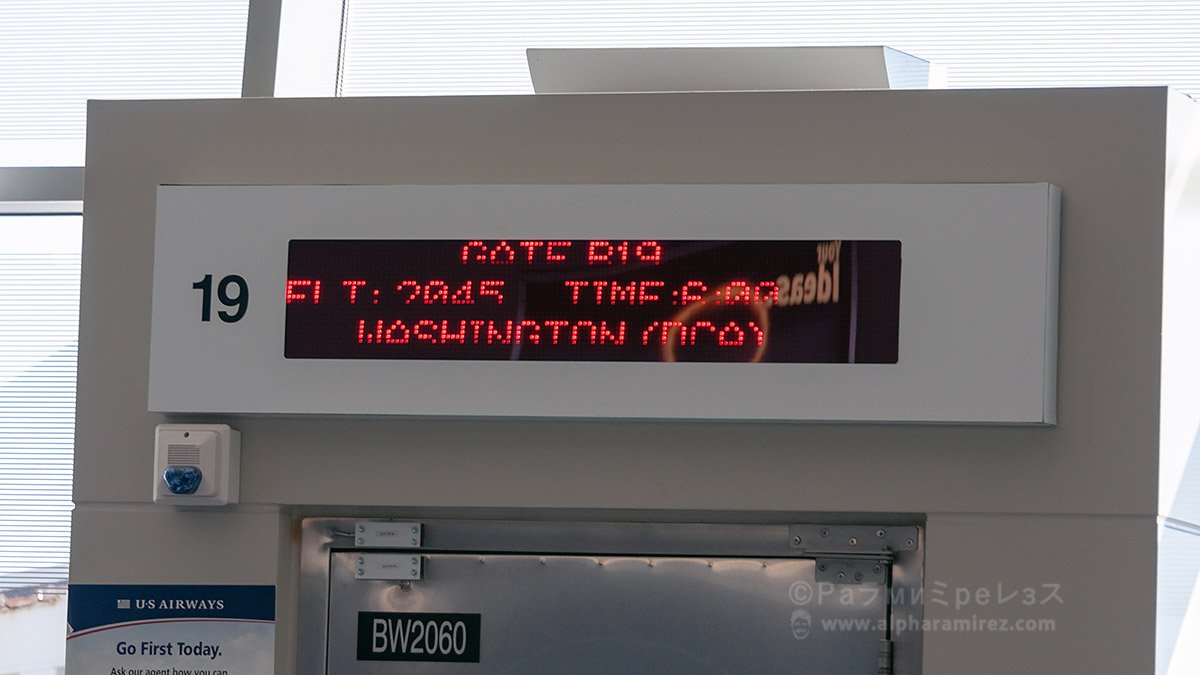 Flights between Boston, New York, Philadelphia, Washington and other cities of the region.
And well, I had chosen US Airways for the usual reasons. They were a new airline for me and I wanted to try.
Like with the AirTran flight to New York, I got lucky with US Airways and I got a special colours Airplane.
I was going to fly to Washington in the N745VJ, an Airbus A319 with the Allegheny retro colours, one of the airlines that had merged to create the US Airways of that moment.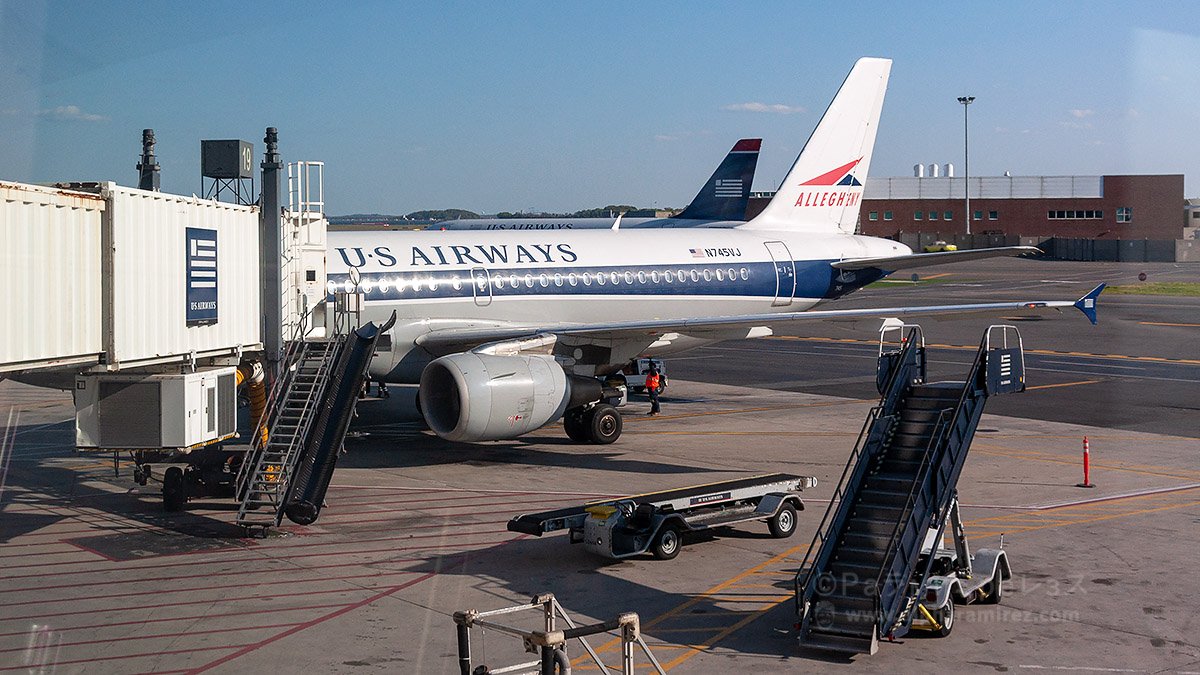 That Airplane still has those colours at the moment of writing this, only that it's flying for American Airlines now.
More information and photos of the US Airways retrojet here.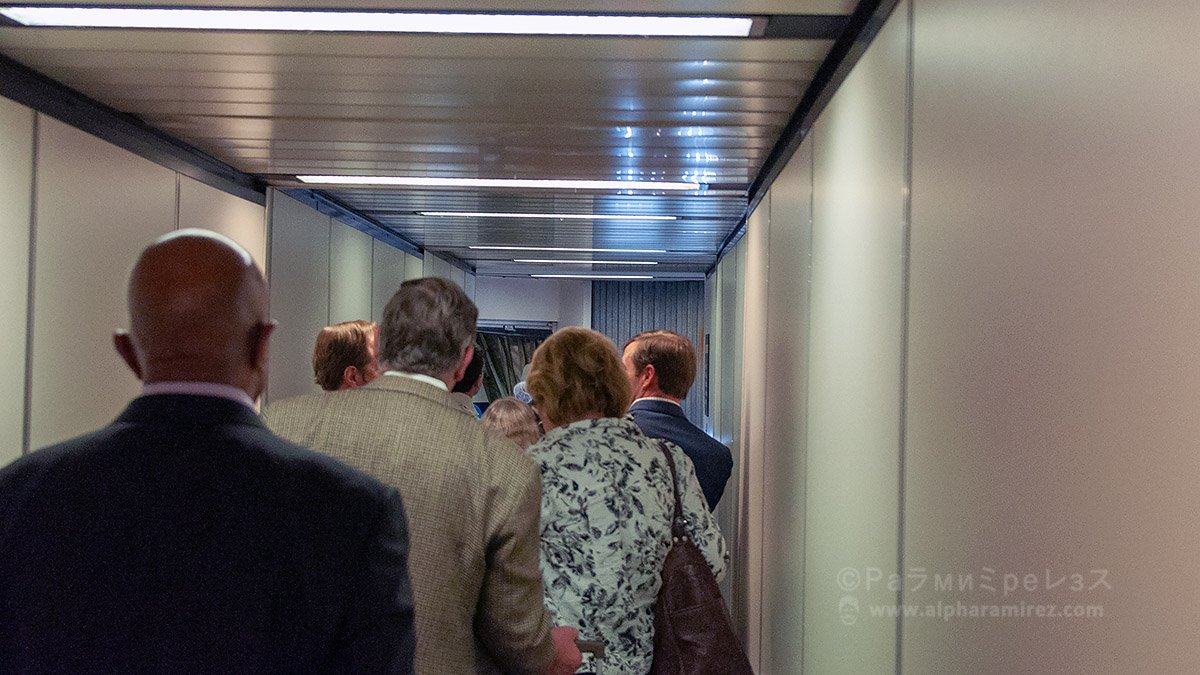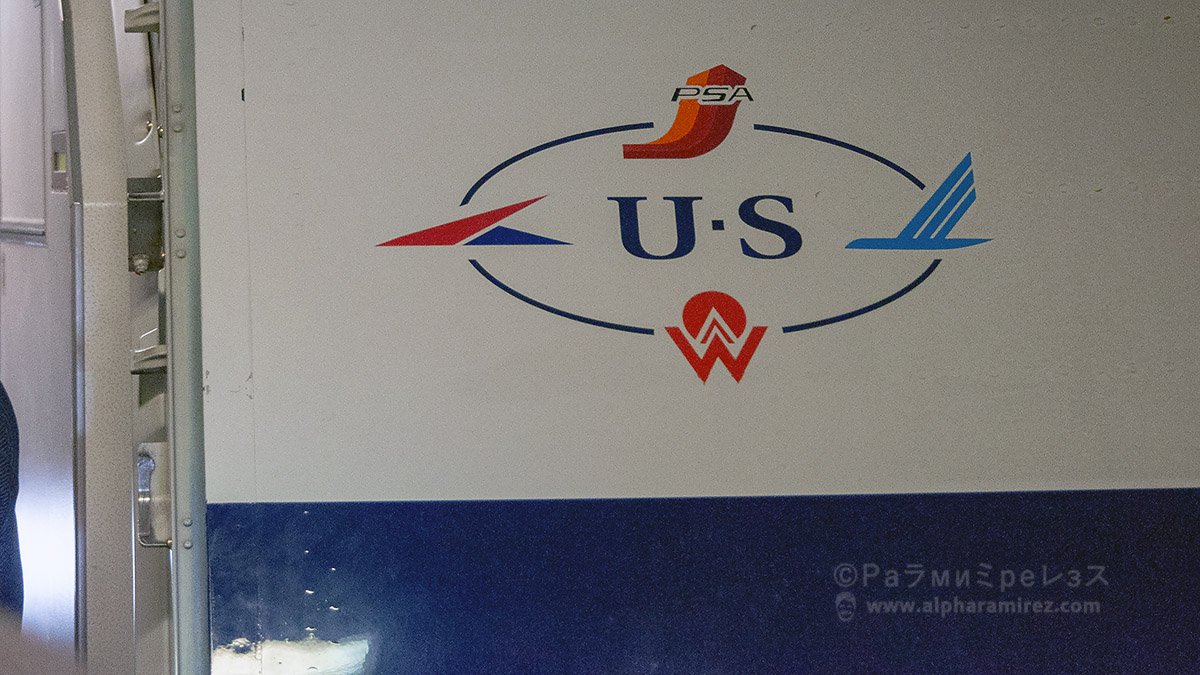 The flight was very punctual, and being a domestic flight within the United States obviously there isn't much to say.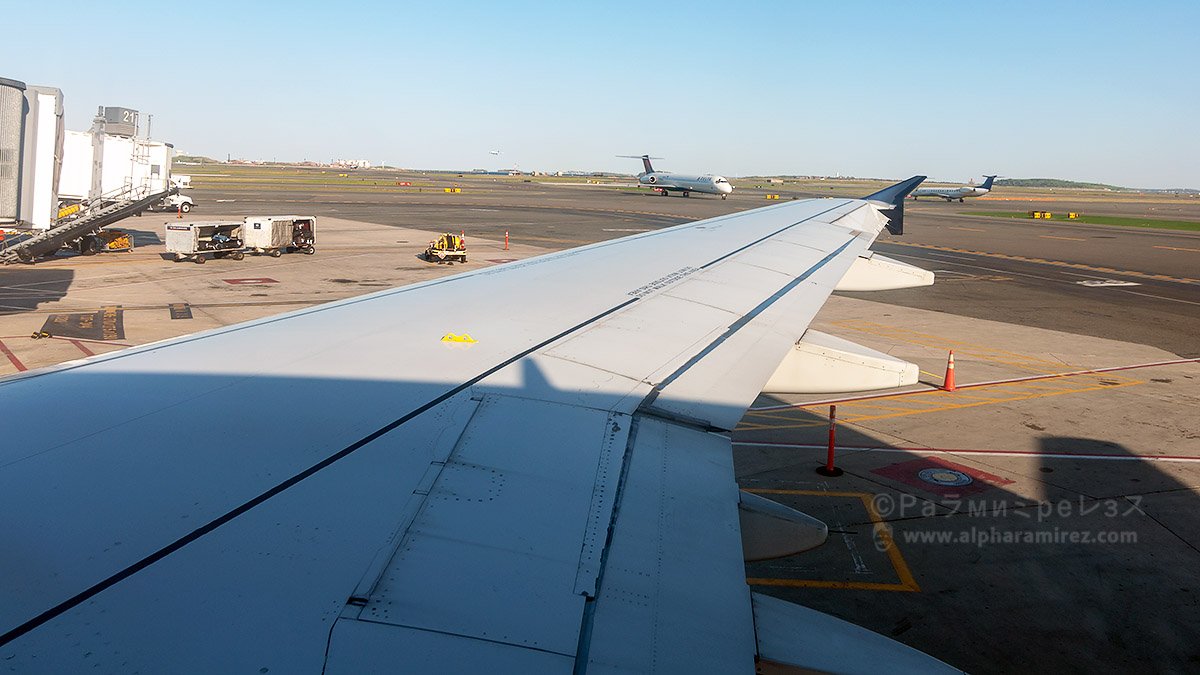 But nothing to complain about either.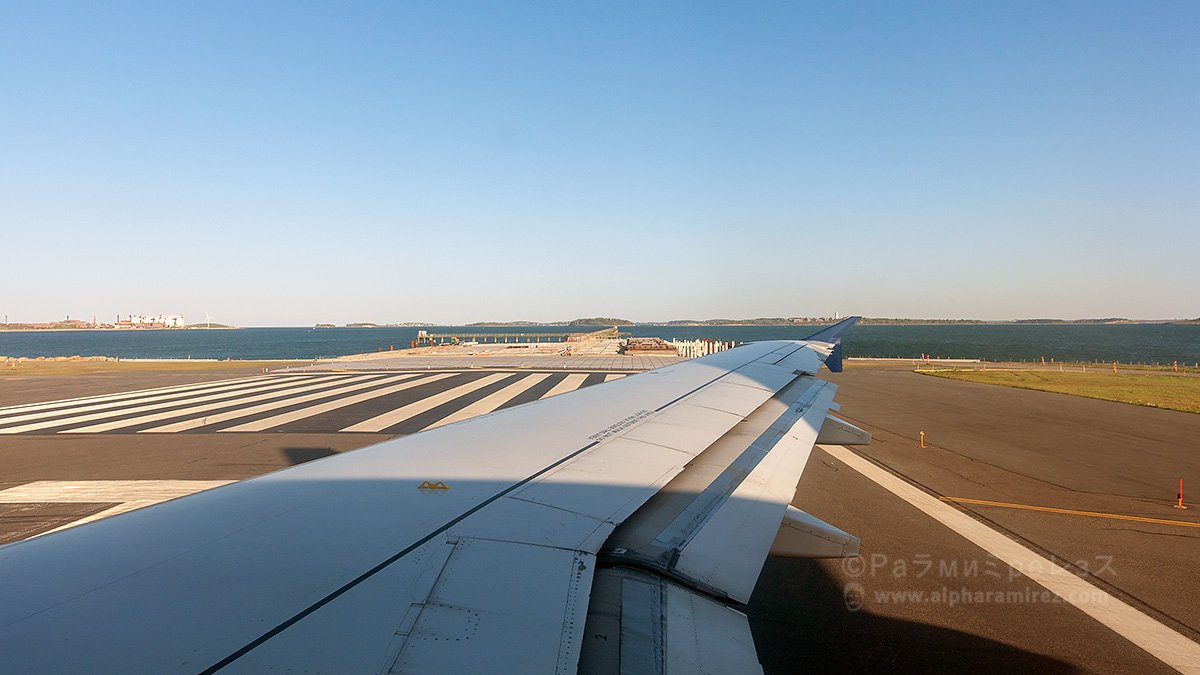 Nitpicking, I could say the window was a little scratched and that spoiled the photos somehow. That is inevitable when Airplanes reach certain age, though.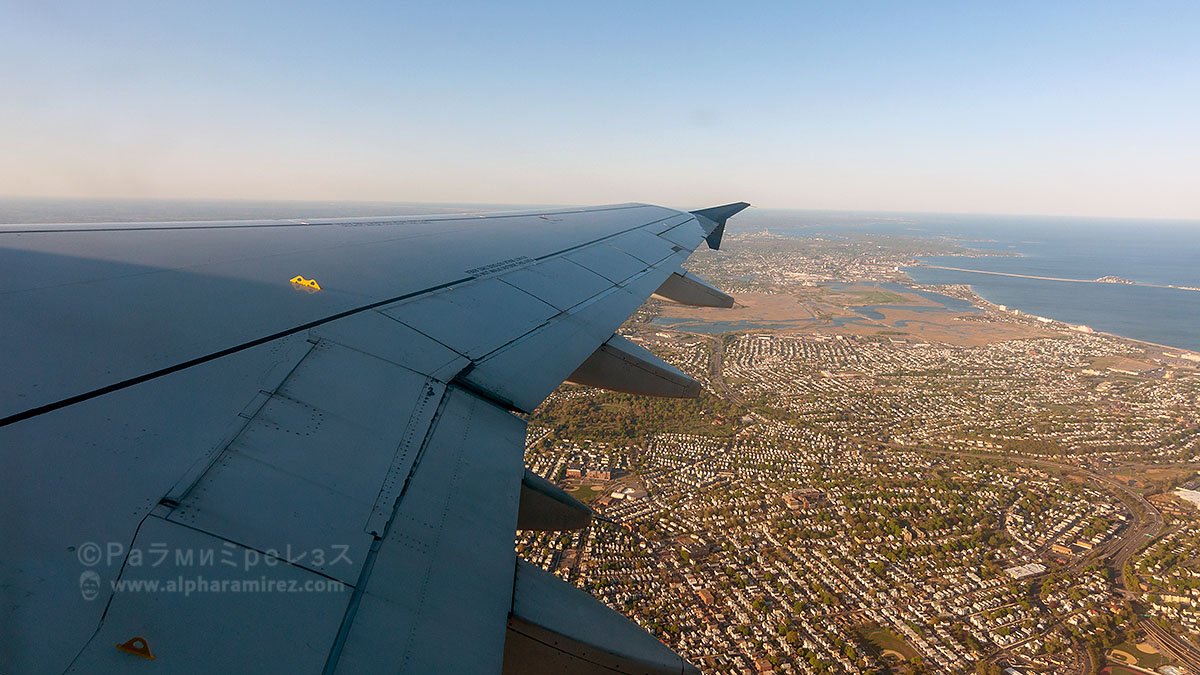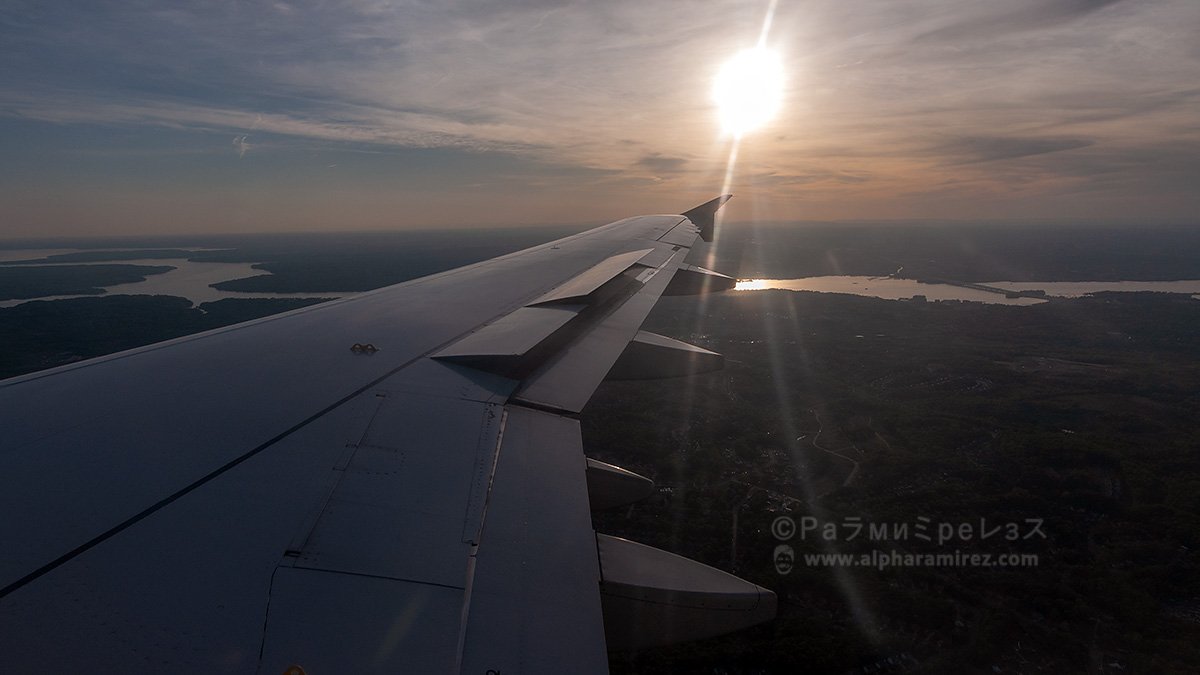 Other than the fact that I was flying in a retrojet, I liked pretty the scenic arrival to the Washington-Reagan Airport over the Potomac river.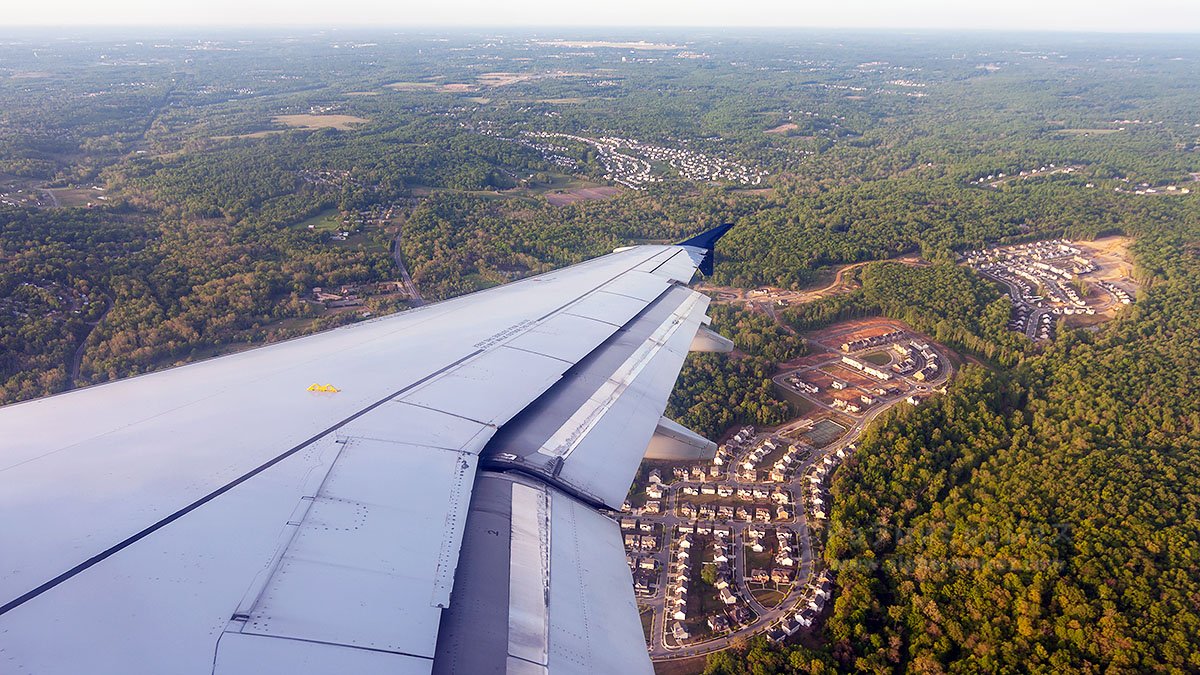 Unlike New York before, weather and visibility were perfect and I could see everything.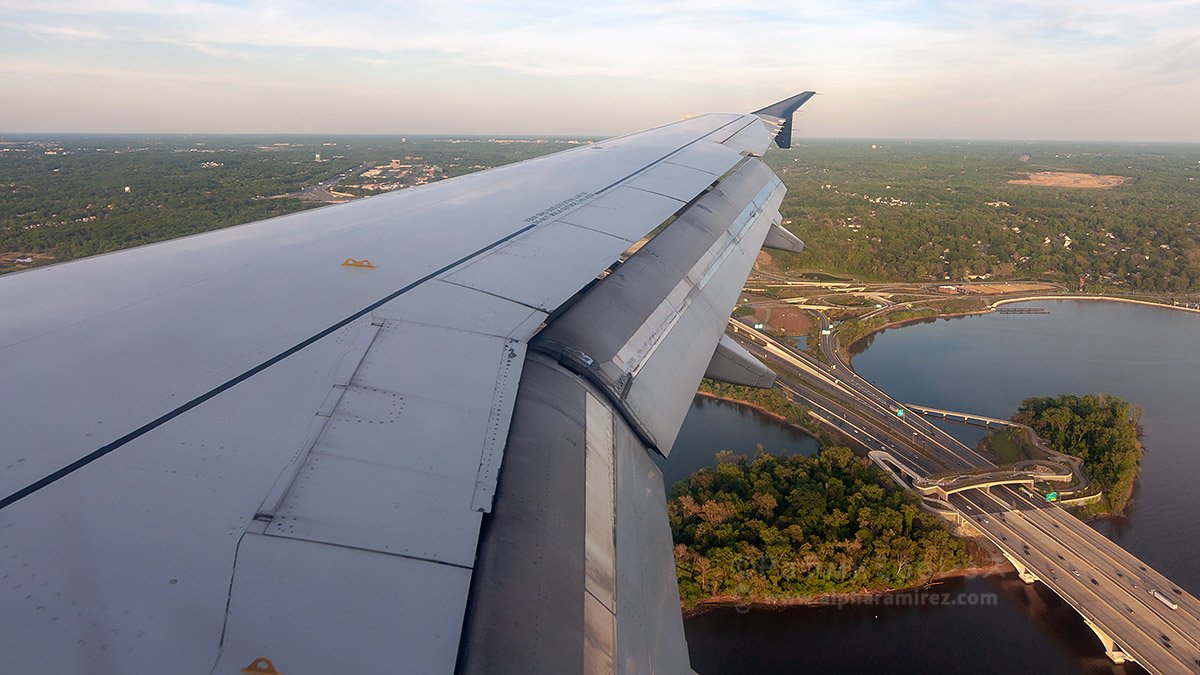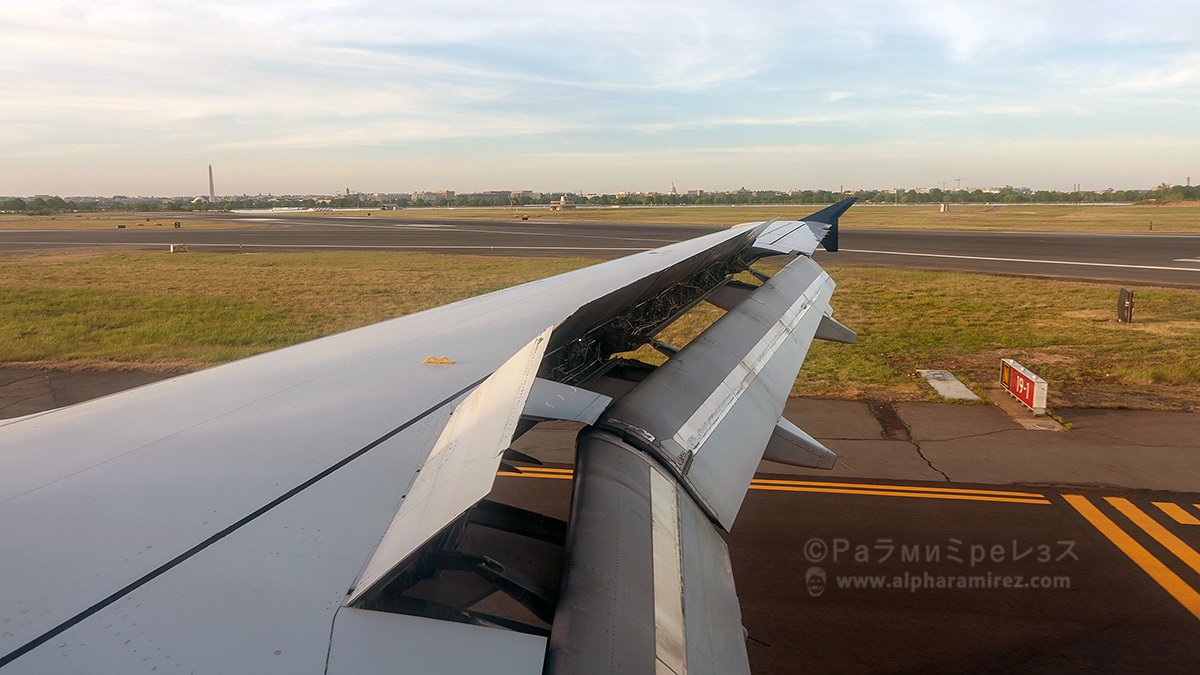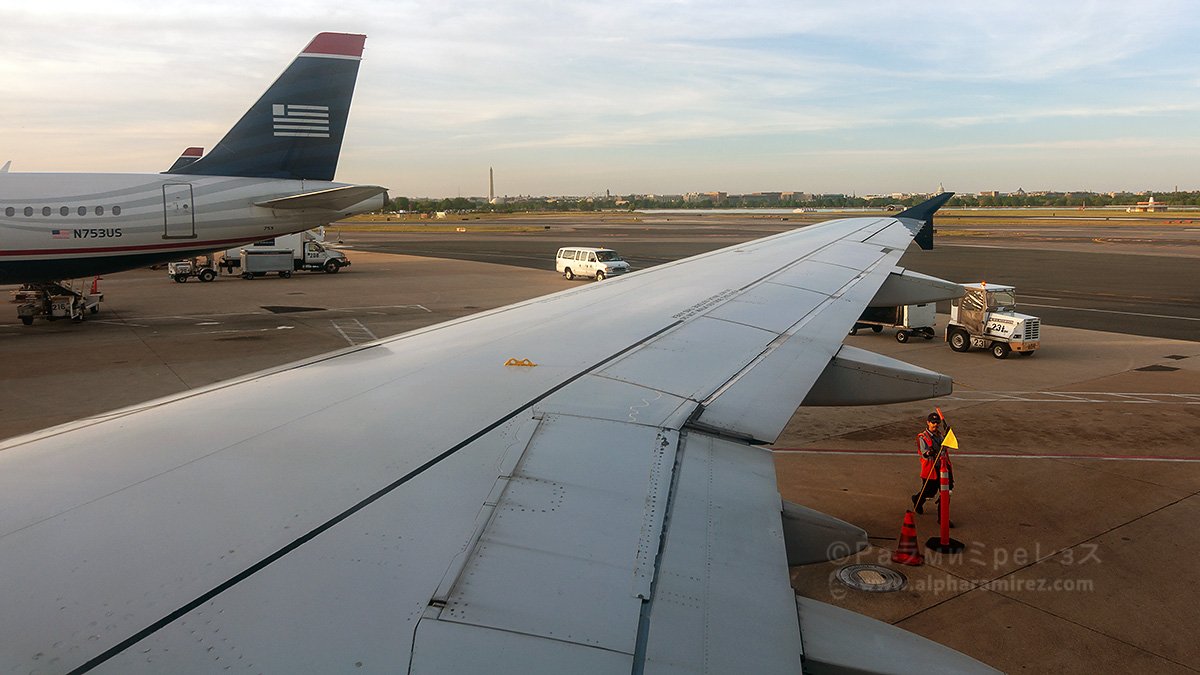 To end on a high note, when we arrived at the gate I had the Capitol in plain sight from my window.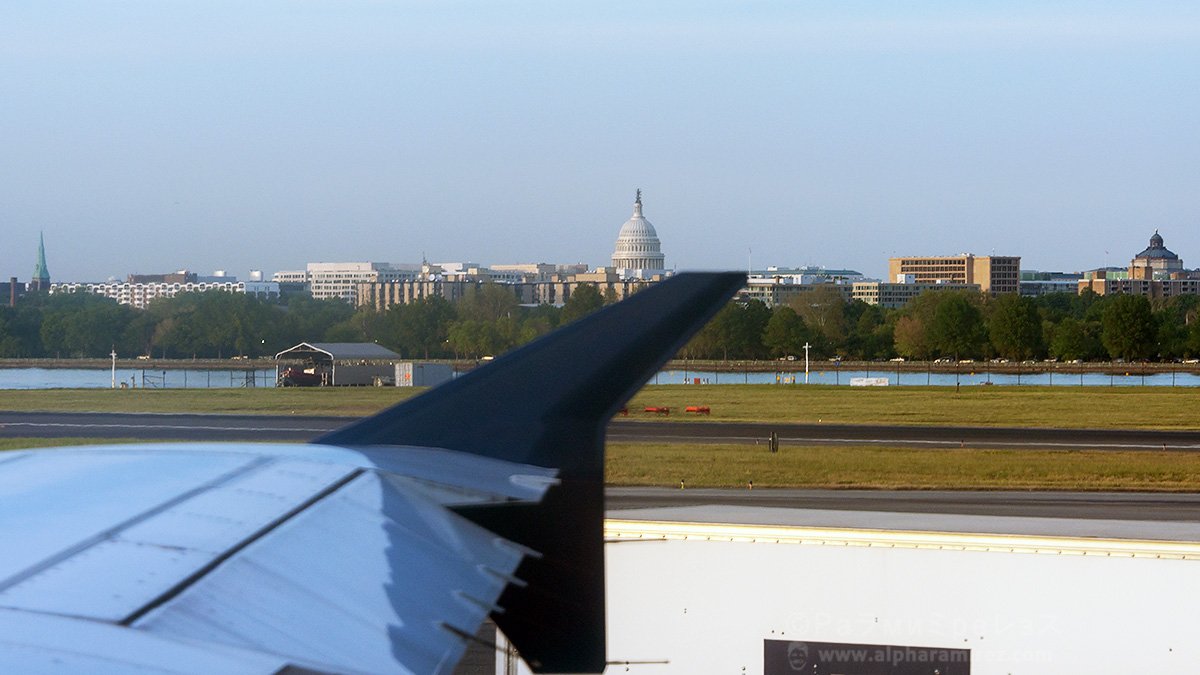 You can read the earlier leg of this trip by clicking here.
You can also read the next leg of this trip by clicking here.
---

Este artículo también está disponible en
Español
.